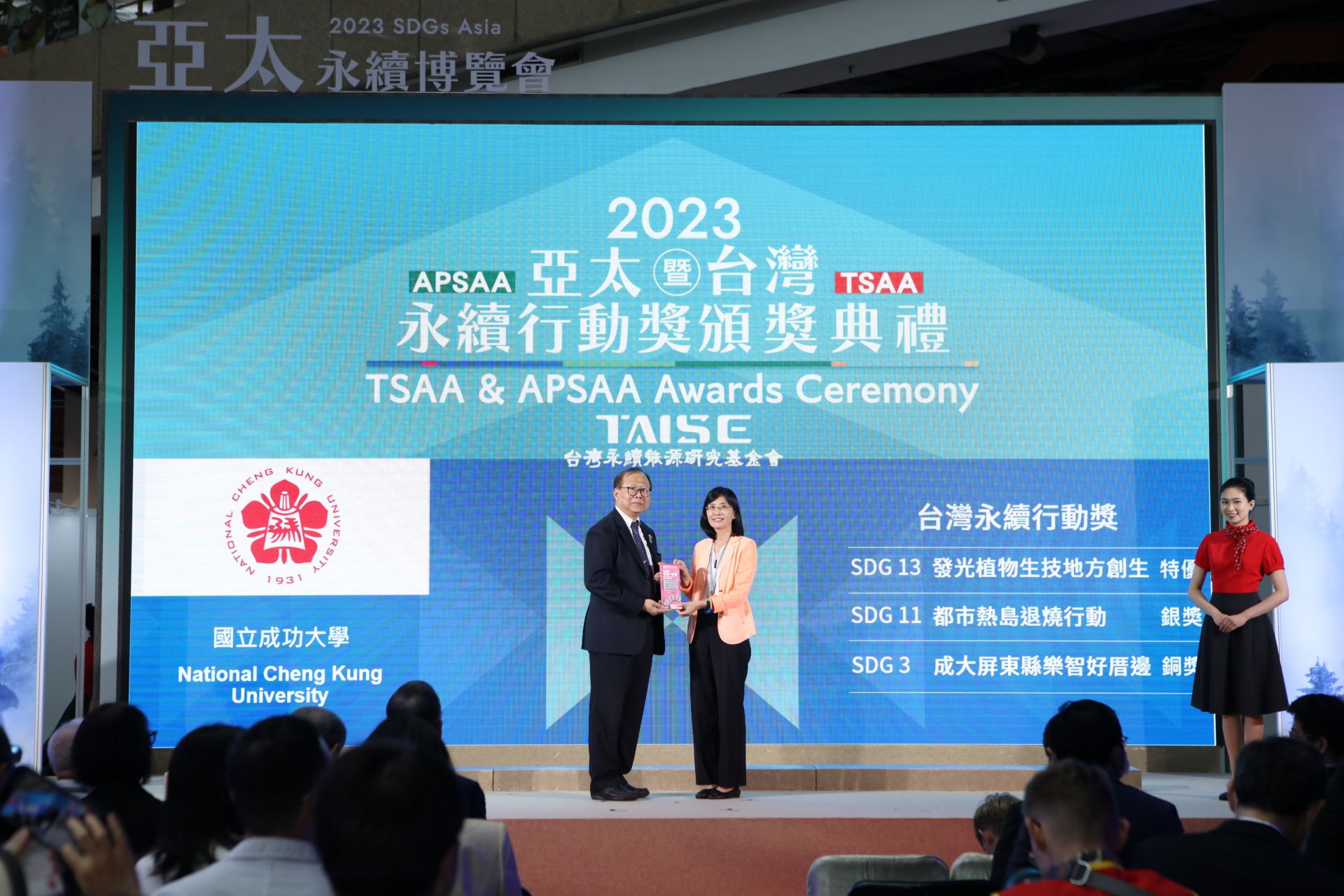 To encourage various sectors to actively pursue the United Nations' Sustainable Development Goals through practical actions, the Taiwan Institute for Sustainable Energy (TAISE) organized the 2023 Third "Taiwan Corporate Sustainability Awards." The awards ceremony took place during the "2023 SDGs Asia Exhibition" on July 21st. National Cheng Kung University was honored with 1 Grand Prize, 1 Silver Prize, and 1 Bronze Prize. The awards were granted for the following projects: the "Biotechnology-based Regional Revitalization through Luminous Plant" project received the Grand Prize, the "Cooling Down Urban Heat Island" project was awarded the Silver Prize, and the "NCKU Happy Elderly Home in Pingtung County" project achieved the Bronze Prize. Vice President Yuh-Neu Chen accepted the awards on behalf of the university.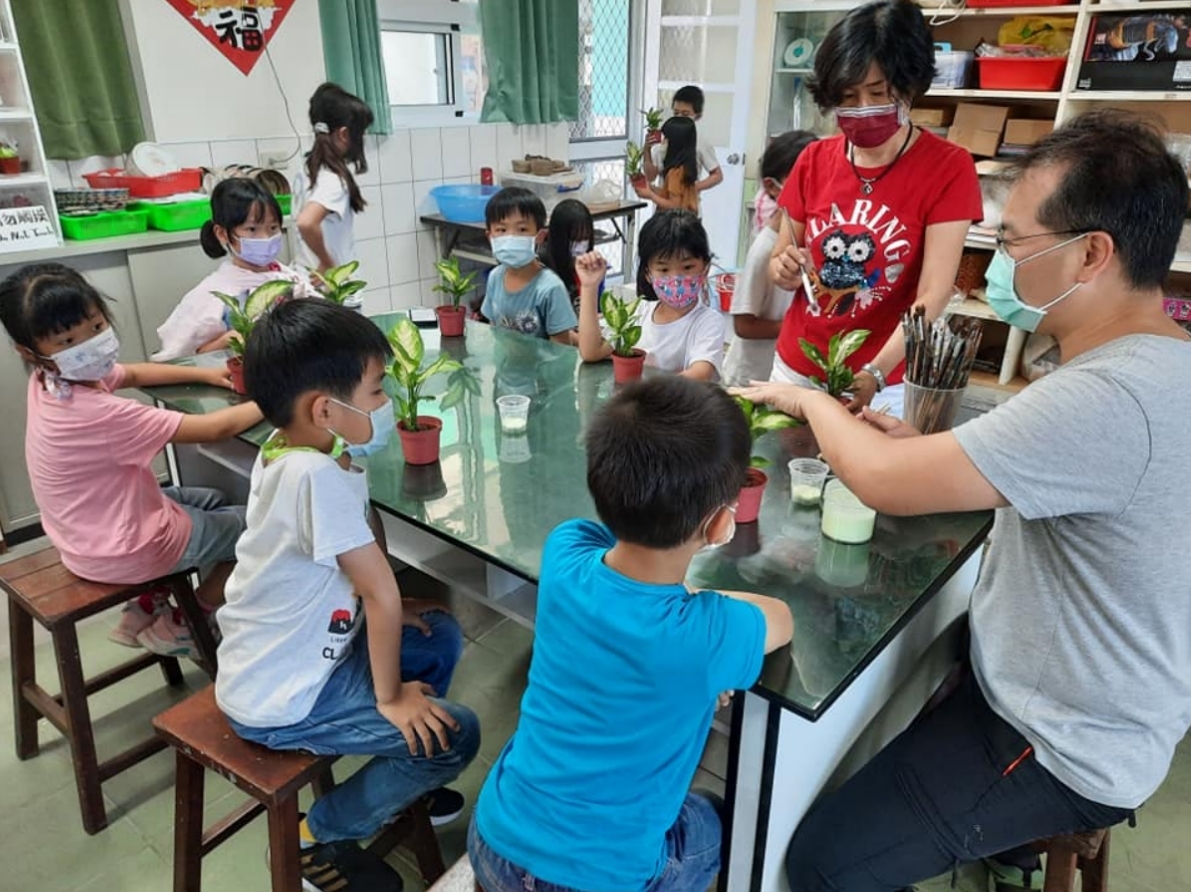 【Biotechnology-based Regional Revitalization through Luminous Plant Project】
NCKU is dedicated to promoting sustainable interdisciplinary integration of luminous plant biotechnology for regional revitalization. In the field of agriculture, luminous plants represent a rare blend of scientific and artistic agricultural technology. The research team, led by Professor Yen-Hsun Su from the Department of Materials Science and Engineering at NCKU, has been actively advancing the Sustainable Development Goals of the United Nations by enhancing plant carbon sequestration efficiency by 40% and applying luminous plants to regional revitalization efforts.
Professor Su's interdisciplinary team achieved a significant milestone by becoming the first in Taiwan to receive both scientific and artistic design awards for their work in foliage plants and new agriculture. With the strong support of NCKU, the National Science and Technology Council, and guidance from the Council of Agriculture and the Agriculture Bureau, the team collaborated with directors from 37 districts in Tainan City, including Yanshuei District Director Wen-Qi Chen and Zhulin Village Chef Mei-Qing She, to establish the Luminous Plant Biotechnology Regional Revitalization Base in Yanshuei, Tainan.
The project is driven by the goal of "increasing farmers' income" and aims to accelerate the regional revitalization of the sixth industrial sector through the use of luminous plants, while also promoting the green environment payment policy. By establishing a mutually beneficial relationship between agricultural production and ecology, the project contributes to the sustainable development of Taiwan's agriculture. Moreover, it fosters an international green financial flow for Taiwan's agriculture, with a focus on local and agricultural development and revitalization, thereby achieving the objectives of encouraging youth to return to rural areas, providing guidance in rural community management, and increasing the labor participation rate of the elderly.
Additionally, the project aligns with the "Net Zero" aspect of the national energy policy, utilizing plant-based carbon reduction strategies to assist businesses in achieving their net-zero carbon emission goals.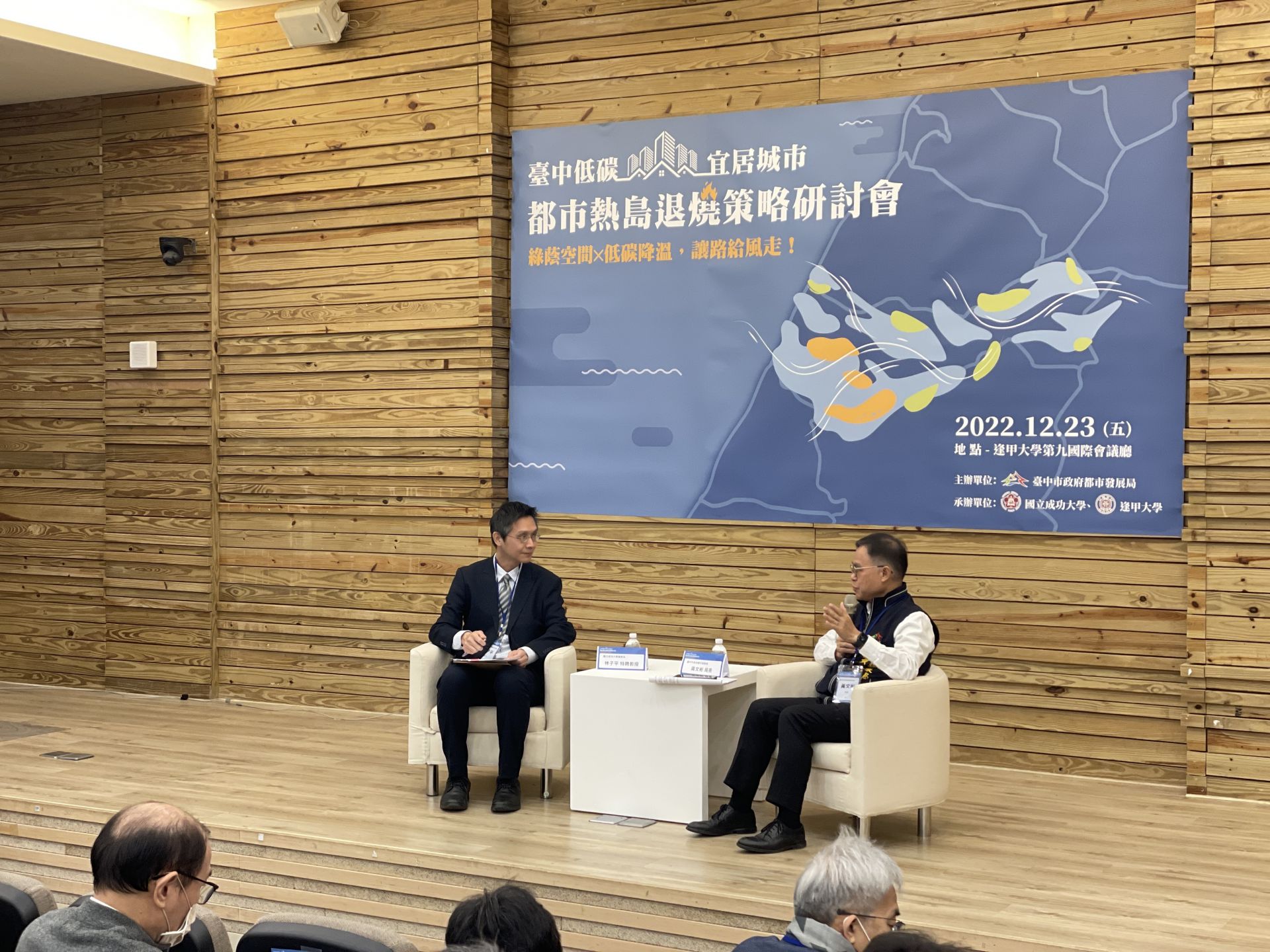 【Cooling Down Urban Heat Island Project】
The phenomenon of higher temperatures in urban areas compared to rural areas is known as the "urban heat island effect." Besides natural topography, this effect is primarily caused by insufficient green spaces and water bodies within the city, limited ventilation, poor heat dissipation, inadequate shading conditions, and the heat emissions from air conditioners. To address these challenges, the NCKU Building and Climate Laboratory (BCLab) has undertaken the Cooling Down Urban Heat Island Project, which employs the physiological equivalent temperature (PET) map to identify urban hotspots characterized by high temperatures, low wind speeds, and high heat stress.
The BCLab team integrates climate data, land use information, and three-dimensional models of buildings and vegetation to develop thematic maps, including the urban wind corridors map, green shading spaces map, and building energy consumption map. The project has yielded three significant practical outcomes. Firstly, it has facilitated "Urban Revitalization" by assisting cities such as Taipei, Taichung, and Tainan in implementing cooling strategies to mitigate the urban heat island effect through relevant urban and building regulations.
Secondly, the project focuses on "Local Participation," supporting the coastal region of Tainan in integrating environmental knowledge into rural education curricula and summer camps. The team also helps young local farmers enhance the asparagus greenhouse environment with low-cost smart irrigation and evaporative cooling systems, thereby fulfilling the university's social responsibility.
Thirdly, the project emphasizes "Knowledge Dissemination" by creating engaging and informative popular science writings. These include two books titled "Why is the Summer in the City Getting Hotter and Hotter?" and "Breaking Out of the Comfort Zone of Temperature." These books have received recognition from the Taipei Public Library as "Best Books for Youngsters and Children" and have been selected by Taiwan Creative Content Agency of the Ministry of Culture for the "Asian Special Issue" and the Taipei International Book Exhibition Grand Prize.
Through these efforts, the Cooling Down Urban Heat Island Project at NCKU contributes significantly to understanding and mitigating the urban heat island effect, fostering sustainable urban planning and design, and raising awareness about human thermal comfort in urban environments.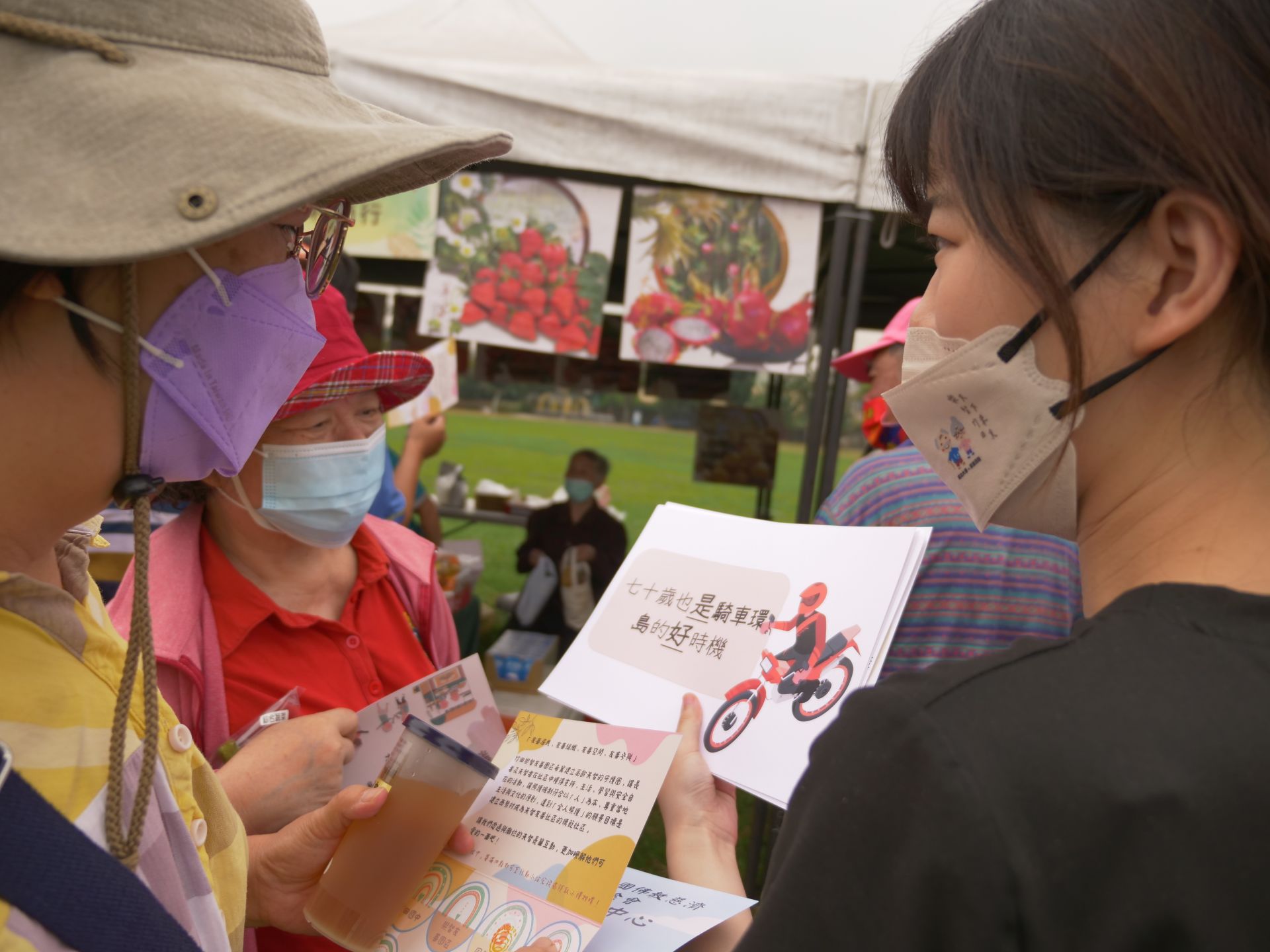 【NCKU Happy Elderly Home in Pingtung County Project】
The "Happy Elderly Home" initiative aims to create a dementia-friendly community where individuals can lead a comfortable life regardless of cognitive decline. Leveraging the "Comfort Great Communities" and "Common Good Permanent Residency" policies promoted by the Pingtung County Government, the NCKU Research Center for Humanities and Social Sciences collaborated with the government to draw insights from the exemplary community in Xi-shi Village, Zhu-tian Township, Pingtung County. Through an exploration of local culture and memories, they developed educational resources for dementia support and disseminated knowledge and operational models to build dementia-friendly communities, including eco-friendly and open care models in organizations and communities.
To promote dementia-friendly environments, NCKU harnessed the resources of various departments, including History, Foreign Languages and Literature, Taiwanese Literature, Nursing, Occupational Therapy, Architecture, and the Institute of Physical Education, Health, and Leisure Studies. These departments served as a think tank and cooperated with eight bureaus under the Pingtung County Government to develop relevant policies and initiatives. The dementia-friendly community was built around five main directions and strategies: "Constructing and Operating a Supportive Environment for Happy Elderly Home," "Hakka Village Care and Cultural Sustainable Revitalization with New Media," "Creating a 'Memory' Life: Learning Journeys from Conceptual Change Model to Memory Narratives," "Developing Dementia Support Education with Local Cultural Characteristics to Eliminate Social Stigma," and "Dementia Care Open Model with Knowledge Systems, Operational Models, and Pilot Programs." By implementing these strategies, the goal is to establish a dementia-friendly community, foster social inclusion, uphold the rights of people with dementia, and promote cultural sustainability.
The Xi-Shi Village of Zhutian Township, Pingtung County, is anticipated to become a model for open community care, offering successful experiences that can serve as valuable references for other towns and cities.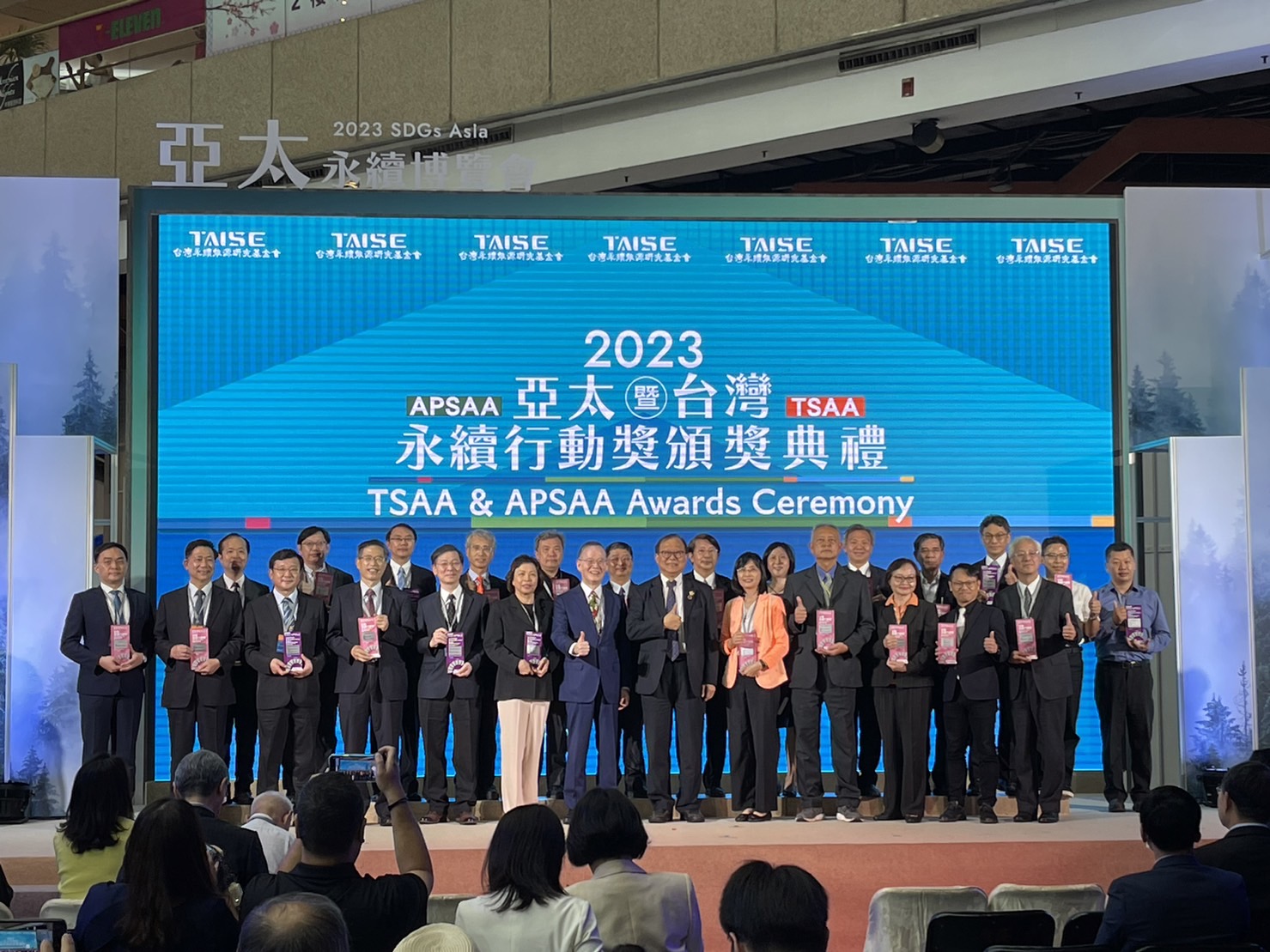 According to information from the award's executive committee, a total of 185 organizations participated in this year's competition, submitting 321 entries. After the final evaluation, 279 projects were selected as award winners, including 5 excellent awards, 95 gold awards, 96 silver awards, and 83 bronze awards. Dr. Eugene Chien, the Chairman of Taiwan Corporate Sustainability Awards (TSAA), stated that in 2015, the United Nations adopted the "2030 Agenda for Sustainable Development" and set 17 Sustainable Development Goals (SDGs). As this year marks the midway point, UN member countries are required to submit progress reports on their implementation efforts. Although Taiwan's sustainable development initiatives were started relatively late, it is gratifying to see that many companies, schools, hospitals, NGOs, and government agencies have actively put forward concrete action plans and achieved significant results through the TSAA selection process. The awards and exposition are expected to showcase the efforts of the Taiwanese government and civil society and generate a stronger positive impact on the international stage.
Related News Reports:
NCKU News: National Cheng Kung University Receives 1 Grand Prize, 1 Silver Prize, and 1 Bronze Prize at the 2023 Third TSAA Taiwan Sustainable Action Awards.
【Biotechnology-based Regional Revitalization through Luminous Plant Project】
NCKU Interdisciplinary Team Collaborates with Kasama, Japan for Dynamic Exhibition of Artistic Luminous Plants, Initiating Local Revitalization.
National Cheng Kung University and Nantou City Hakka Affairs Committee Jointly Promote New Agriculture Light Sculpture Art Festival, Paving the Way for Local Revitalization.
TSAA Taiwan Sustainable Action Awards - Non-business category SDG13: Grand Prize.
【Cooling Down Urban Heat Island Project】
Taichung Low-Carbon Livable City - Urban Heat Island Mitigation Strategy (Easy Guide).
Taipei City Collaborates with NCKU to Introduce the First Scientifically Proven Urban Cooling Index for Heat Island Mitigation.
TSAA Taiwan Sustainable Action Awards - Non-business category SDG11: Silver Prize.
【NCKU Happy Elderly Home in Pingtung County Project】
Co-creating a Happy and Dementia-Friendly Community in Good City, Pingtung County, by National Cheng Kung University.
Zhutian Xi-shi Village Elderly Happy and Dementia-Friendly Park - National Cheng Kung University Center for Humanities and Social Sciences.
TSAA Taiwan Sustainable Action Awards - Non-business category SDG3: Bronze Prize.