NCKU Assists the Government to Firstly Adopt UAVs to treat Tessaratoma papillosa (Drury) to Promote Intelligent Agriculture
SDG2
NCKU Assists the Government to Firstly Adopt UAVs to treat Tessaratoma papillosa (Drury) to Promote Intelligent Agriculture
NCKU Assists the Government that Firstly Adopted UAVs to treat Tessaratoma papillosa (Drury), in Promoting Intelligent Agriculture

Tessaratoma papillosa Drury damages lychees and longans, and scalds the farmers with corrosive and stinking liquid. The government adopted the non-chemical pesticide with unmanned aerial vehicles (UAV) for pest control. 2 ha of farm was selected in Dongshan District. The treatment not only helps reduce water, time, and manpower consumption, but assists the district in solving the problem of the lack of manpower. The mayor of Tainan City, Huang Wei Che, indicated that this method can be applied to more farms in the next year.

Jian-Yu Lee, the commissioner of the Bureau of Agricultural, Tainan City Government, mentioned that Tessaratoma papillosa Drury takes the majority of pests in lychee and longan industries. In addition to influencing production and quality, the disturbed pest squirts corrosive and stinking liquid, which results in burns when it directly touches human eyes and skin.

Jian-Yu Lee indicated that the pest control to Tessaratoma papillosa Drury includes chemical pesticide control and biological pest control. The former takes 2192 ha and the latter takes 8 ha in Dongshan District, which is the main area for pest control. The biological pest control utilizes Anastatus japonicus in an environmentally friendly orchard. The eggs from Anastatus japonicus parasites in the eggs of Tessaratoma papillosa Drury, which can prevent those eggs from incubation, and therefore reduce the population density of Tessaratoma papillosa Drury. The Tainan City firstly attempted to conduct pest control with nonchemical pesticide in the 2 ha of farm in Dongshan District.

A young farmer in Dongshan District, Chen, mentioned that the nymphs of Tessaratoma papillosa Drury forage on the shoots and the spikes every April to May. Once the nonchemical pesticide is applied, the substance is able to directly reach the nymphs. After an application three times biweekly, the density of the nymphs can be efficiently reduced. Besides, the UAV helps save water, time, and manpower consumption in comparison to traditional pesticide spraying methods, which solves the lack of workers in mountains.

Yueh-Min Huang, a professor from National Cheng Kung University (NCKU) Department of Aeronautics and Astronautics, Wei-Hsiang Lai, a professor from NCKU Department of Engineering Science, and Ching-Ju Chen, an assistant professor from National Yunlin University of Science and Technology (NYUST) Department of Electrical Engineering demonstrated "Identification of Tessaratoma papillosa Drury with UAVs", "The development of triple remote controller and flow of pumps control functions for UAVs", "Modeling and optimizing the routes for pesticide spraying from UAVs ", etc. NCKU expects that the technologies can be further applied in pesticide spraying, and help promote intelligent agriculture.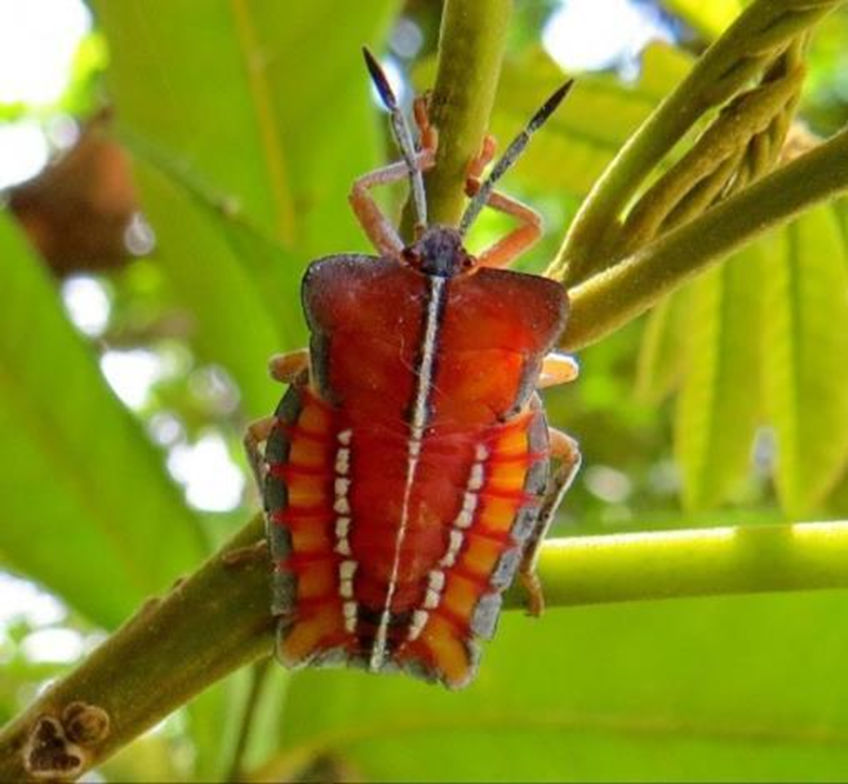 The control of tessaratoma papillosa (drury) is carried out by chemical pesticide control or biological control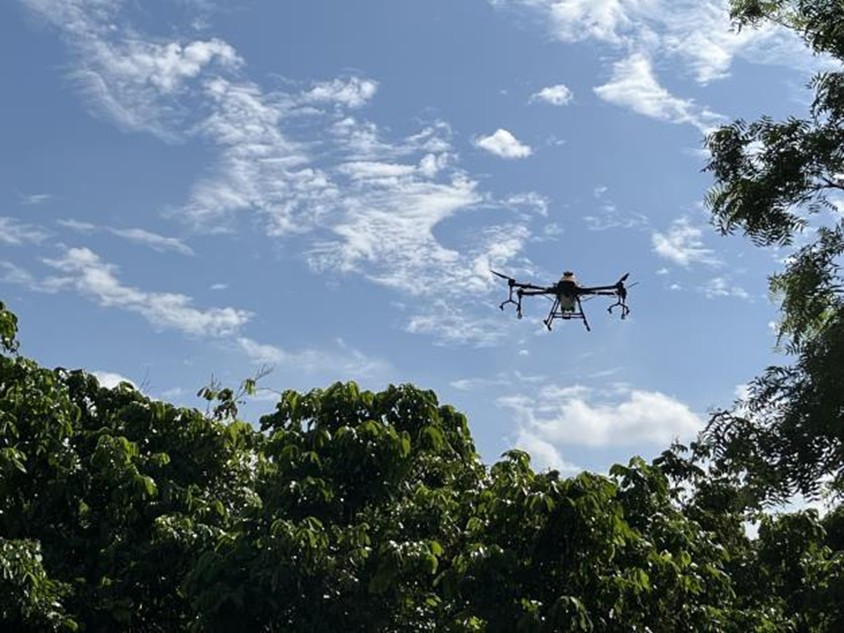 NCKU assists the government that firstly adopted UAVs to treat tessaratoma papillosa (drury), in promoting Intelligent agriculture