A Peek into Ancient Wisdom: Hong-Sen Yan Becomes First Asian Recipient of ASME's Engineer-Historian Award
SDG9
A Peek into Ancient Wisdom: Hong-Sen Yan Becomes First Asian Recipient of ASME's Engineer-Historian Award
A Peek into Ancient Wisdom: Hong-Sen Yan Becomes First Asian Recipient of ASME's Engineer-Historian Award

Hong-Sen Yan, Emeritus Professor of Department of Mechanical Engineering of National Cheng Kung University, devoted long years into studying mechanism and machine design and reconstruction of ancient machinery and has numerous publications in English and Mandarin. His fruitful and innovative research results won him the recognition from the American Society of Mechanical Engineers, ASME, in the form of the Engineer-Historian Award. Hong-Sen Yan becomes the first Asian recipient of this award since its establishment in 1990.

Hong-Sen Yan specializes in reconstruction of ancient machinery and mechanism creative design. He possesses unique and original views regarding the reconstruction of lost ancient machinery. Over the years, he has published numerous books and research papers, in either English or Mandarin, regarding the history of machinery. The ASME marks Reconstruction Design of Lost Ancient Chinese Machinery, the 2007 publication by Hong-Sen Yan, as the most influential work on the cultural heritage of machinery. The book discloses creative methods in systematic reconstruction of lost ancient machinery, which can be applied to the replication of the seismoscope by Zhang Heng of Eastern Han, the escapement regulator by Su Song of Northern Song, south-pointing chariots, and the famous ancient Greek astronomical observation Antikythera mechanism, making the book significantly important to the research of human machinery culture.

According to a 2019 research paper by Zhang Baichun, Director of Institute for the History of Natural Sciences of Chinese Academy of Sciences, in the 120 years following the 20th century, there have been six important books on ancient Chinese machinery, among which are Science and Civilization in China by the famous English scholar Joseph Needham, and two publications, Reconstruction Designs of Lost Ancient Chinese Machinery and Mechanisms in Ancient Chinese Books with Illustrations, by Hong-Sen Yan. Spending thirty-some years, Hong-Sen Yan systematically documents the reconstruction and understanding of the lost and mobile ancient Chinese machinery. His research could be recognized as the "dictionary of lost ancient Chinese machinery."

In order to commend engineers who have made great contributions to the publication of engineering history, the ASME calls for nominations for its Engineer-Historian Award each year. One recipient is selected from the nominees per year by the Historian and Heritage Committee.

Since its establishment in 1990, the ASME Engineer-Historian Award has seen 29 recipients, and Hong-Sen Yan now becomes the 30th recipient of this award. In the past years, most recipients are experts in the mechanical engineering history of Europe and America, and who have made important contributions in fields such as internal combustion engine, steam engine, drivetrain system, aeromechanic, machine and mechanism, mechanical manufacturing, electric motor, mechanics, nuclear technology, robotics, and refrigerating and air-conditioning.

Hong-Sen Yan began reading about ancient machinery in 1969, when he was still a student at NCKU. During the time he studied in the United States between 1976 and 1980, he acquired secondhand knowledge about ancient Chinese machinery by reading books on ancient western technologies. By 1990, he decided to dedicate himself to research on the reconstruction of lost ancient machinery. In August of 2021, Hong-Sen Yan became Professor Emeritus of the NCKU Department of Mechanical Engineering, and is now the acting president of Da-Yeh University.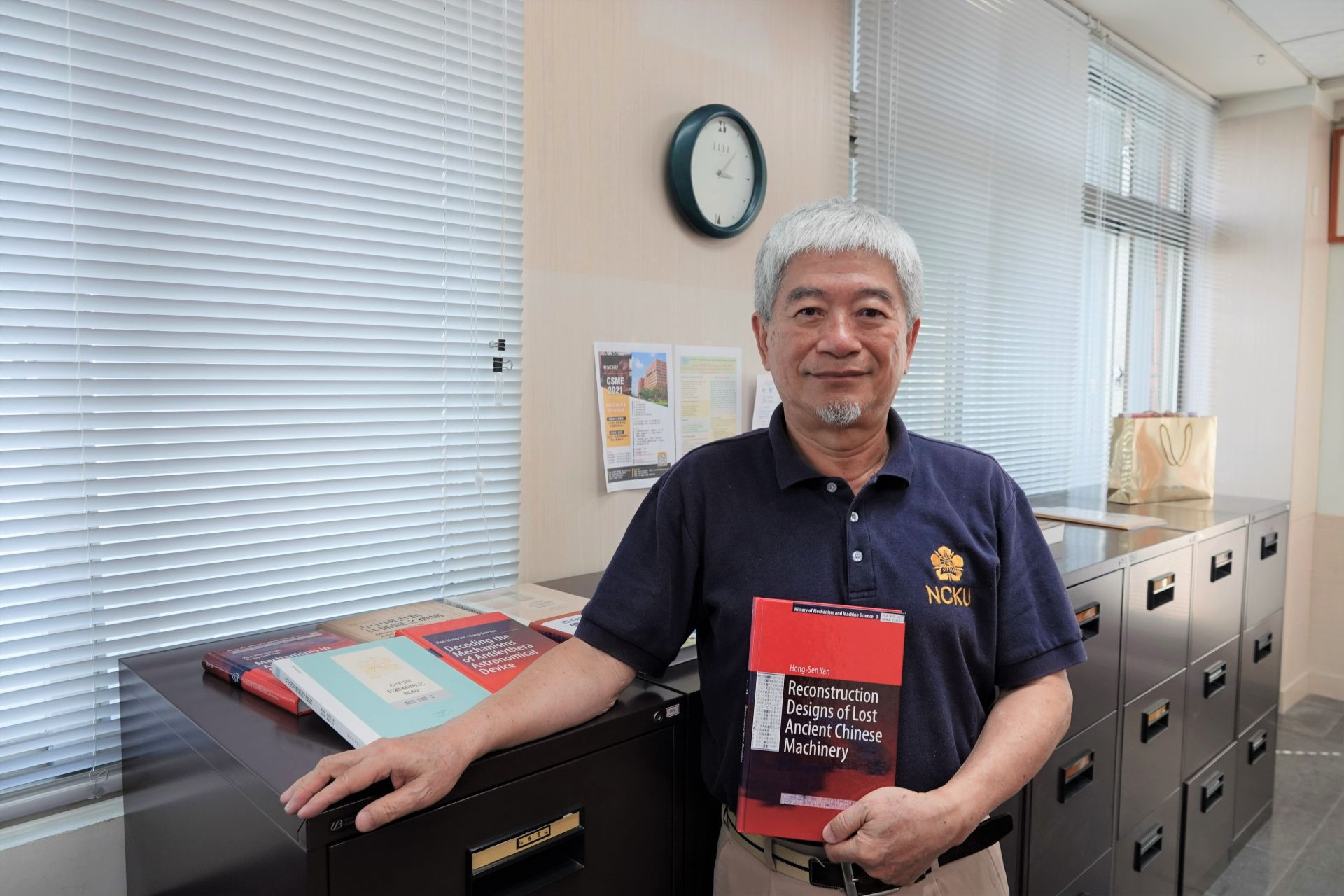 NCKU Hong-Sen Yan becomes first asian recipient of ASME's engineer-historian award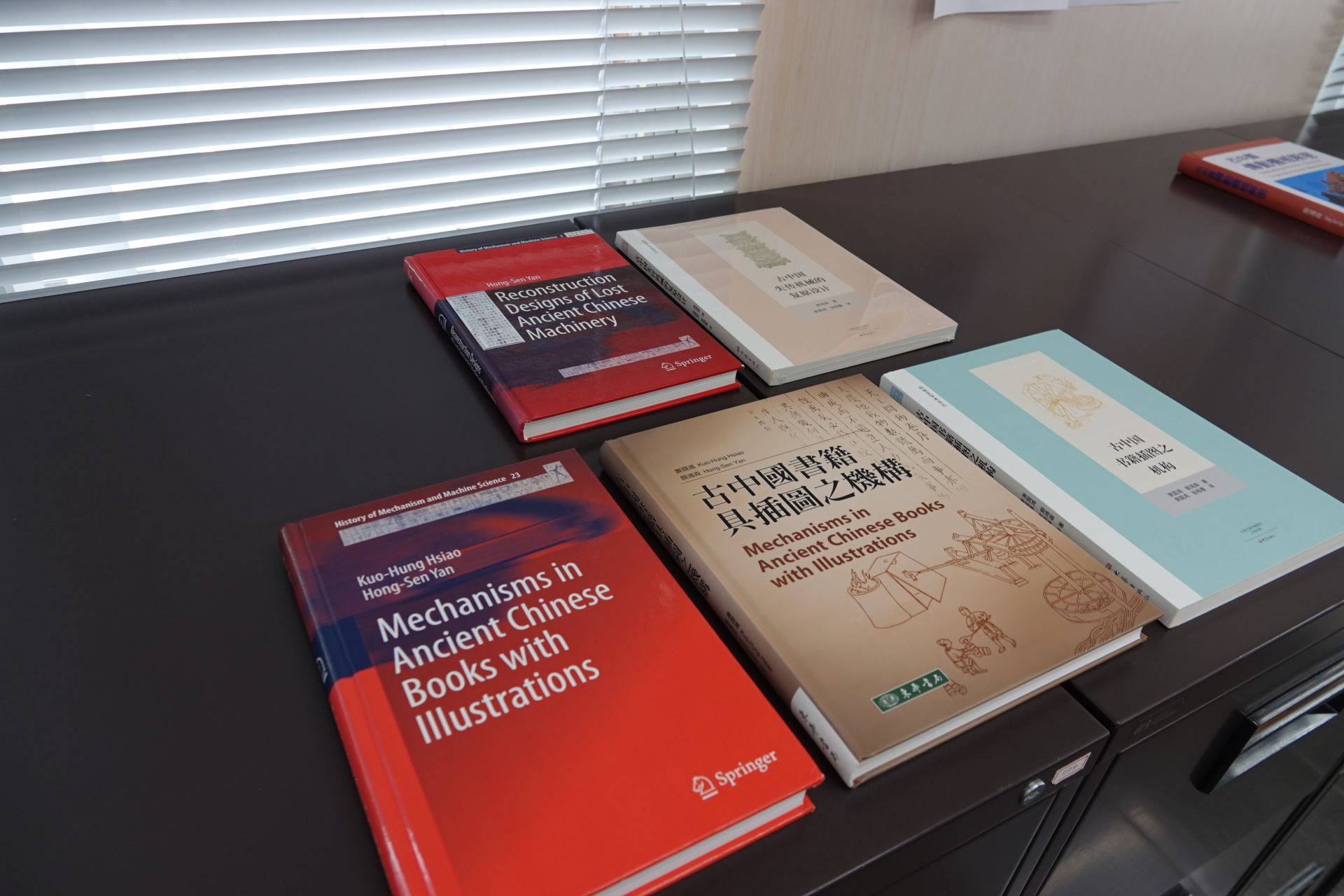 Hong-Sen Yan has published numerous books and research papers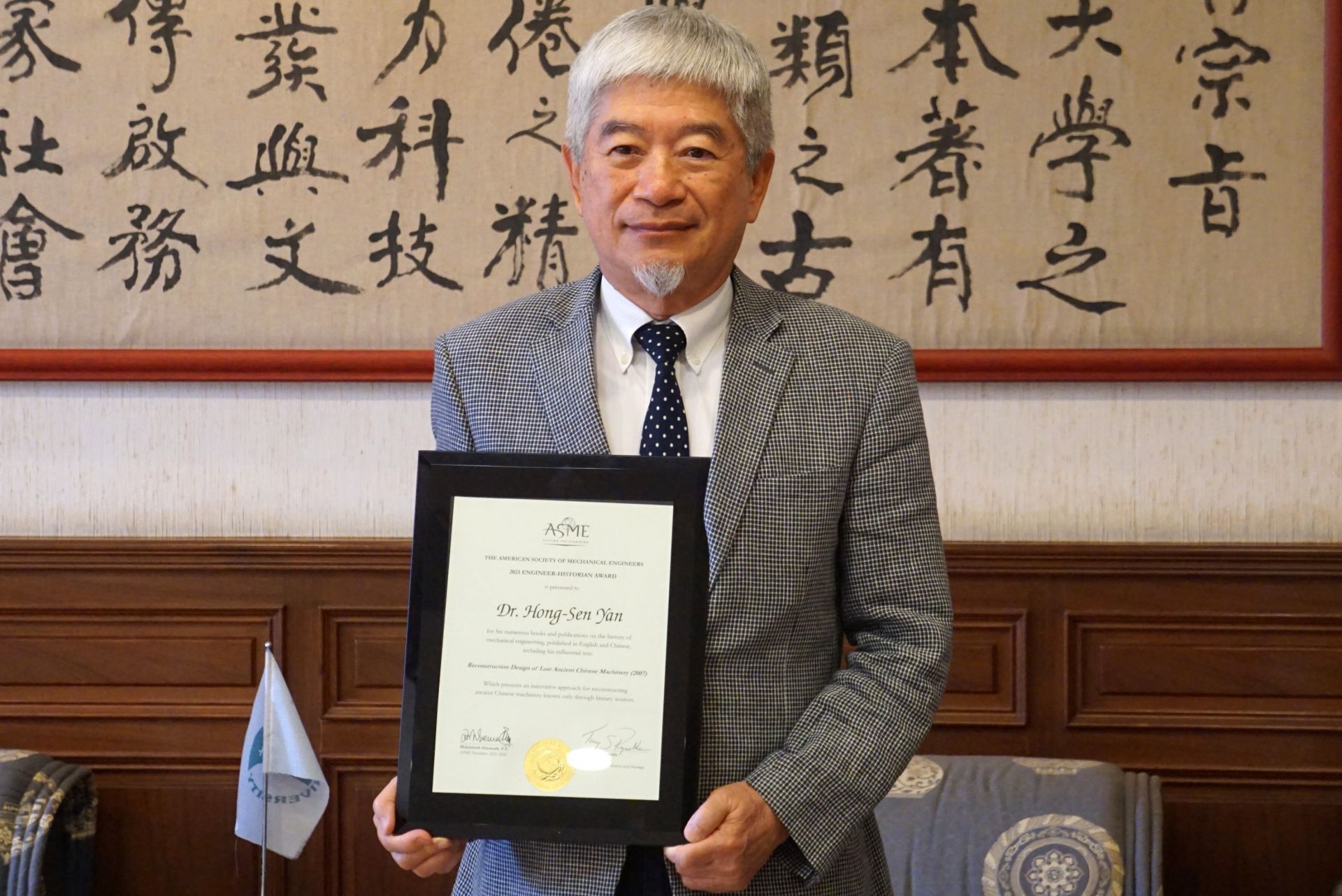 Hong-Sen Yan received the certificate awarded by ASME