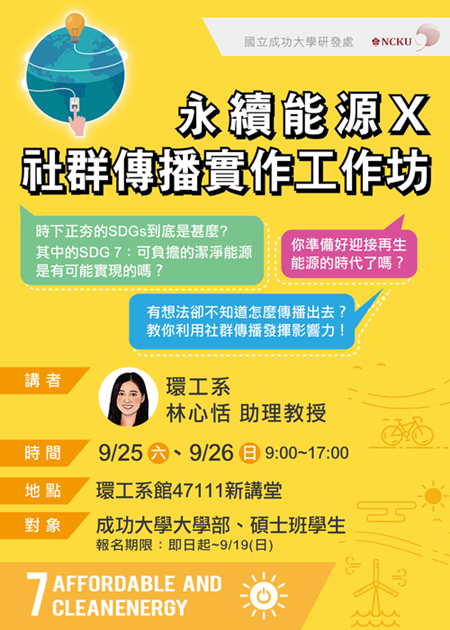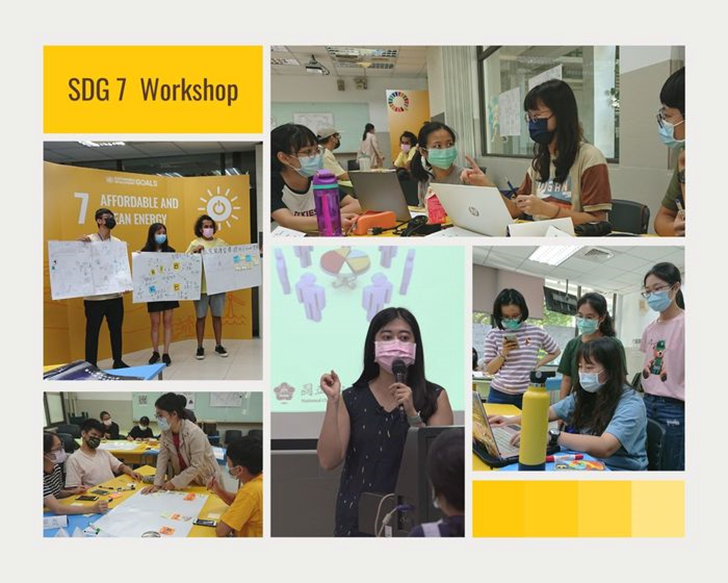 The course content of this workshop combines two trendy topics and related elements - SDG7 sustainable energy and social media communication. It aims at teaching students how to use online social media to promote sustainable energy strategies that they agree with.

The two-day workshop is an interactive replacement between the course and the group practice of the students. The course is arranged and instructed by Assistant Professor Lin Hsin-Tien of the Department of Environmental Engineering.

On the first day, Prof. Lin led the students to understand the current energy issues, and guided them to think about the issues in a systematic way, allowing them to discuss in groups. On the second day, Prof. Lin introduced some popular social media platforms, the marketing strategies of Internet celebrities, as well as an easy way to do graphic presentations. Through group discussion and practice, students are asked to make a three-minute presentation or video, demonstrating the group's energy solutions or ideas concisely and effectively .