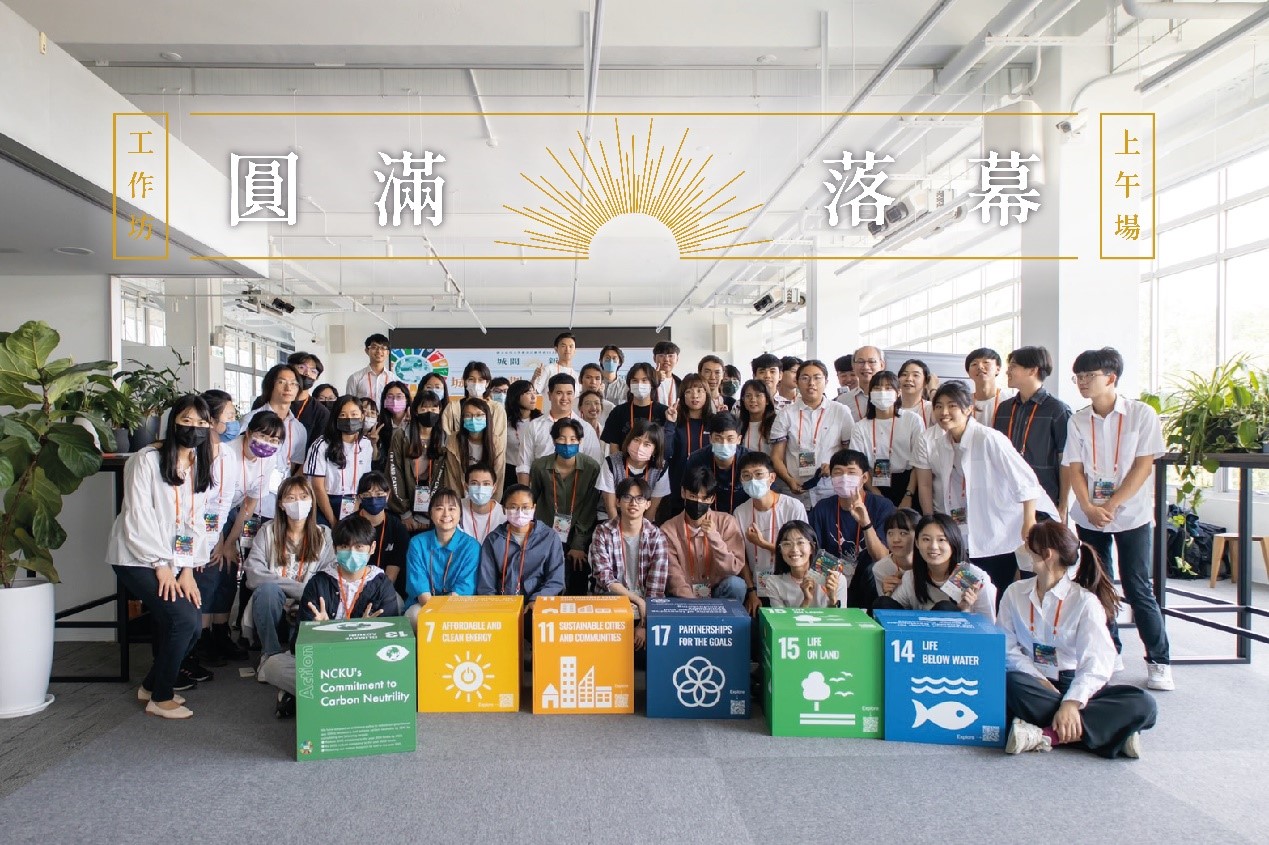 Last Saturday (March 25th) in 3F of NCKU Future Venue, the "Urban Planning X SDGs Interdisciplinary Interaction Workshop" was held with complete success! There were participants from 14 departments including urban planning, architecture, environmental engineering and politics, to express the opinions about urban planning from diverse generations and backgrounds.
The workshop was held by Tai-Shan Hu, the chairman of NCKU urban planning department, the assistant professor Ju-Ping Yeh, the associate professor Tzu-Chang Lee, and 40 senior students. Also, the Atelier Future of NCKU #SDSNTaiwan was the co-organizer.
The agenda was divided into two sections. In the morning, the topics were about transportation planning, biomedical area development, comprehensive business area development and the combination of circular economy house and cultural reservation. As for the afternoon, the topics included the combination of humanity-oriented transportation and social housing, miniature city, industrial area development and tourism. The workshop aimed for the practice opportunities for senior students from urban planning departments to interact with the masses. Therefore, all the topic discussions were led by the 8 groups of the intern students. The students and the participants would have a 45-minute brainstorming with the purpose of SDGs.
The participants could gain knowledge about urban planning and understand how the professionals think in the field. Besides, the participants from different fields could also realize how the policy integration tool, the Sustainable Development Goals, plays the reviewing and evaluating roles in the space planning field.
Last but not least, the organizers showed appreciation to all the participants for joining the discussion and sharing their opinions open-mindedly. It was also a precious experience for the senior students to have the chance to have such a positive conversation with people from diverse fields.
From June 8th to June 11th, the "2023 Graduation Exhibition of National Cheng Kung University Urban Planning Departments: The City's Morning News" exhibition (「國立成功大學都市計劃學系112級畢業展—城間新紋」) will be held in 2 & 3F of NCKU Future Avenue (Sheng-Li Campus). The content is the combination of the group feedback from this workshop and the senior intern achievements. It's open and welcome for the public.
——————————————————————
[2023 Graduation Exhibition of National Cheng Kung University Urban Planning Departments]
Title | The City's Morning News (城間新紋)
Exhibition Period |
06/08(Thu.)10:00~12:00 Opening Ceremony; 13:00~21:00 Open
06/09(Fri.)09:00~21:00 Open
06/10(Sat.)09:00~17:00 Open
06/11(Sun.)09:00~15:00 Open; 15:00~16:00 Closing Ceremony
Location | NCKU Future Venue 2F
(Opposite NCKU Museum, Da-Xie Road)
Special Thanks | 鼎漢國際工程顧問 盛邦工程顧問有限公司 城都國際開發規劃管理顧問公司 股份魚鄉 cofishland五鮮級鍋物專賣-品牌總部 黎明工程顧問股份有限公司 長豐工程顧問股份有限公司
Original webpage:
https://www.up.ncku.edu.tw/112-04-06-02/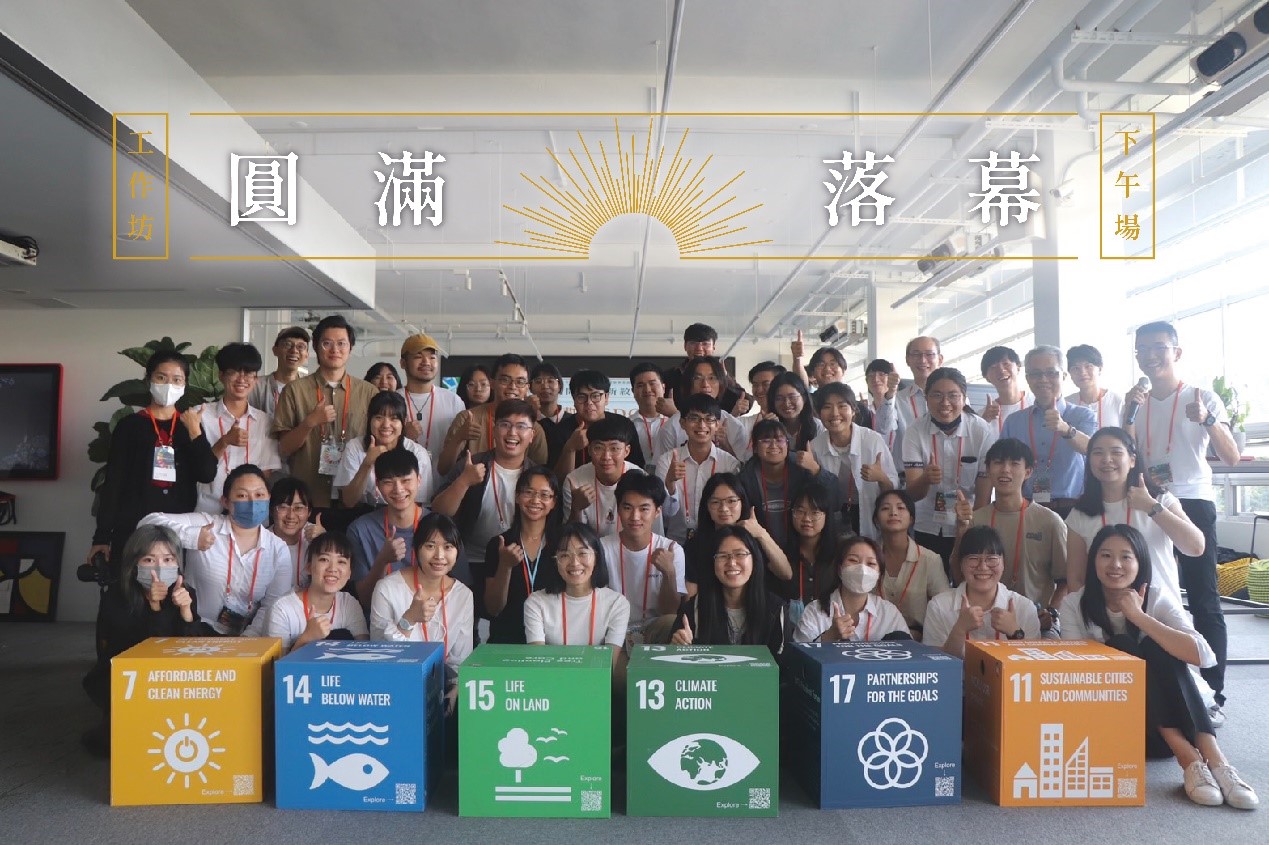 Find MORE:
Tai-Shan Hu
https://researchoutput.ncku.edu.tw/zh/persons/tai-shan-hu
Ju-Ping Yeh
https://researchoutput.ncku.edu.tw/zh/persons/ju-ping-yeh
Tzu-Chang Lee
https://researchoutput.ncku.edu.tw/zh/persons/tzu-chang-lee