Team Yeau-Ren Jeng were on Applied Materials Today with Eco-friendly and Carbon-reducing Vegetable-based Lubricants
SDG7
Team Yeau-Ren Jeng were on Applied Materials Today with Eco-friendly and Carbon-reducing Vegetable-based Lubricants
The research team of Professor Yeau-Ren Jeng, Department of Biomedical Engineering, NCKU, collaborated with China Steel three years ago to find a formula for vegetable oil that does not easily oxidized, and make a breakthrough in the market of vegetable oil to replace the highly polluting mineral oil and synthetic oil in the lubricant market. They used the idea of carbon capture by photosynthesis in plants to transform the technology into a self-healing tribofilms , which was featured as the cover story of this issue of Applied Materials Today.



A new gateway to ecofriendly self-healing amorphous carbon tribofilms from ancient oils.

Applied Materials Today, Volume 29, December 2022. Rouhani, M., Hobley, J., Ou, H.-H., Lee, J.-T., Metla, S.B.S., Jeng, Y.-R.

Professor Jeng said that because of the ecological environment, we have been hoping to find a material to replace mineral oil, and we have been investing in related research for decades, and we also have been using graphene-like coating to improve the lubrication performance to reduce the use of mineral oil, hoping to move towards energy saving and carbon reduction. We have also assisted Cheng Fom Inetractinnal and Cutting-Edge Intelligent & Precision Machining to enter the European market, where environmental regulations are increasingly strict. Three years ago, when we cooperated with China Steel, we found that although the industry partially used vegetable-based lubricants for environmental protection, vegetable oils are more prone to oxidation, so we hoped to develop a purely natural vegetable-based lubricant with excellent performance. We also draw inspiration from the traditional Chinese cooking style and the natural resources of the earth, and by observing different temperatures and power changes, we find the formula of vegetable oil that does not easily oxidized, and develop the intelligent green oil formula, whose performance can be better than the mineral oil in the market under extreme lubrication conditions, and hope to change the market of vegetable oil, and now we also negotiate with medical material companies, hoping to develop the non-toxic, food and medical grade Lubricant Oil.

Professor Jeng further explained that in ancient times, the Egyptians knew how to use animal oil to lubricate the axles of carriages and apply the lubricity of plants to move marble, which also became the key to building the pyramids. With the massive development of oil and the use of additives, petroleum-based lubricants became the mainstream of the lubricant market in the 20th century.However, mineral oils and the additives that enhance their properties not only cause environmental damage, but also have potential effects on human health. In fact, mineral oils are widely used in daily life, for example, as additives, solvents and lubricants in household products and machinery, and sometimes as printing inks on food packaging materials. There were many poisoning incidents caused by mineral oil in the past, and therefore there are many controls in EU countries for mineral oil in food and food contact materials.

These are the motivations of Prof. Jeng for developing vegetable-based lubricating oil. "The Chinese iron pot will use the vegetable oil in the bottom of the heated pot to form a non-stick film, so why can't we use vegetable oil as the base to formulate a lubricating oil suitable for mechanical use?" Professor Jeng said that materials containing carbon will be transformed into petroleum, graphene, diamond-like carbon and diamond as long as they are properly catalyzed. Finding a different formula to keep organic materials from oxidizing under various temperatures and pressures can lead to the development of additive formulations that can manipulate the polymerization reaction of vegetable oils. Inspired by the practice of pot maintenance, the nano-measurement technology was used to observe the changes of lubrication performance and chemical composition under different temperatures and pressures, and finally to find out how to use vegetable oil as a base to transform into a lubrication film with low friction and high anti-wear performance. China Steel has also assisted in evaluating the friction performance and hopes to produce low carbon emission energy-saving and environmentally friendly vegetable lubricants in the future to replace the highly polluting mineral oils and synthetic oils currently in use.

Prof. Jeng said, just as plants can capture carbon dioxide by photosynthesis, the triglycerides contained in plants can produce oxidation-resistant plant-based lubricants. Thanks to the team's assistance, some Austrian companies have already contacted the relevant product development, hoping to become a key technology that is both environmentally compatible and carbon-reducing, and to replace the highly polluting and carbon-emitting mineral oils that dominate the lubricant market, so as to do our part for the earth and move towards 2050 net zero emissions.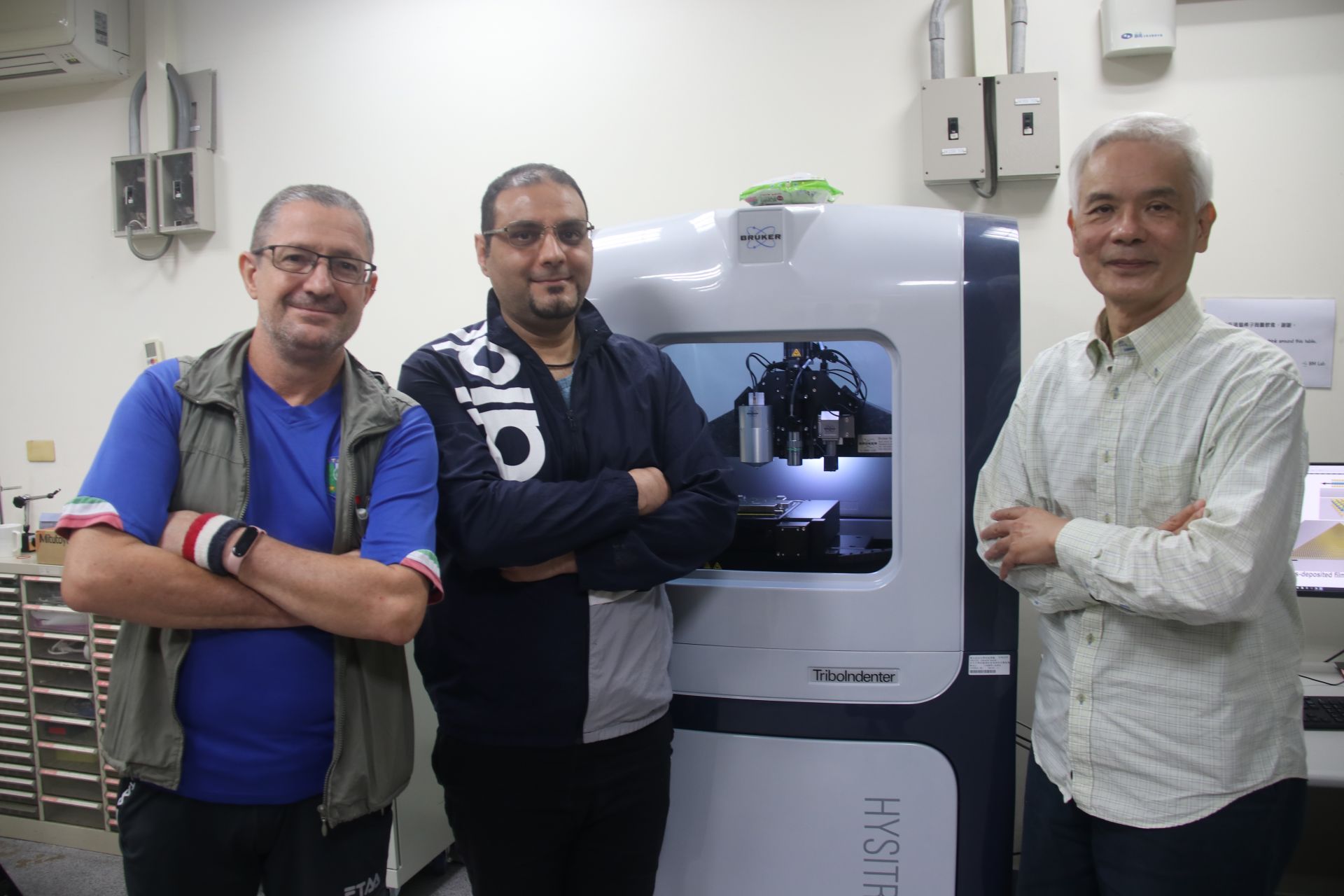 Prof. Yeau-Ren Jeng and his team made a breakthrough in the market of vegetable oil.
Prof. Yeau-Ren Jeng of Department of Biomedical Engineering, NCKU, found vegetable-based lubricant formula.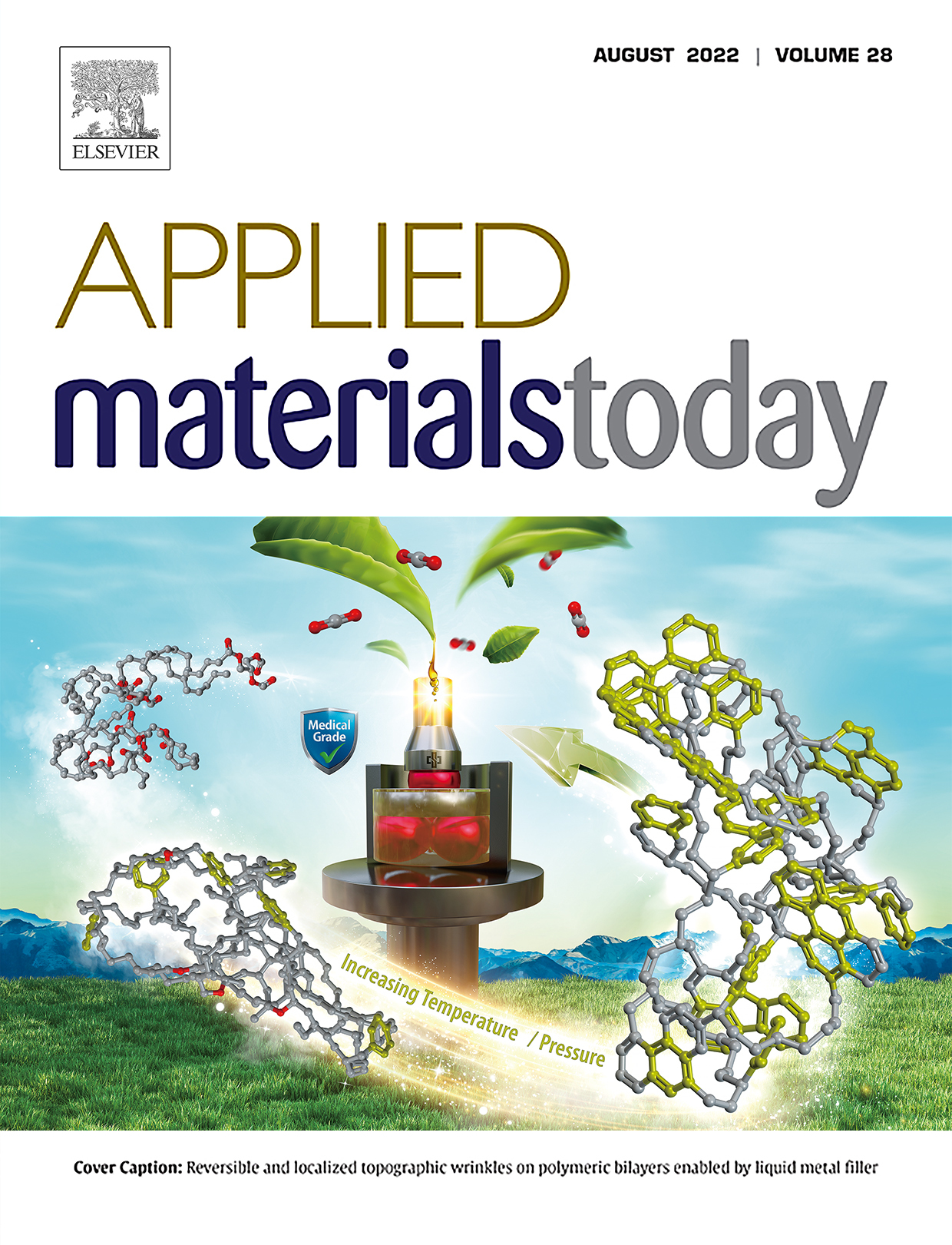 Prof. Yeau-Ren Jeng's latest research was featured as the cover story of this issue of Applied Materials Today.