NCKU-WNC Talent Cultivation Scholarship Program Aims to Achieve Globalization in Win-Win Situation
SDG8
NCKU-WNC Talent Cultivation Scholarship Program Aims to Achieve Globalization in Win-Win Situation
NCKU-WNC Talent Cultivation Scholarship Program Aims to Achieve Globalization in Win-Win Situation

The launching of the NCKU-Butterfly Program in 2019 was in response to the trend of globalization and the trend of universities partnering up with multinational companies in cultivating international talents. The National Cheng Kung University (NCKU) and the Wistron NeWeb Corporation (WNC), a major domestic communication equipment manufacturing company, will be uniting together for the "NCKU-WNC International Talent Cultivation Scholarship Program MOU Signing Ceremony" on the afternoon of July 12, 2022. With the aim of talent cultivation, WNC will provide scholarships and internship opportunities for international graduates of NCKU to ease their economic burden, assist their career planning, and link them with the industry.

In this partnership, WNC will provide up to NT$3 million to NCKU, and will subsidize up to 10 international students in the Master's program. Each person will receive a scholarship of NT$150,000 per year. The award period for first-year master's students is limited to 2 years, and the award period for second-year master's students is limited to one year. In addition, WNC will also provide students with summer internships and job opportunities to enter WNC after graduation. Through cooperation between the two parties, it will expand the opportunities for industry-academia cooperation and recruit outstanding talents for international companies, creating a win-win situation for both industry and academia.

The president of National Cheng Kung University, Dr. Huey-Jen Jenny Su, expressed that outstanding talents require a different scale of resources, and the path they choose will influence their personality and future possibility. NCKU appreciates that companies acknowledged the demand for talent cultivation and have joined the "NCKU-Butterfly Program" since 2019. President Su pointed out that NCKU has long been dedicating the concept and value of sustainability in its heart to address different issues, and she is also grateful for the trust the company gave. In addition, President Su said, "This signing ceremony will show the spirit of the word "Chi" in Chinese, and will bring new possibilities for future collaborations. We will not only endeavor in talents cultivation but, we will also create a platform for high-level R&D engineers in both the industrial and academic field, who will witness the next step of transformation together."

"As a leading company in the communication network, WNC provides comprehensive technical support alongside their partners all over the world," Dr. Jeffrey Gau, the WNC's President and CEO said.

"WNC is not only investing in innovative technology research and development but also values the diversified cross-disciplinary integration and cooperation capabilities. The joint cultivation program between WNC and NCKU definitely ignites the sparks for the development of technology, internship programs, industrial master's programs, and career planning."

Professor Yueh-Heng Li, Associate Vice President of International Affairs of NCKU, expresses that the "NCKU-Butterfly Program" is a platform for NCKU and multinational companies to jointly cultivate talents. NCKU would be a tailor-fit for the industry-academic collaboration in customizing the talents to meet different needs and standards in different fields. Students will be financially sponsored so that they can focus on their studies and research, and also will receive summer internships at WNC. During the summer internships, students will be able to understand the corporate culture and accumulate work experience in advance and leave the campus with both a diploma and a ticket toward a wider career path after graduation.

Dr. Huey-Jen Jenny Su, President of National Cheng Kung University, and Dr. Jeffrey Gau, General Manager and CEO of WNC, officially signed the MOU together on behalf of the two parties during the ceremony. The WNC guests included Mr. Larry Lee(李良相)EVP & GM of Networking BG, Mr. Philly Yu Senior Plant Manager(游昆昱), Ms. Molly Lin (林夢如)CSO, and Ms. Joanne Han(韓慧玲)CHO. NCKU officials, Prof. Hsiao-Wen Wang(王筱雯)Vice President of International Affairs, Prof. Tsair-Fuh Lin(林財富)Vice President for Research and Development, Prof. Yan-Kuin Su(蘇炎坤)Dean of the Academy of Innovative Semiconductor ad Sustainable Manufacturing, Prof. Chyan-Deng Jan(詹錢登)Dean of the College of Engineering, Prof. Yeu-Shiang Huang(黃宇翔)Dean of the College of Management, Prof. Hung-Yu Kao(高宏宇) Vice Dean of the College of Electrical Engineering and Computer Science, and Prof. Yueh-Heng Li(李約亨)Associate Vice President for International Affairs, graced the event to witness the start of the partnership between the two parties.

Wistron NeWeb Corporation (WNC) was established in 1996, and its headquarters is based in Hsinchu Science Park, Taiwan. WNC specializes in the design, development, and manufacturing of cutting-edge communications products, network infrastructure, smart homes, and advanced driver-assistance systems, holding a close partnership with the world's largest companies. Also, the corporation is taking leads in satellite communication products and wireless communication products, WNC has an overseas presence in the US, the UK, Germany, Japan, China, and Vietnam. The worldwide satellite offices offer complete services and local support for customers.

EVP & GM of Networking BG of WNC, Mr. Larry Lee, is also an NCKU alumnus from the Department of Engineering Science and receive the outstanding alumni award of NCKU in 2019. He is actively assisting his Alma Mater by being the director of the Engineering Science Foundation of NCKU and the supervisor of the association of the NCKU Entrepreneurs in Hsinchu. In addition, Mr. Lee is collaborating with Chao-Yu Chen, associate professor in the Department of Engineering Science of NCKU, to bring out the best outcome through industry-academic exchanges.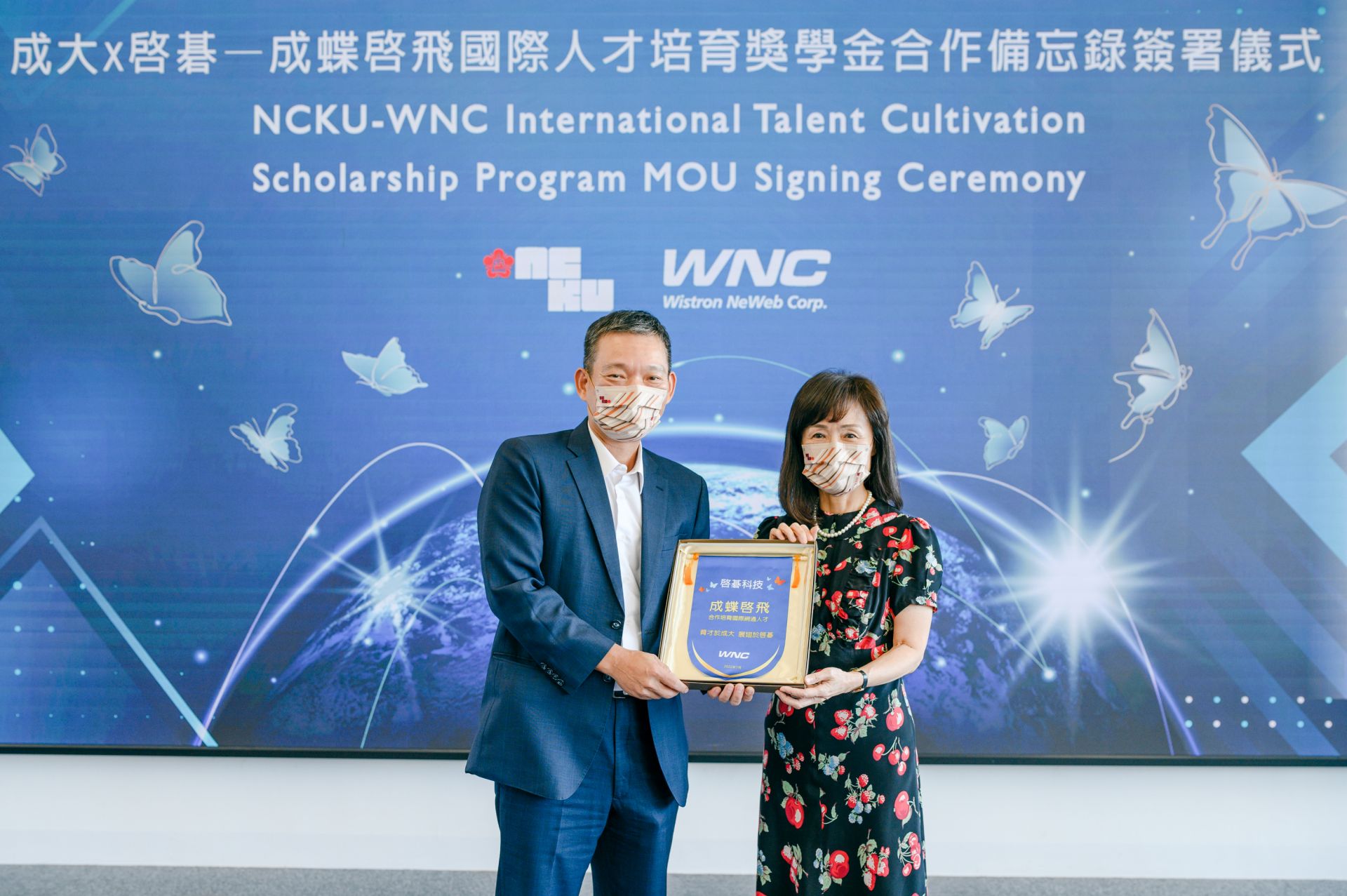 National Cheng Kung University (NCKU) and the Wistron NeWeb Corporation (WNC) signed the MOU on July 12 at Future Venue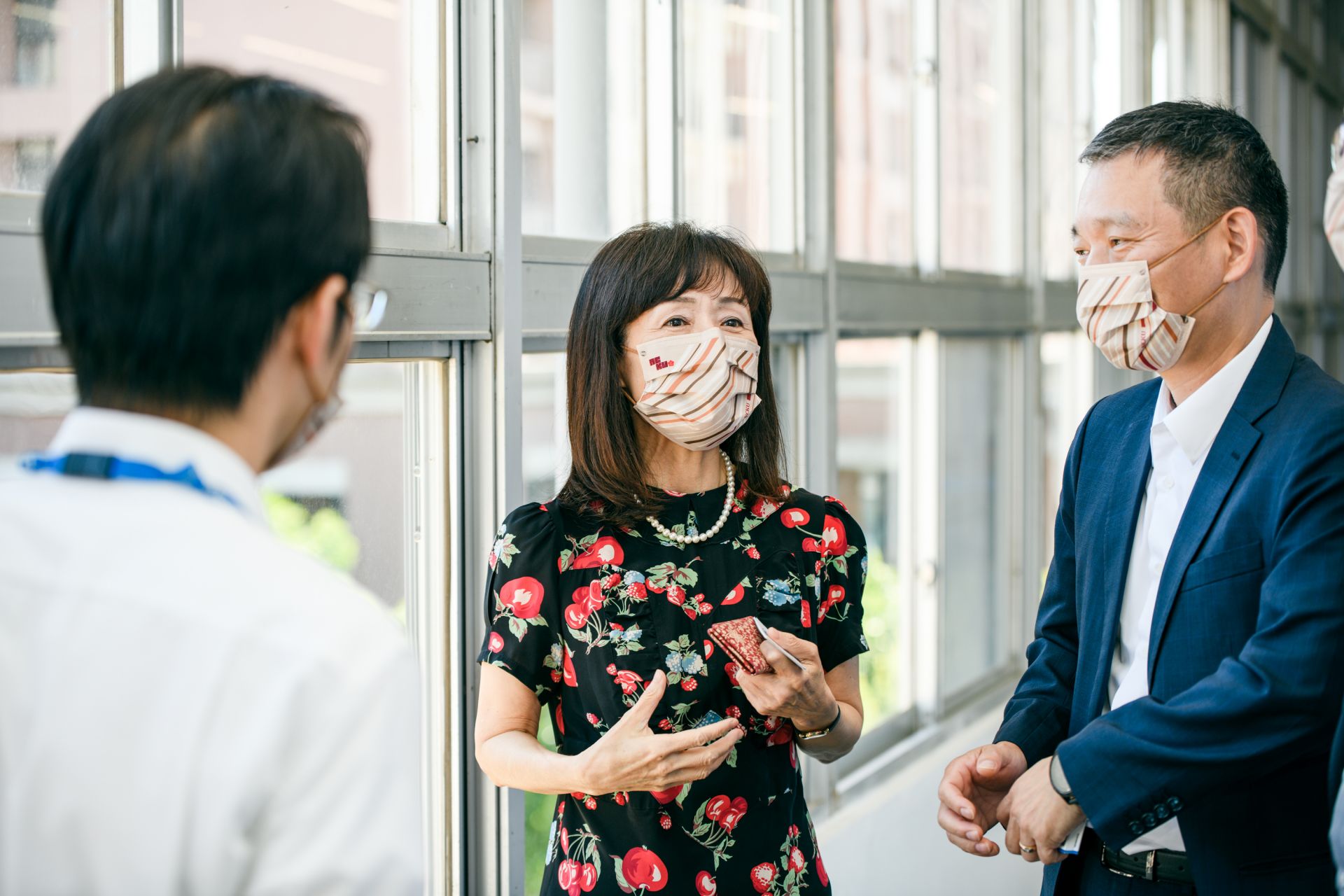 The president of National Cheng Kung University, Dr. Huey-Jen Jenny Su said this signing ceremony will bring new possibilities for future collaborations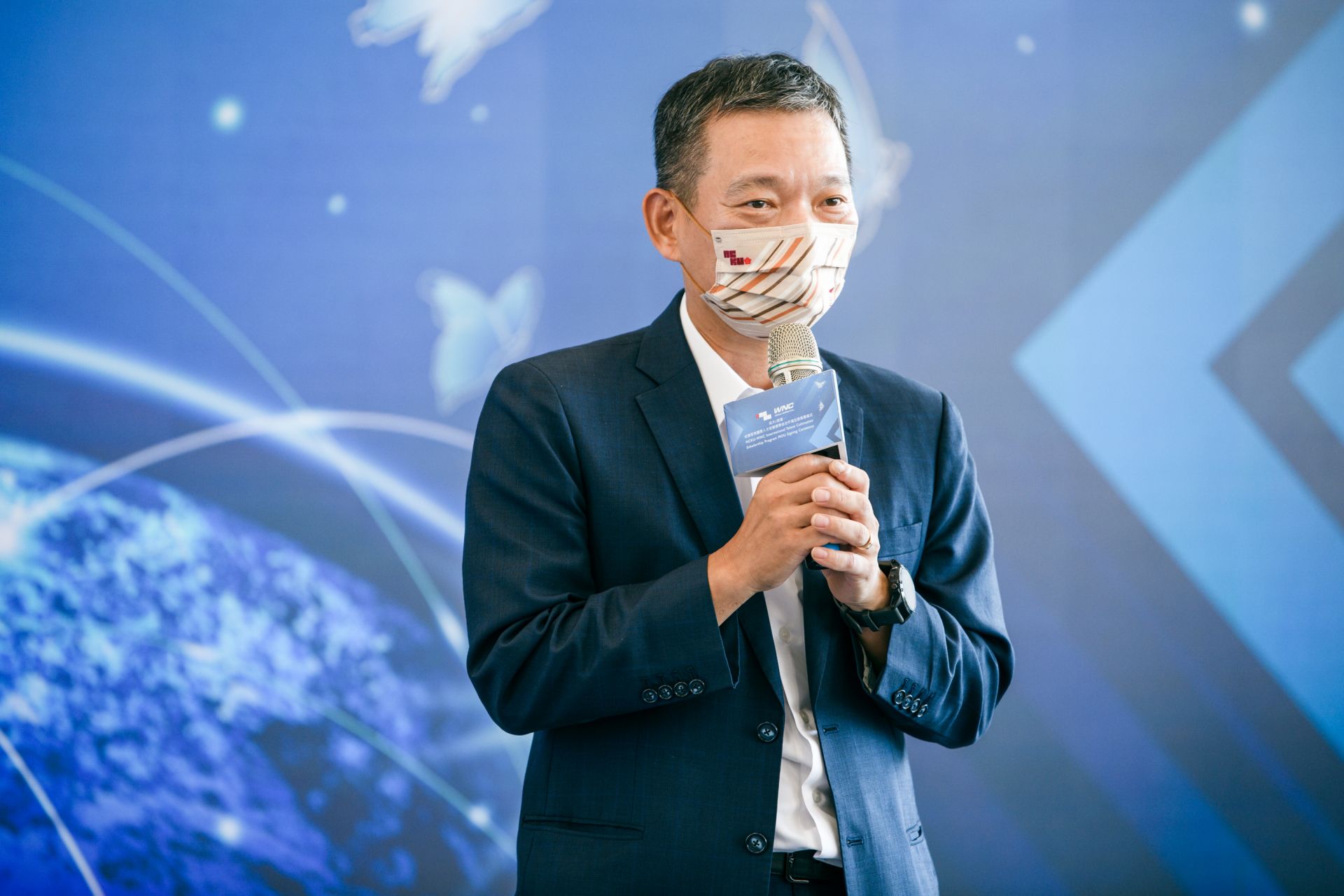 Dr. Jeffrey Gau, the WNC's President and CEO praised the joint cultivation program between WNC and NCKU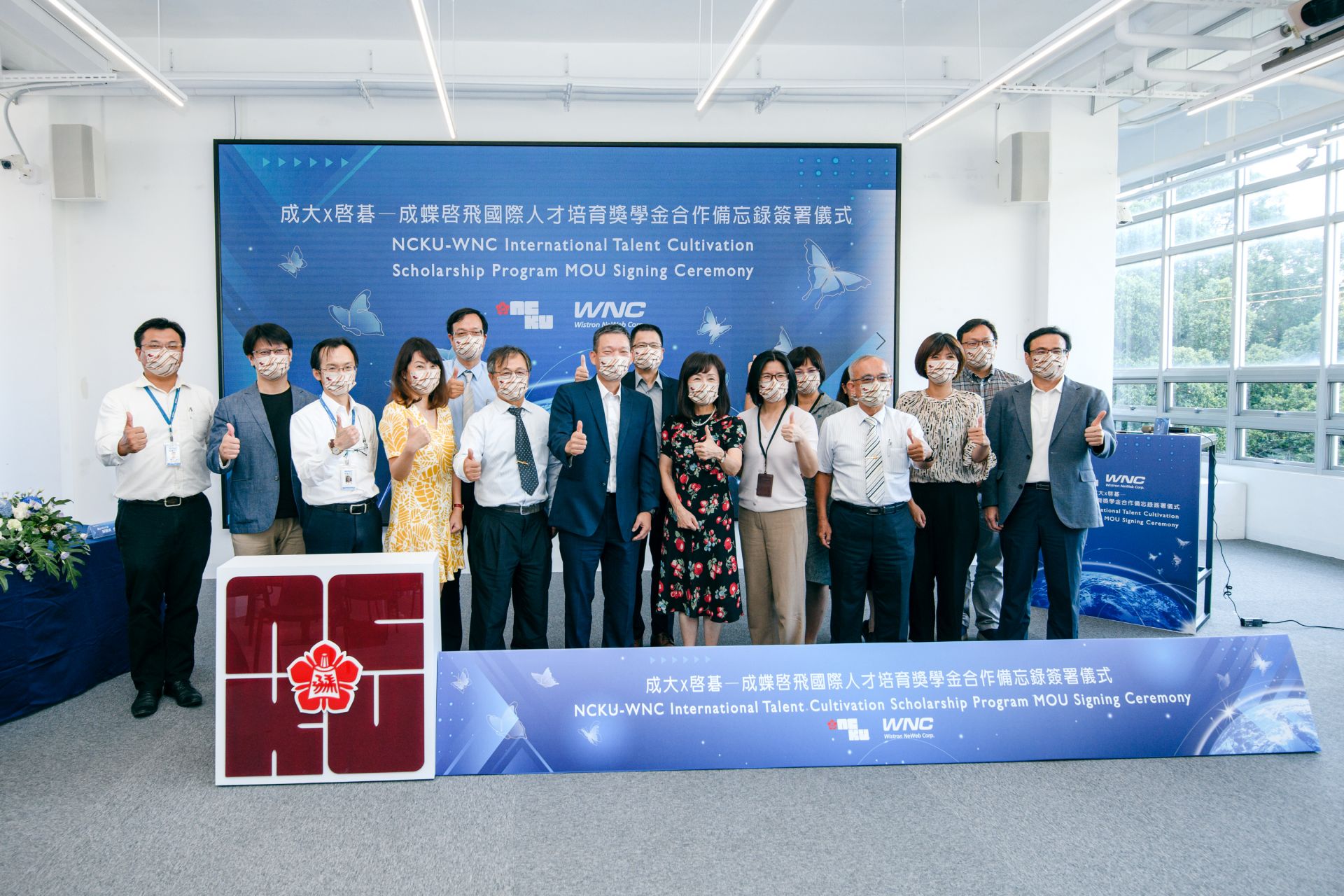 The WNC guests and professors in NCKU participated in the signing ceremony together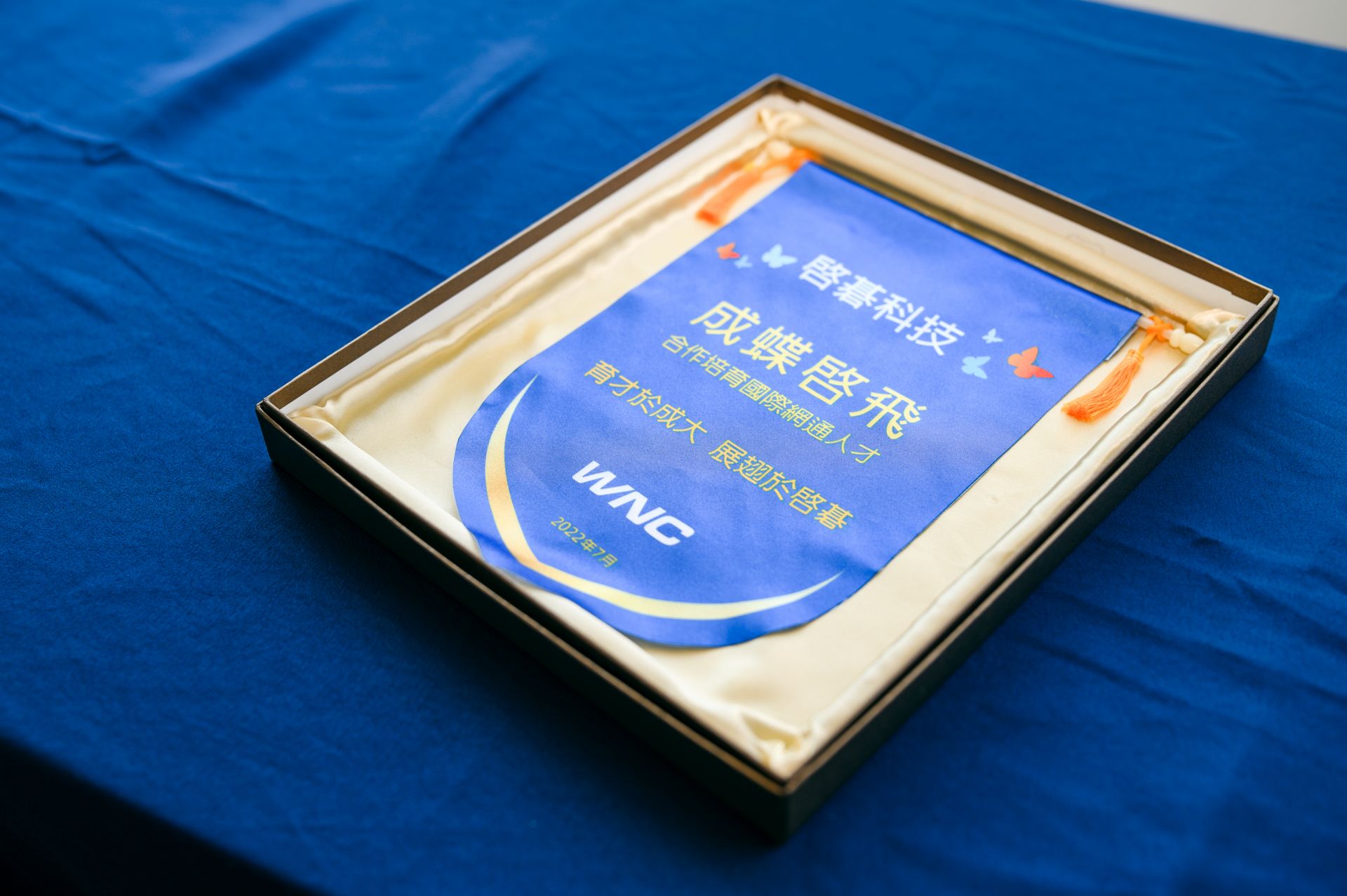 "NCKU-WNC International Talent Cultivation Scholarship Program" will bring win-win situation to both NCKU and WNC