China Steel & NCKU Set Carbon Negative Tech and Hydrogen Metallurgy Study Center : Create New Vision of 2050 Net Zero Emissions
SDG9
China Steel & NCKU Set Carbon Negative Tech and Hydrogen Metallurgy Study Center : Create New Vision of 2050 Net Zero Emissions
China Steel and NCKU Co-found a Carbon Negative and Hydrogen Metallurgy Technology Research Center
Work Together To Create a New Vision of 2050 Net-Zero Carbon Emissions

Facing the global trend of net-zero carbon emission and CBAM, Net-Zero Transition is not only an environmental protection issue, but also an economic issue related to international competitiveness among industries. NCKU uses its abundant academic research and development capacity to cooperate with the industries, trying to achieve the goal of net-zero emissions and enhancing the global competitiveness of Taiwanese industries. On July 19, NCKU signed an MOU with China Steel and launched the operation of the "Carbon Negative and Hydrogen Metallurgy Technology Research Center."By catching up with the global trend, conducting industry-academia cooperation, cultivating talents, and researching and developing technology, the research center is going to raise the Steel industry chain in Taiwan and reach the vision of net-zero emission by 2025,heading to ahigh-value steel factory and green industry.

The signing ceremony of the MOU took place in the general headquarters of China Steel in Kaohsiung. It was signed by Chao Tung, Wong, the Chairman of the Board of China Steel, and Huey Jen, Su, the president of NCKU, and they also gave presents to each other. NCKU gave China Steel a memorable wine for NCKU's 90th anniversary which has the serial number 0719, representing the cooperation milestone between NCKU and China Steel on circular economy; China Steel gave a porcelain print with iron water dumped by a converter factory of a Kaohsiung local art creation brand called 1300, not only portraying the light and heat of steel process, but also symbolizing the splendid result of the long-term cooperation between China Steel and NCKU.


President Su said in her speech, "During the 90 years of NCKU, we have never been absent from Taiwan's innovation and industry development."She said that she and her colleagues were here with gratitude, excitement and pride, and were ready to start a new mission. In 1934, when the first graduates of NCKU came to Kaohsiung for employment, they not only took their first step in the workplace, but also initiated the changes of a critical era in Taiwan. Today, they came to Kaohsiung again, NCKU has already shown its strength to the world by presenting wonderful results in sustainable energy and industrial construction in recent years. As a top university with social responsibility, NCKU has made breakthroughs in the past few years in research on circular economy, alternative energy, energy saving and carbon reduction, and carbon capture and reuse. NCKU hopes to build a new direction of joint research with China Steel in the future, share resources and talents, and create a century-long business together. President Su expressed appreciation to China Steel for trusting NCKU, she hoped that NCKU and China Steel can start from the research center, contribute to Taiwan, be responsible for the world,and conduct a wonderful land.


In his speech, Chao Tung Wong, the Chairman of the Board of China Steel said, "We have a long history of relationship with NCKU, and we are glad to see the historical and lively colors from NCKU in Tainan added to our headquarters building. For the steel industry, it is a tough challenge to reach the carbon neutrality target by 2050. Now, we have cooperated with NCKU to establish the Carbon Negative and Hydrogen Metallurgy Technology Research Center, and we hope to make a breakthrough in the research and development of carbon reduction technology with the help of NCKU's solid R&D capacity and resources. We believe that NCKU will not only assist the cultivation of professional talents, but also accelerate the development of forward-looking technology for net-zero carbon emissions, so that we can move towards sustainable development. We also believe that the cooperation between China Steel and NCKU will definitely achieve the combined effect of 1+1 is greater than 2, so that the spring of the net-zero era will come out from Southern Taiwan.

The Carbon Negative and Hydrogen Metallurgy Technology Research Center is the first co-research center that China Steel co-found with a university in Taiwan. The Center is guided by China Steel's R&D needs, combined with NCKU's forward-looking research capacity, hoping to establish a strategic industry-academia cooperation team to cultivate future talents for the steel industry and to conduct cross-institutional and interdisciplinary research in the field of negative carbon technology, hydrogen energy steelmaking, smart manufacturing, green energy and other smart application-related technologies.

As a long-term partner of China Steel in innovation and technology, NCKU has a forward-looking and solid foundation in the fields of renewable energy, carbon reduction processes in the circular economy, carbon dioxide reuse technology, carbon capture/purification technology, and AIoT technology, as well as the cultivation of pragmatic cross-disciplinary talents. We hope that through the Center's industry-academia collaboration, talent cultivation and technology research, we can shape China Steel and NCKU into an innovative base for cutting-edge knowledge and theories in the fields of green energy and sustainable manufacturing, and that we can cultivate new international leaders for Asia and the world.

China Steel said that the enterprise has already noticed the low carbon trend among the global steel industry. As the leader of the steel industry in Taiwan and a world-class steel plant with an annual production capacity of nearly 10 million metric tons of crude steel, China Steel is facing the issues of climate change and carbon neutrality, and its strategy is to initiate a short-range carbon reduction and medium- and long-term carbon neutral pathway plan. In 2030, the petrochemical industry will cooperate with the petrochemical industry to initiate the "steel and chemical cogeneration" to convert the carbon monoxide (CO) and carbon dioxide (CO2) into chemical products and add scrap steel to the converter, and other four process improvement measures to turn the traditional blast furnace into a low-carbon furnace. Carbon Capture and Storage (CCS) is expected to be implemented in 2050 to capture and store CO2 emissions from low-carbon blast furnaces, while hydrogen metallurgy is expected to be adopted as a new process to meet the global trend of net-zero carbon emissions.


In 2008, China Steel and NCKU jointly launched the "Next Generation Steel and its Green Process and Product Innovation Application Program",starting a new cross-university, cross-discipline research project. It combined the university's R&D technology results with the industry's self-developed application technologies to build a complete application solution, improving the efficiency of domestic R&D and production of high-grade steel, making the steel industry more eco-friendly and enhancing its competitiveness . In 2018, China Steel continued to cooperate with NCKU to launch the second phase of the industry-academia alliance, and then build the material side into the electric vehicle subsystem, helping the domestic industry to enter the international electric vehicle supply chain and build a cluster of high value-added industries. This will help the domestic steel industry break new ground and enhance its international competitiveness.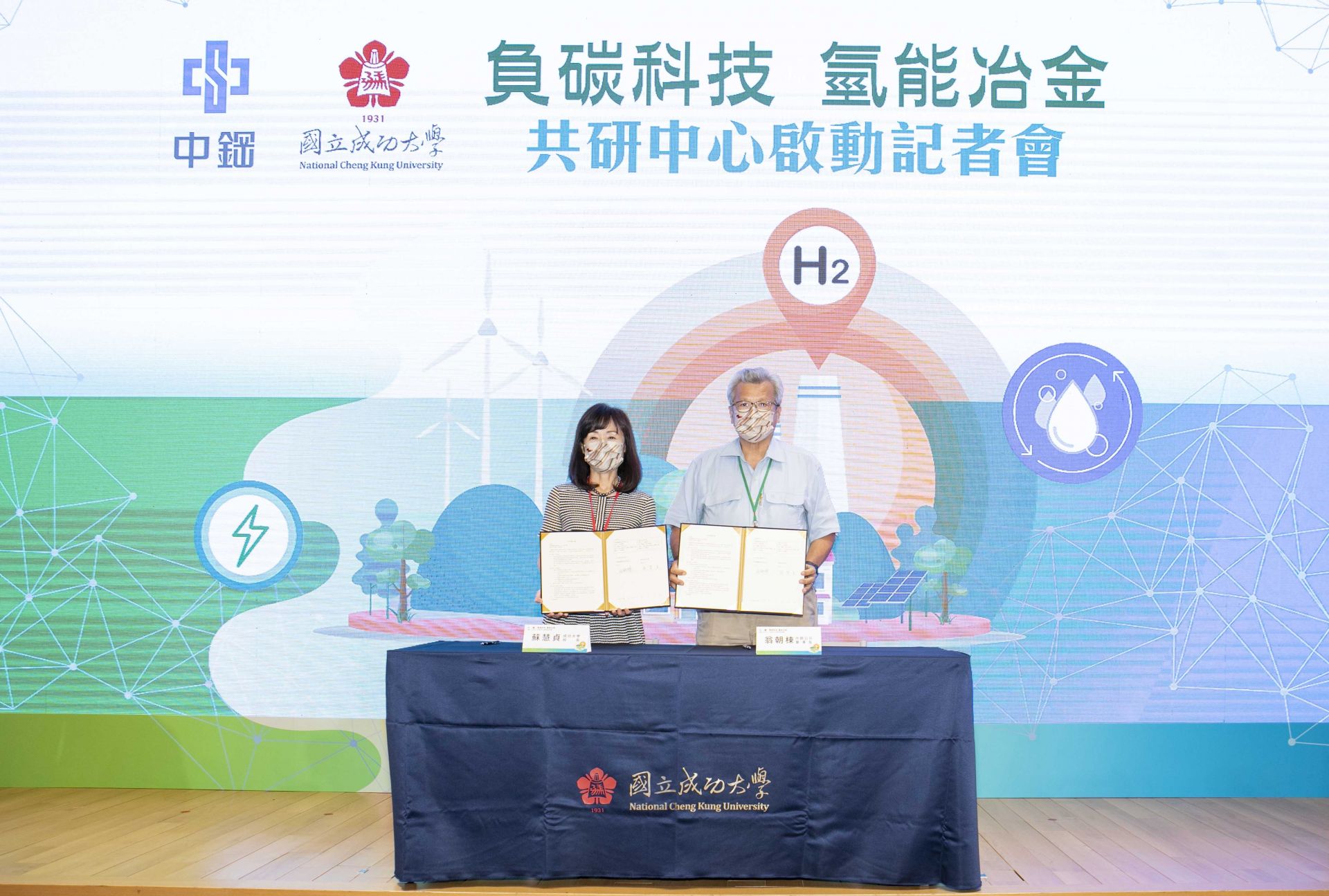 NCKU and China Steel signed MOU on July 19, launching the Carbon Negative and Hydrogen Metallurgy Technology Research Center.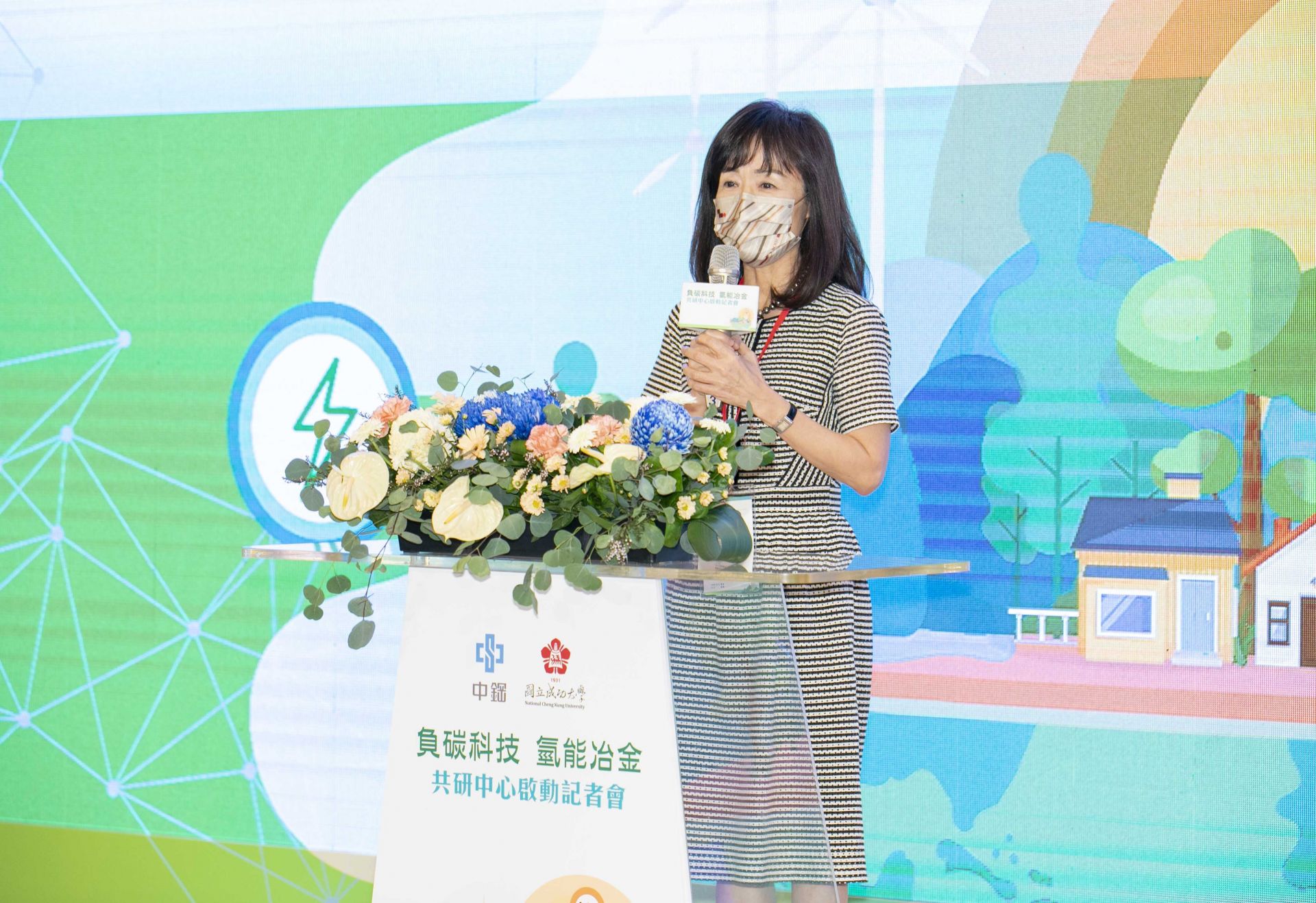 President Su said that this center will contribute to Taiwan and be responsible to the world.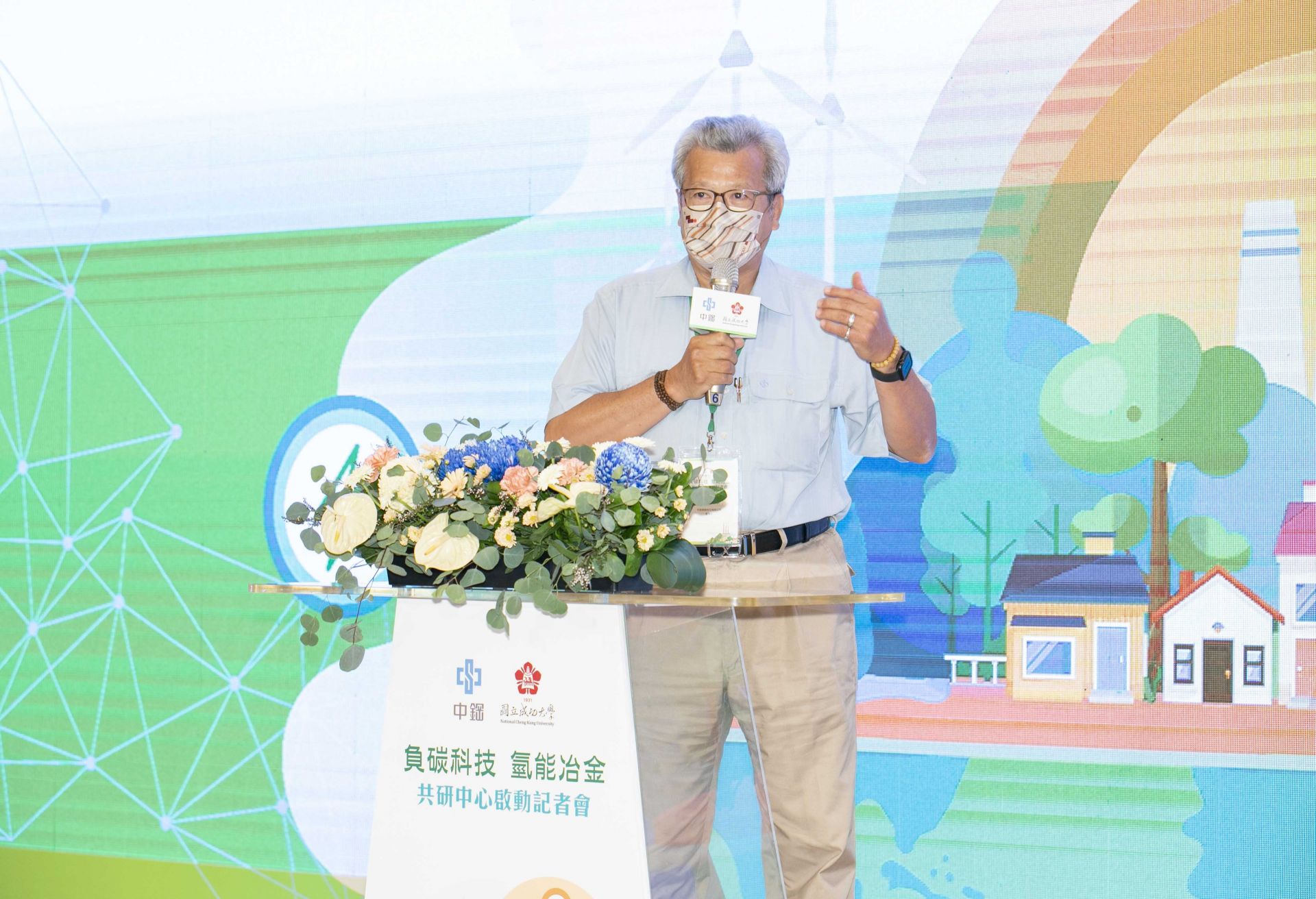 Chao-Tung Wong, the Chairman of the Board of CSC said that as the cooperation with NCKU, he is in the hope of the breakthrough on CSC's carbon reduction technology.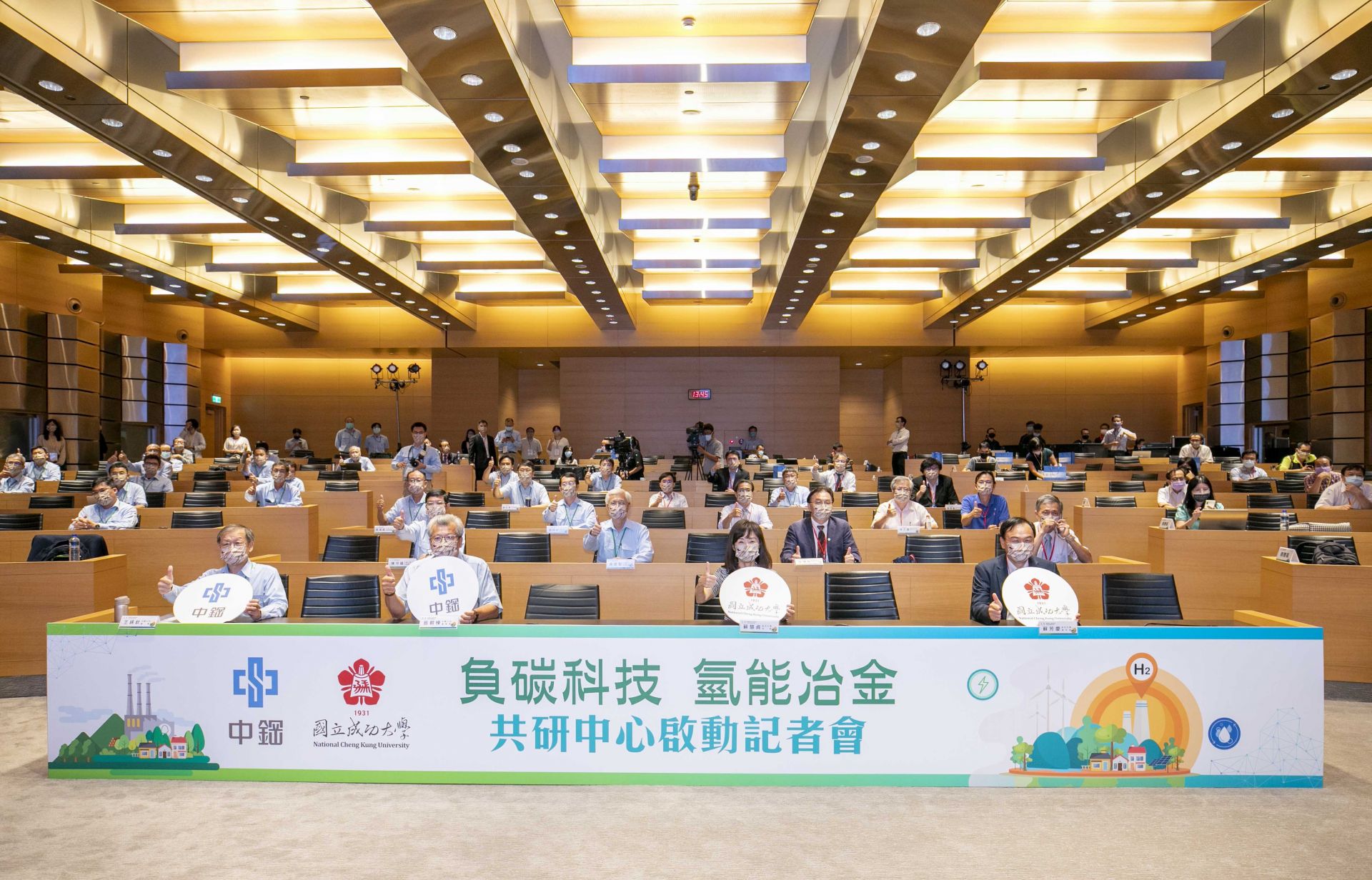 Hydrogen Metallurgy Technology Research Center is the first co-research center that China Steel co-found with a university in Taiwan.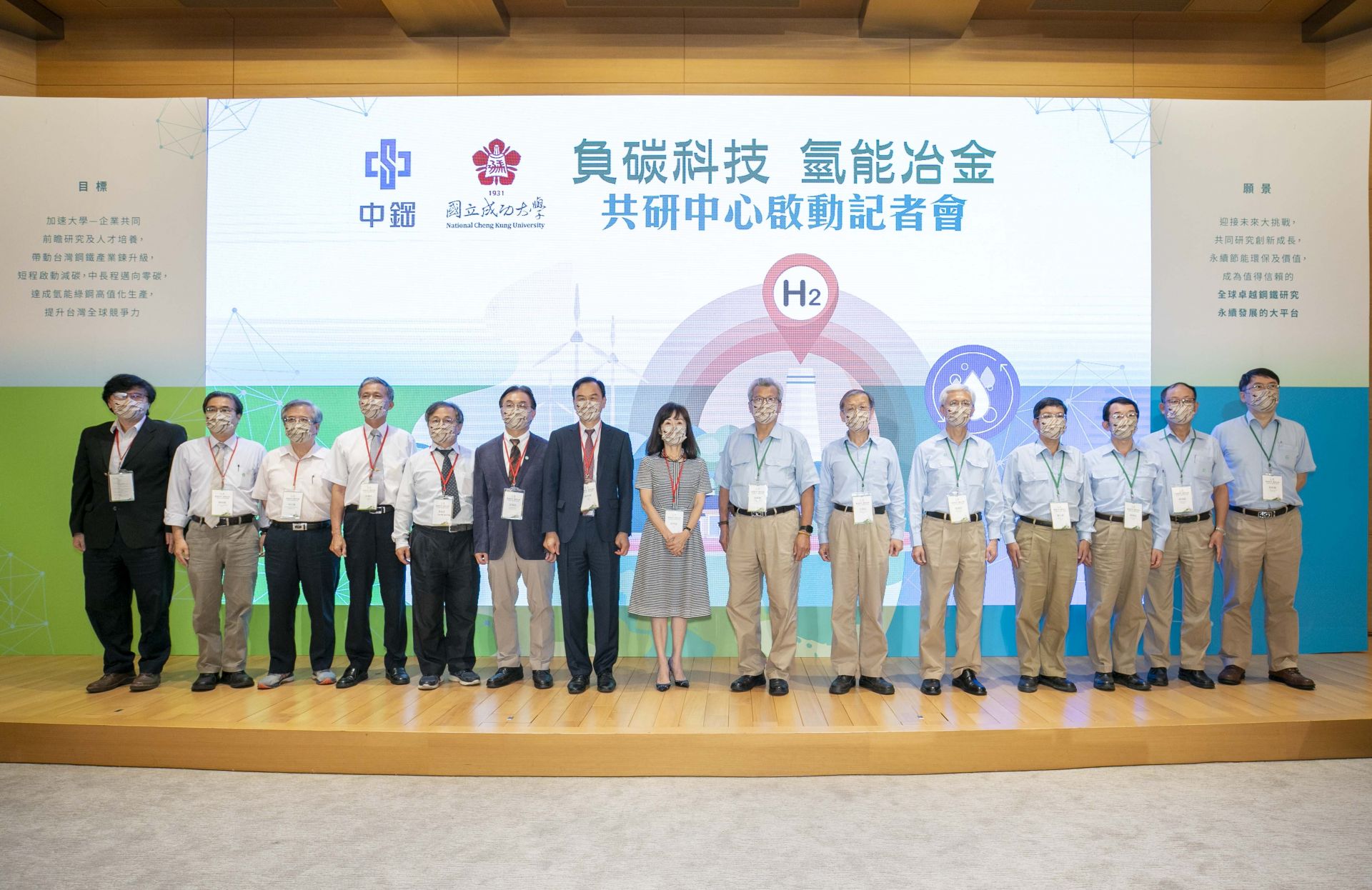 NCKU hopes to shape China Steel and NCKU into an innovative base for cutting-edge knowledge and theories in the fields of green energy.