Urging for Non-packed Fruits & VEG in Supermarkets:Prof. Hsin-Tien Lin Promotes Living Sustainability from Scientific Aspect
SDG12
Urging for Non-packed Fruits & VEG in Supermarkets:Prof. Hsin-Tien Lin Promotes Living Sustainability from Scientific Aspect
Written by Hsu Tsu-Yueh. Image credit to News Center.

"Sustainability is a lifestyle." According to research done by Assistant Professor Hsin-Tien Lin of National Cheng Kung University, reducing plastic packaging in vegetables in supermarkets would bring a significant effect to waste reduction. Everyone can contribute to helping protect the environment by making choices that has less environment impact in their everyday life, she said.

"A company has goals, and we have the method." The Dept. of Environmental Engineering Assistant Professor believes that being eco-friendly is more than chanting slogans or merely refusing plastic product and doing recycle. From the engineering science point of view, when making practical strategies on reducing plastic, it is important to understand how the different plastics such as PET, PE, and PP are used, how much they are used, where they are used, and why they are used, in order to figure out the most effect way to reduce usage. Systematic scientific view and large-scale thinking and research can point towards the direction of practical planning for reducing plastic use. For example, the milk carton uses a large amount of plastic in order to preserve the milk during transportation. One possible approach to reducing plastic use on the milk carton would be a lighter packaging design.

Stating scientific fact and facilitating cross-field communication to call for attention on plastic reduction and sustainability

With a background in mechanical engineering, Hsin-Tien Lin experts in environmental topics such as circular economy, sustainable energy, transportation, plastic reduction and carbon reduction, carbon emission analysis, life-cycle assessment, substance flow analysis, and sustainable science. On Earth Day, the research team disclosed the results of a joint research with Greenpeace Taiwan on plastic reduction in retail packaging. The results pointed out that 1.8 billion items of products of ten categories sold in Taiwan supermarkets generated 15 thousand tons of plastic waste each year. After meticulous scientific research and analysis, the team urges supermarkets in Taiwan to sell fruits and vegetables packaging-free, which would be beneficial both in terms of environmental protection and business management. Their statement has drawn attention from many.


This research topic is close to life and combines research methods used in both engineering science and social sciences. The plastic reduction in retail packaging research was carried out for one year and was published in the international journal Waste Management. Starting from surveying the current status of packaging, the team comprehensively analyzed the amount and material of packaging, sale amount, as well as the plastic reduction scale for each reduction method, in order to identify the product with most potential of package reduction. Furthermore, this would help designing different strategies targeting different products. In addition, the team designed a scientific tool that allows retailers to quickly analyze their potential of package reduction and carbon reduction, which has received positive feedback from the users in the industry.

Circular packaging, packaging-free product, reusable containers or rental containers are a growing trend in Europe. According to the statistics, if companies reuse 20% of single-use plastic packaging, they could create opportunities worth up to hundreds of billions of US dollars. Hsin-Tien Lin pointed out that the research team would conduct their second-year research expanding from the results they found in the first year, focusing on exploring the potential and feasibility for selling packaging-free products in Taiwan.

The diverse attempts towards a sustainable lifestyle

The research on plastic packaging reduction in retail is the first project Hsin-Tien Lin has led the team to accomplish. In addition to using scientific methods to support practical solutions for a sustainable environment, she endeavors to explore more aspects in leading a sustainable lifestyle.

For example, she incorporated the concept of circular design in the required courses on mechanics of materials for the Dept. of Environmental Engineering, guiding students to come up with new durable products that can be made from waste and would attract consumers. On Christmas, the lab held a 'trash' gift exchange in the spirit of resource circulation. "One man's trash is another man's treasure." The lab members were encouraged to exchange things they own but are not using at the moment.

In 2021 May when Taiwan was under level three COVID-19 alert, Hsin-Tien Lin began recording a series of Podcast and YouTube episodes named "Sustainable Life & Home" to talk about daily life related to sustainability. With strong enthusiasm in teaching and research on sustainability, she produced shows covering the topics of "How do plastic packaging waste pile up?" "How to be eco-friendly when using menstrual products?" "Is there a right answer to energy transition?" and "What is the UN COP26 about?" Hsin-Tien Lin aims to inform listeners about scientific knowledge on being eco-friendly and sustainable through light-hearted talks, breaking myths on what is eco-friendly, and incorporating the concept of sustainability into everyday life.

The sustainability spectrum: moving everything in daily life a bit closer towards the eco-friendly direction

In addition to producing Podcast and YouTube shows, Hsin-Tien Lin continues to promote the idea of waste reduction and sustainable lifestyle through college courses, community talks, social media, and daily life.

Despite her efforts in raising awareness of sustainability and focus on resource recycling, Hsin-Tien Lin takes on 'Buddha-like mindset' regarding being eco-friendly. She believes that being eco-friendly can be any small action in life and need not be something grand. Simply by realizing that any action taken in one's daily life can impact the environment, one would be able to make conscious choices that helps protect the environment.

To Hsin-Tien Lin, being eco-friendly is not an all-or-none goal, instead, there are degrees to it, like a specturm. "Every action and choice we make in our daily life falls somewhere along the spectrum. What we should do is not to criticize the less eco-friendly actions, but to consider ways for everyone and for every action to move a little bit closer towards the more eco-friendly direction."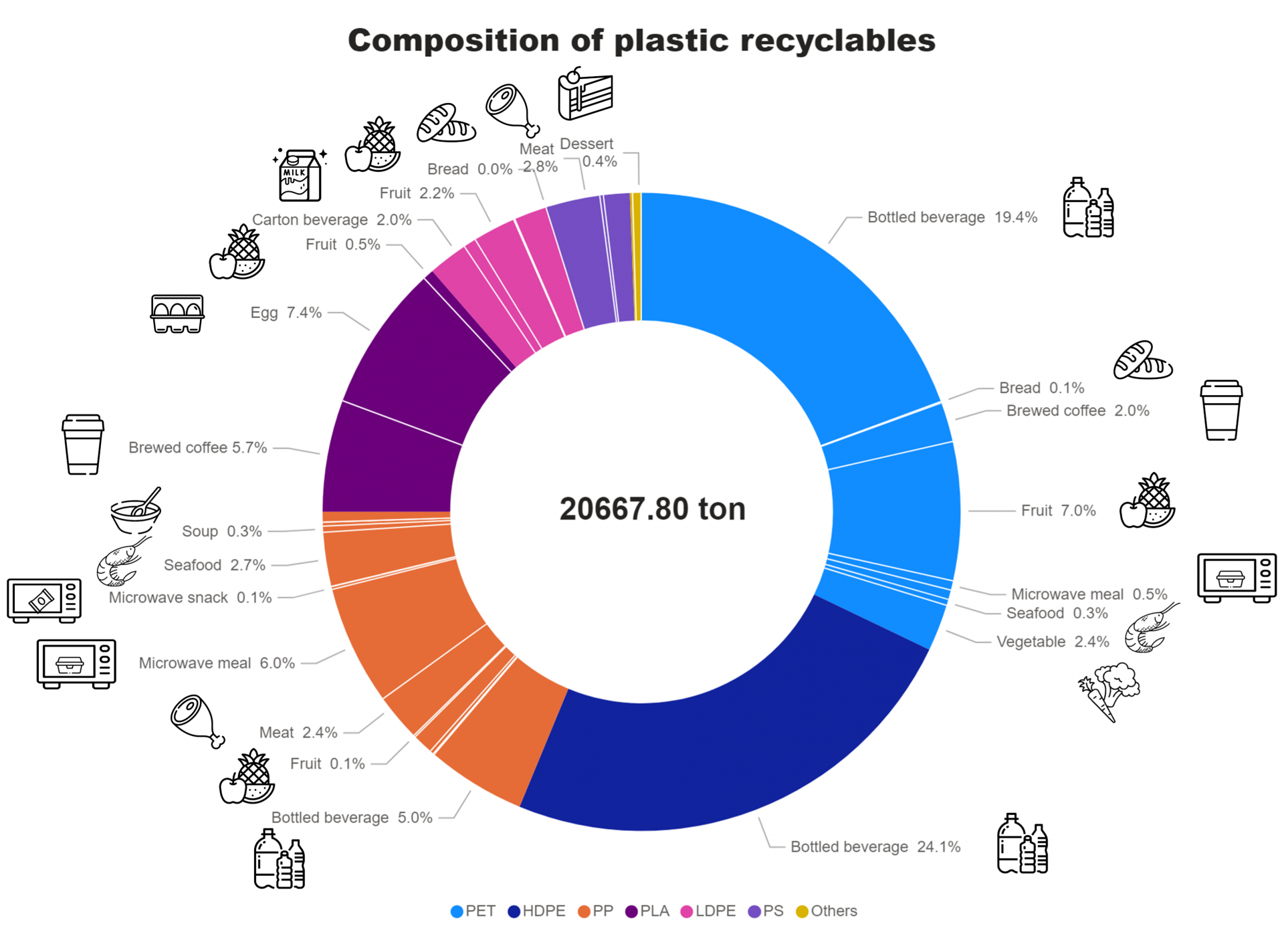 NCKU Environmental Engineering Assistant Professor Hsin-Tien Lin calls for cross-field communication about plastic reduction and sustainability, backed by scientific facts.
Her research on plastic reduction in retail packaging was published in the international journal Waste Management.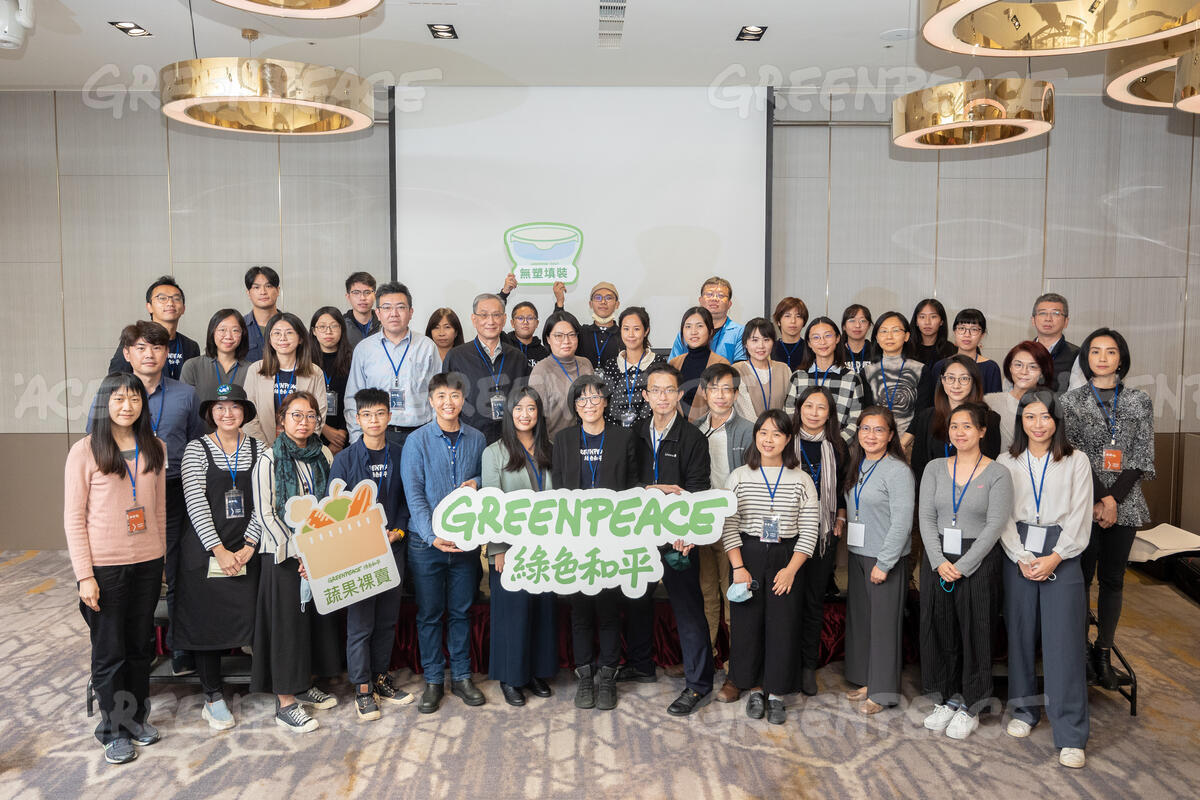 Hsin-Tien Lin and Greenpeace held a workshop guiding retailers to explore the feasibility of selling packaging-free fruits and vegetables. (Image credit: Greenpeace)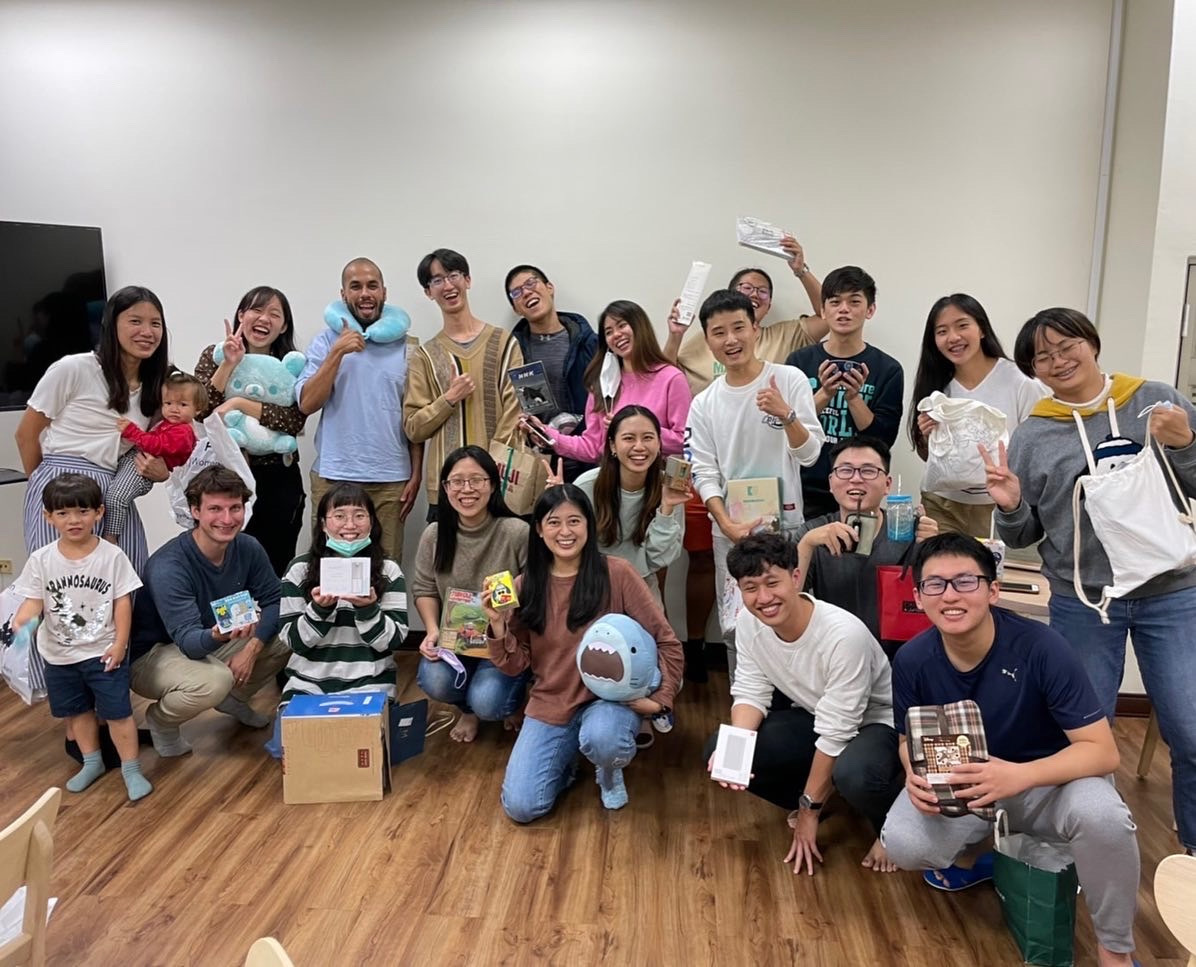 Hsin-Tien Lin lab held a 'trash' gift exchange for Christmas in the spirit of resource circulation.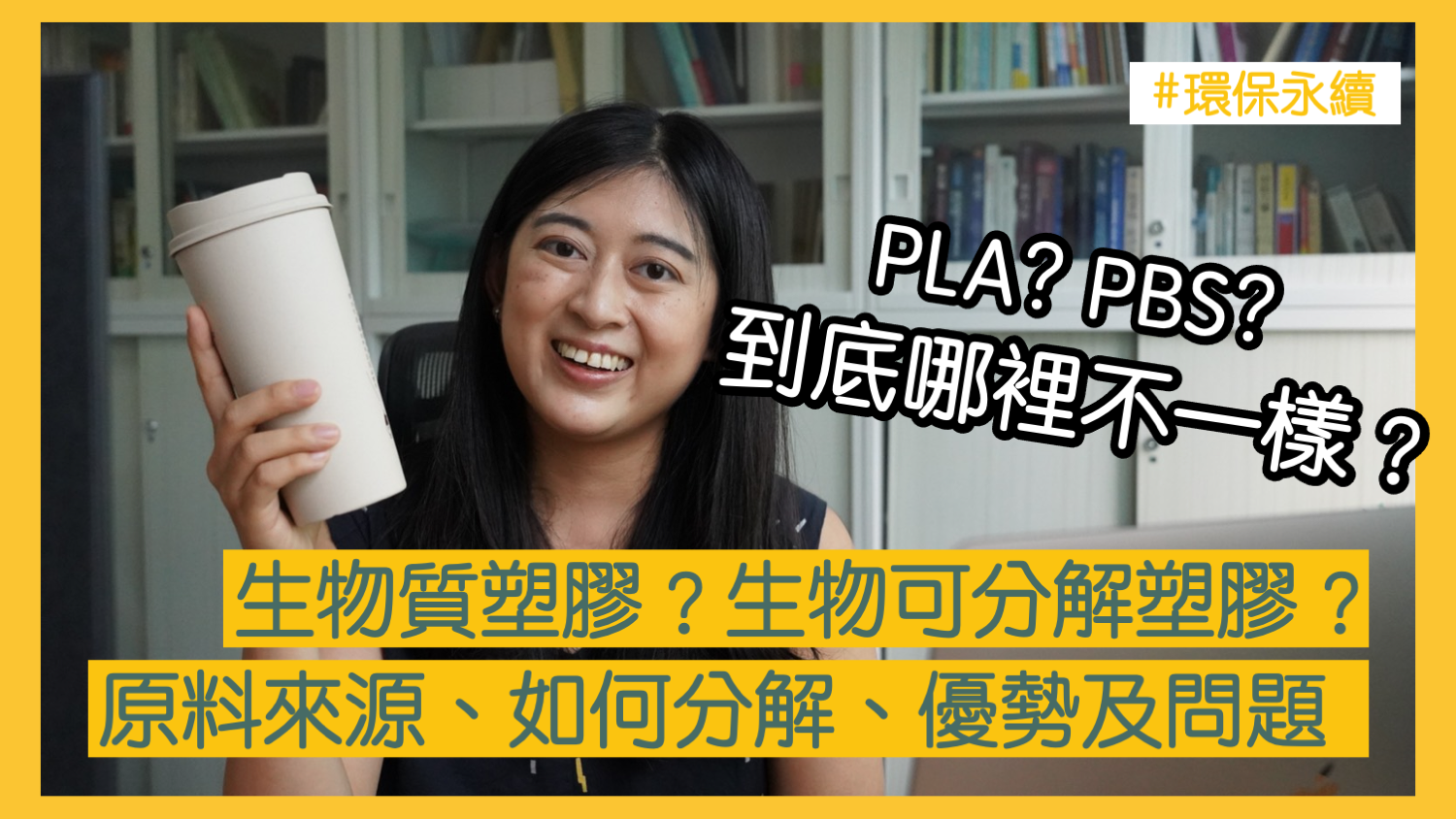 Hsin-Tien Lin records YouTube videos to promote sustainability.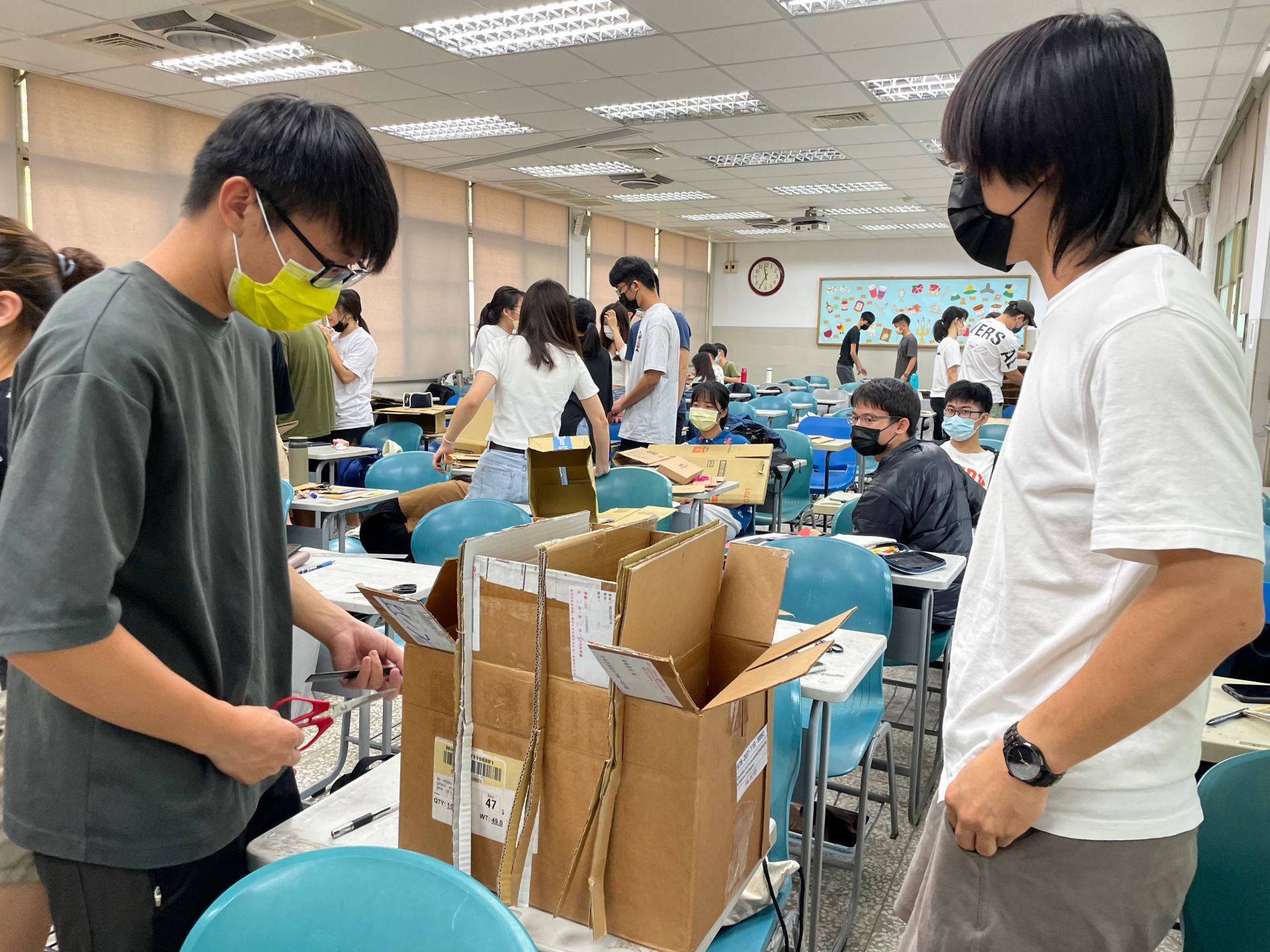 Hsin-Tien Lin incorporated the concept of circular design in the required courses on mechanics of materials for the Dept. of Environmental Engineering, having students try making new products using cardboard boxes.