Written by & Image credit to Department of Nursing, NCKU.

An innovative "OralUp" APP based on the detection of facial expression with AI image recognition and augmented reality (AR) was co-developed by a multi-disciplinary team from the Department of Nursing, National Cheng Kung University Hospital (NCKUH), the Department of Nursing and the Department of Biomedical Engineering, National Cheng Kung University (NCKU). The OralUp team also applied this oral muscle training program to the middle-aged and older hospitalized patients. The "OralUp" APP provides specialized exercises for lips, cheeks, and tongue, oral-diadochokinesis, shoulder & neck relief, and sublingual glands massage methods.

In the beginning of program development started from May 2022, the team members created an interactive eBook to let patients could self-screen the risk of oral frailty and recommended proper oral exercise for improving oral frailty. However, when they applied eBook for middle-aged and older hospitalized patients, they found that it could not understand whether people exercised properly. Therefore, the team members updated their eBook to an VR guided oral exercise APP. The team has done a clinical trial and found that if hospitalized patients with oral frailty who conducted oral exercises 2-3 times a day, could enhance their pressure of the tongue, swallowing, and lips in an average of 5-7 hospitalized days. The OralUp team entered the 2022 TMU-BME Creative Competition on 22nd Oct 2022 and eventually won a silver medal in the innovative group.

Because of the gradual aging of the global population structure and the shortage of medical manpower. The objective of the BME Creative Competition is to improve patients' care and life quality and to reduce medical costs through innovative applications. This year, the BME Creative Competition explicitly demands that the team should apply engineering principles to product development to solve clinical problems realistically. This awarded work's success lies in a well-integrated approach throughout various stages: inception of ideas, planning a series of effective oral muscle exercises, AI facial recognition, clinical trials, and augmented reality in clinical usage. The Oral Up team is delighted to win the silver medal.

The inception and clinical trial of "OralUp" was designed by Assistant Professor Yen-Chin Chen of the Department of Nursing, NCKUH and NCKU, and a group of students: Yi-Wen Wu and Tzu-Chun Chen. The co-executors were Tzu-Ting Liao and Dr. Yu-Fen Yen of the Department of Stomatology, NCKUH. The engineering design and development was led by Associate Professor Che-Wei Lin and assistant Diana Uul of the Department Biomedical Engineering. Special thanks to the Department of Biomedical Engineering. The Oral Up team also wanted to express our sincerest gratitude to the NCKU-Precision Health Education Center for its subsidy, "Without their full support, this innovative APP cannot become reality and benefit the middle-aged and older people with oral frailty."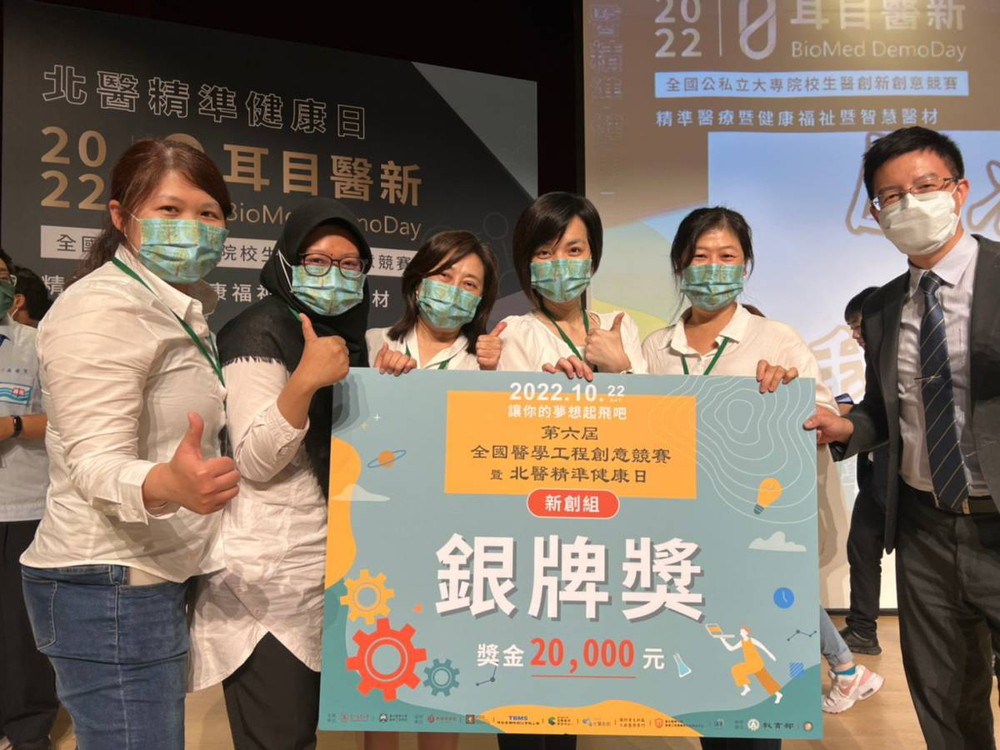 The OralUp team Won a Silver Medal in the 2022 TMU-BME Creative Competition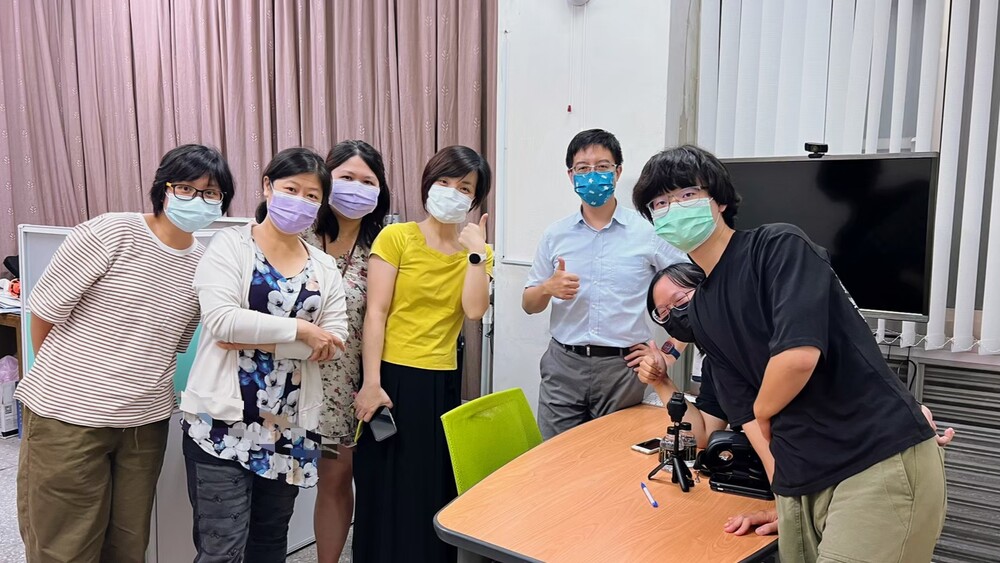 An innovative "OralUp" APP was co-developed by a multi-disciplinary team from NCKU and NCKUH