15th NCKU Bike Festival Integrates Virtual and Real Resources, Satisfying All Kinds of Curiosity from Admission to Employment
SDG4
15th NCKU Bike Festival Integrates Virtual and Real Resources, Satisfying All Kinds of Curiosity from Admission to Employment
15th NCKU Bike Festival Integrates Virtual and Real Resources, Satisfying All Kinds of Curiosity from Admission to Employment
The 15th Ncku Bike Festival was lively and staged under the clear sky. Huey-Jen Su, President of National Cheng Kung University, Presidents of National Tainan First Senior High School, and Taipei Municipal Song-Shan Senior High School, Dean of National Cheng Kung University Ju-Ming Wang, and Dean of Students Li-Chuan Lin entered the arena on a bicycle. President Huey-Jen Su encouraged students, no matter which department or field they choose to enter, to do their best after choosing, and they will definitely find their best selves in the process.

Two students from Taipei Municipal Nanhu Senior High School in Taipei talked about their impressions of NCKU. Lan thought that "the score is very high and it is difficult to take the test", and shared that the Department of Environmental Engineering is her first choice. Learn about the differences in departments and how to prepare for interviews at this cycling festival. Guo, a fresh graduate of National Feng-Hsin Senior High School, targeted the Department of Chinese Literature, hoping to learn how to prepare for interviews at the Cycling Festival and enter the ideal department.
This year's Chengdu University Bicycle Festival Science Expo will focus on physical activities and combine online resources, such as the Gather Town virtual booth, live broadcast of stage activities, historical stories, the university's daily online exhibition website, mock interviews integrating online resources, and live education forums, etc. All teachers, students and parents who cannot be present in person can also participate.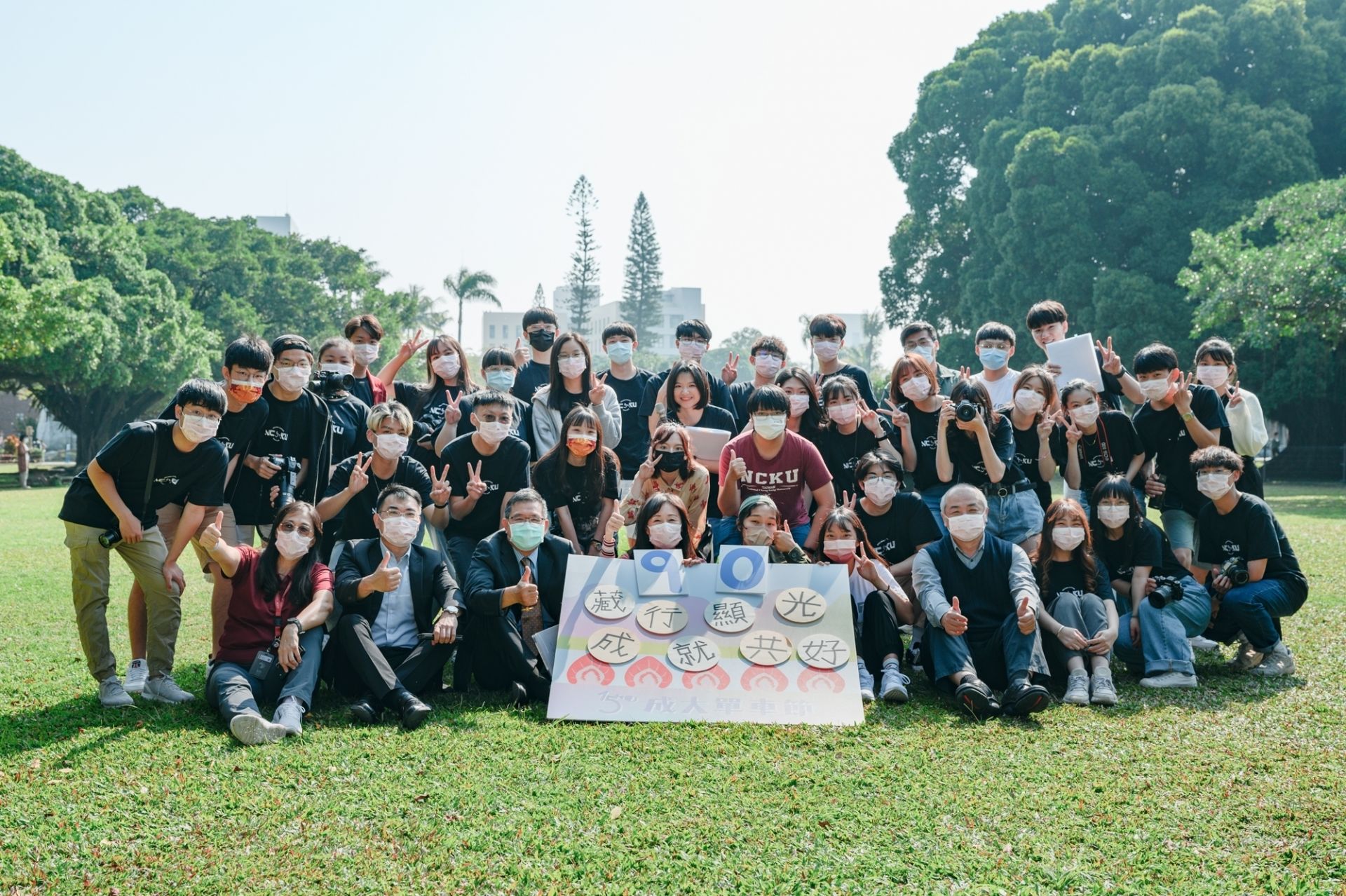 Distinguished guests and students taking photo on Banyan Garden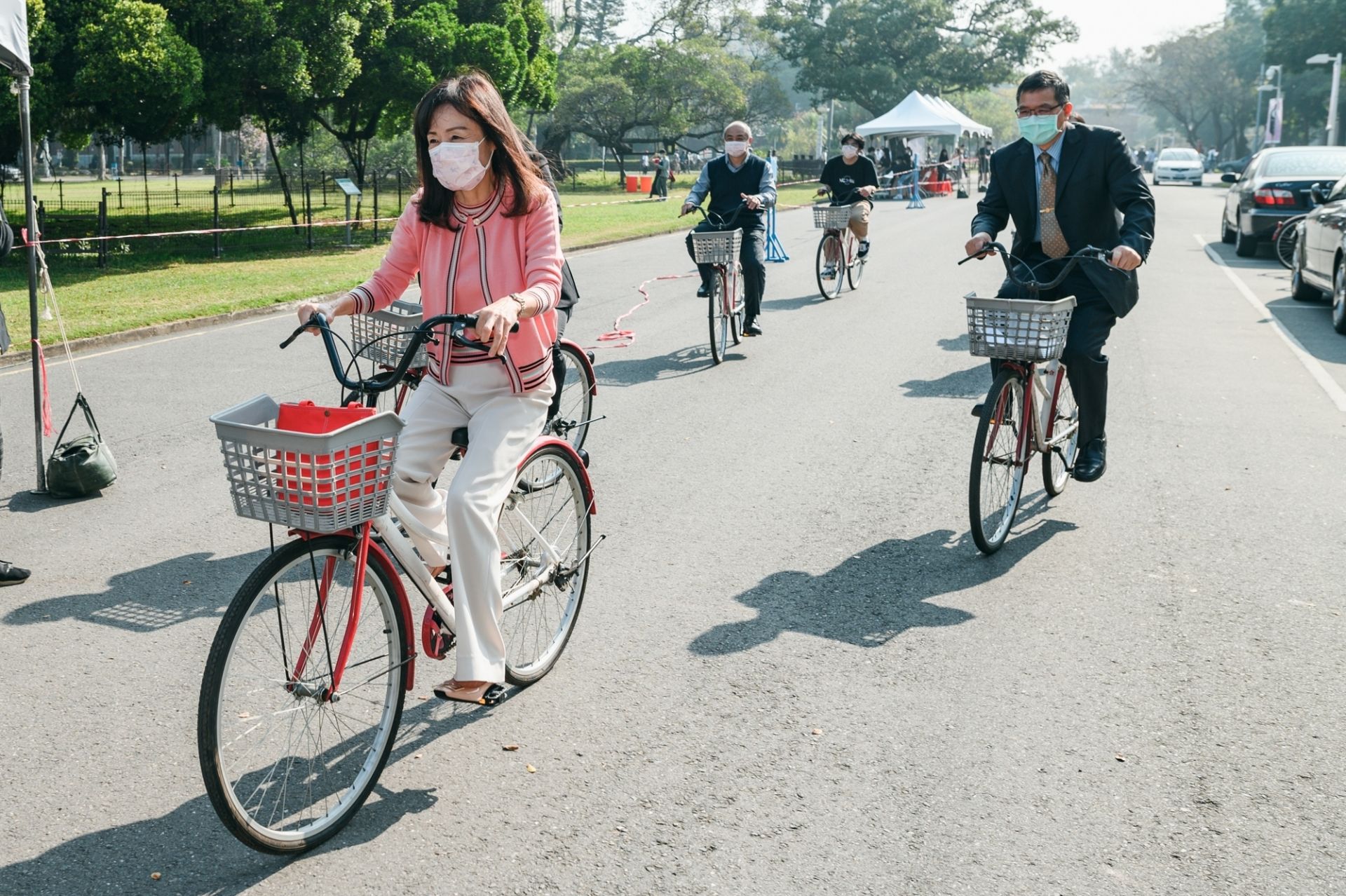 President Su leading other distinguished guests into the venue by bicycle.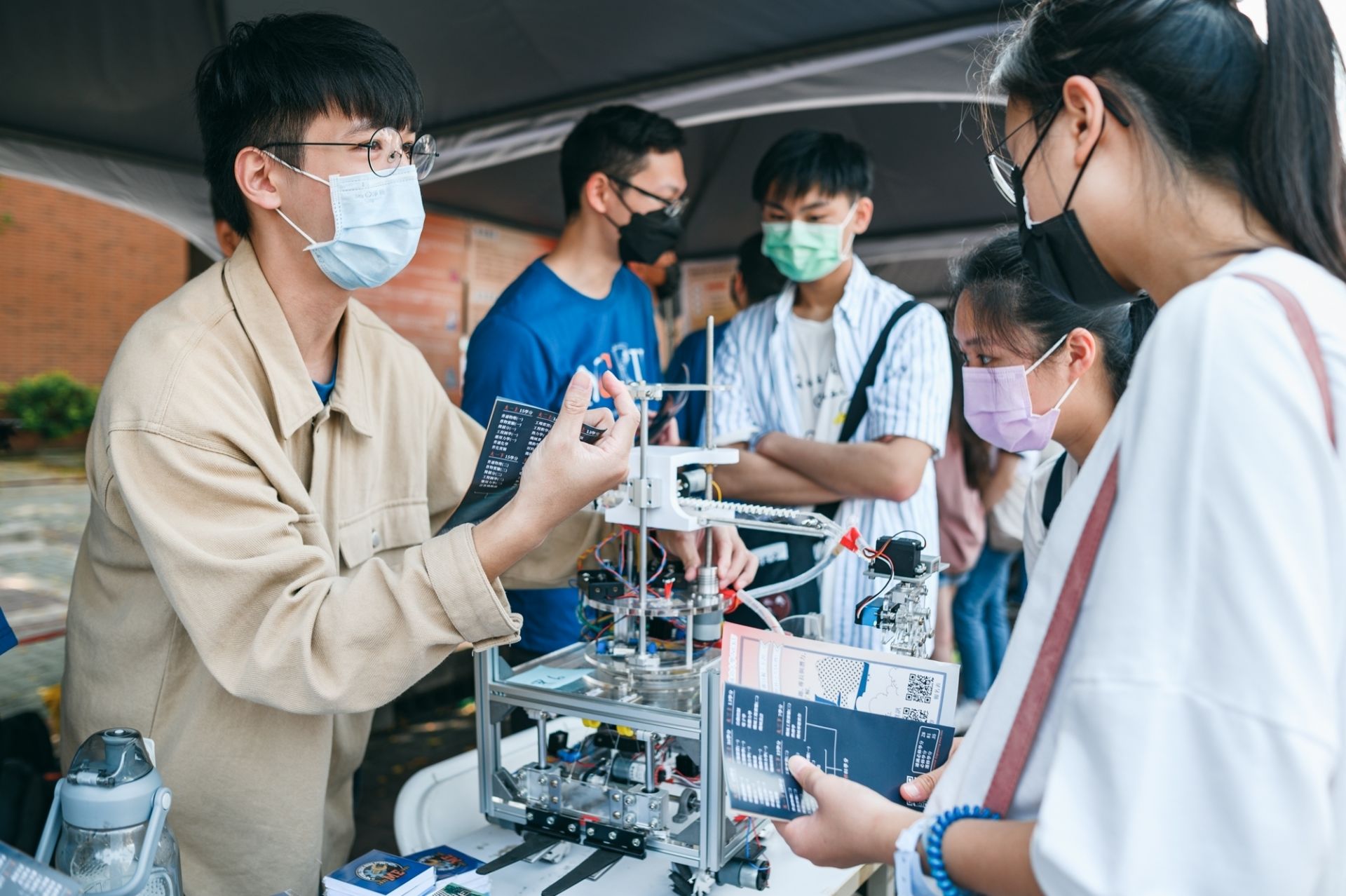 Seniors sharing their experiences with high school students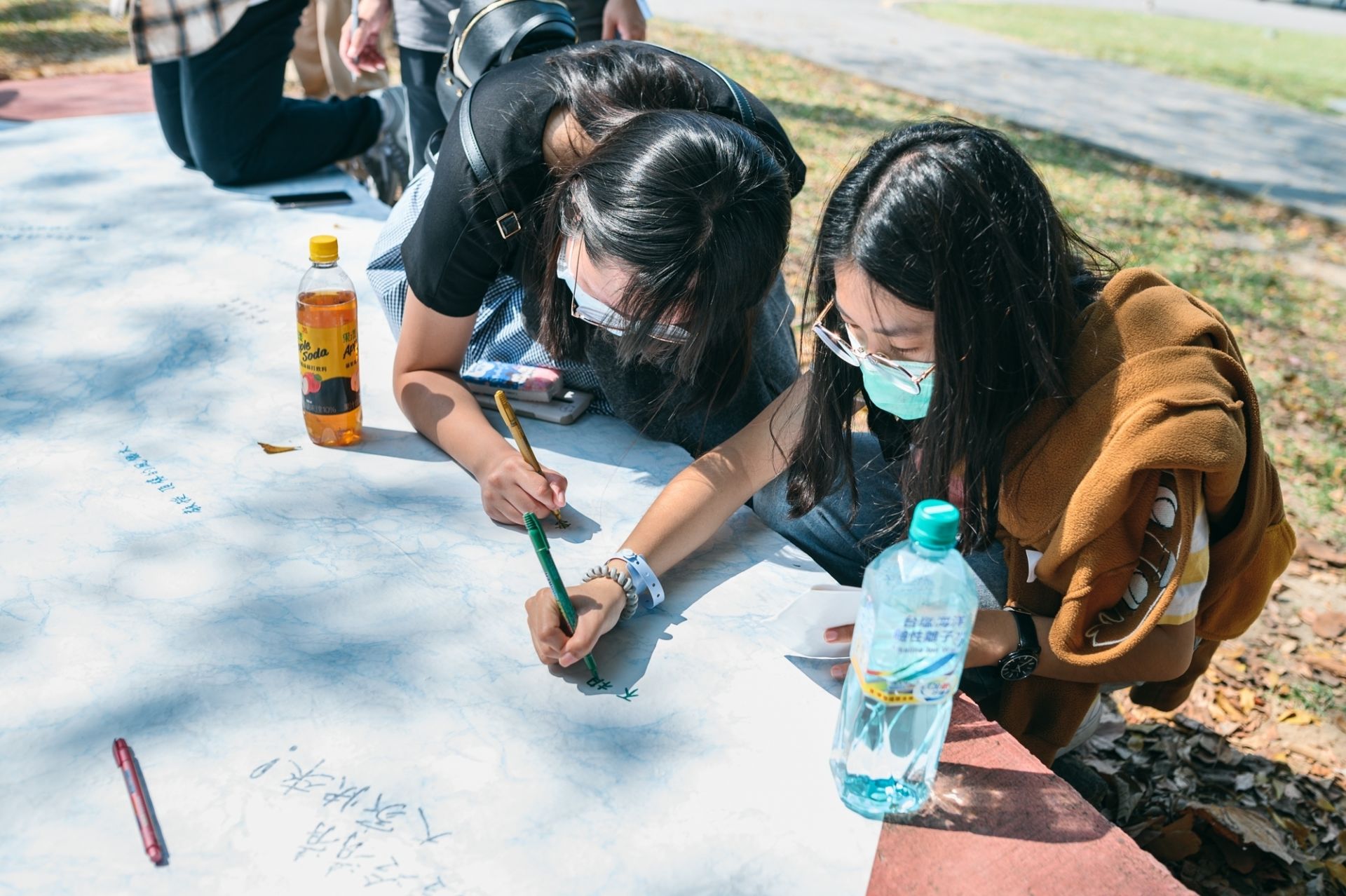 There are message board outside NCKU's Historical Museum for participants to write down their feelings and wishes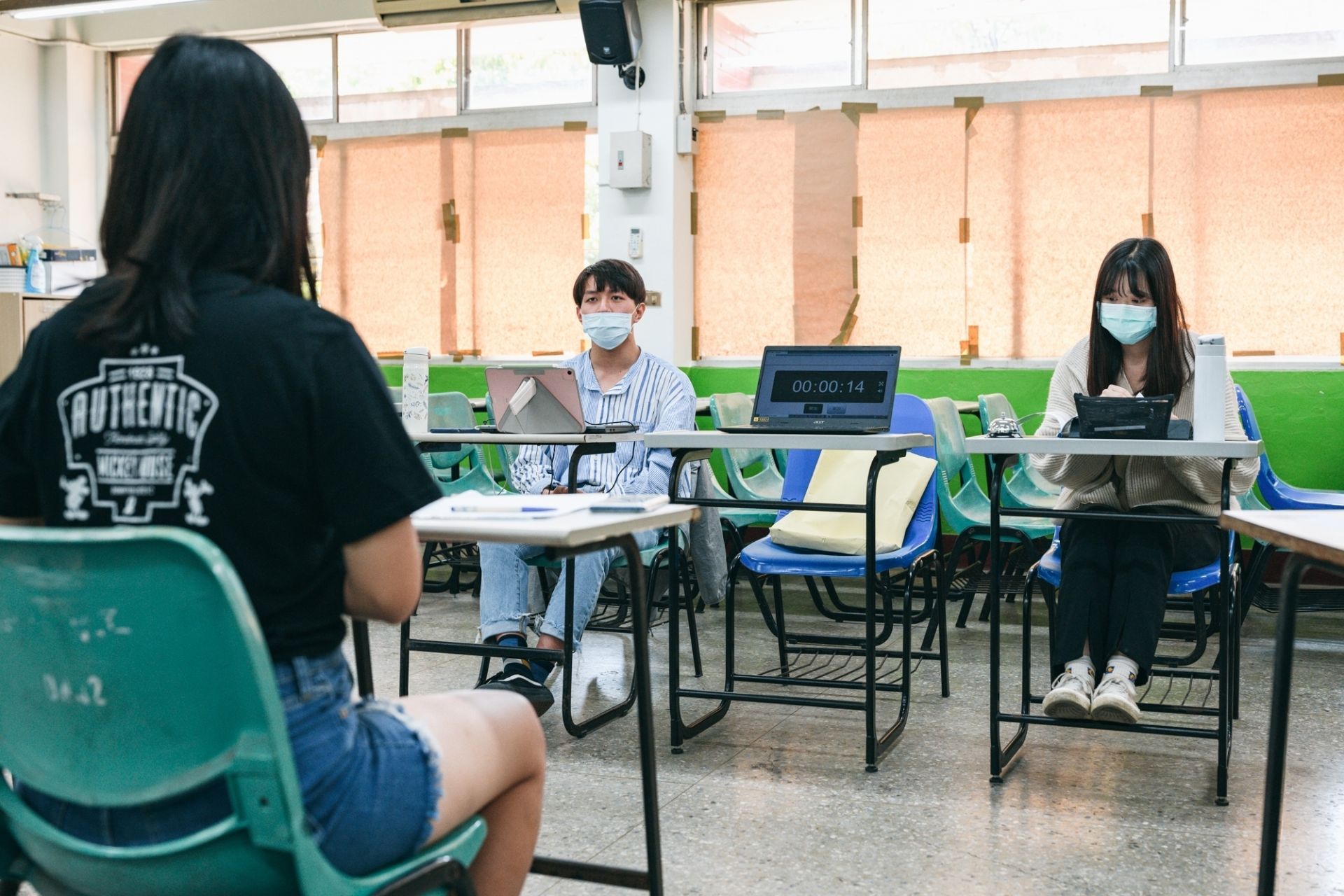 Mock interviews on the Kuang-Fu campus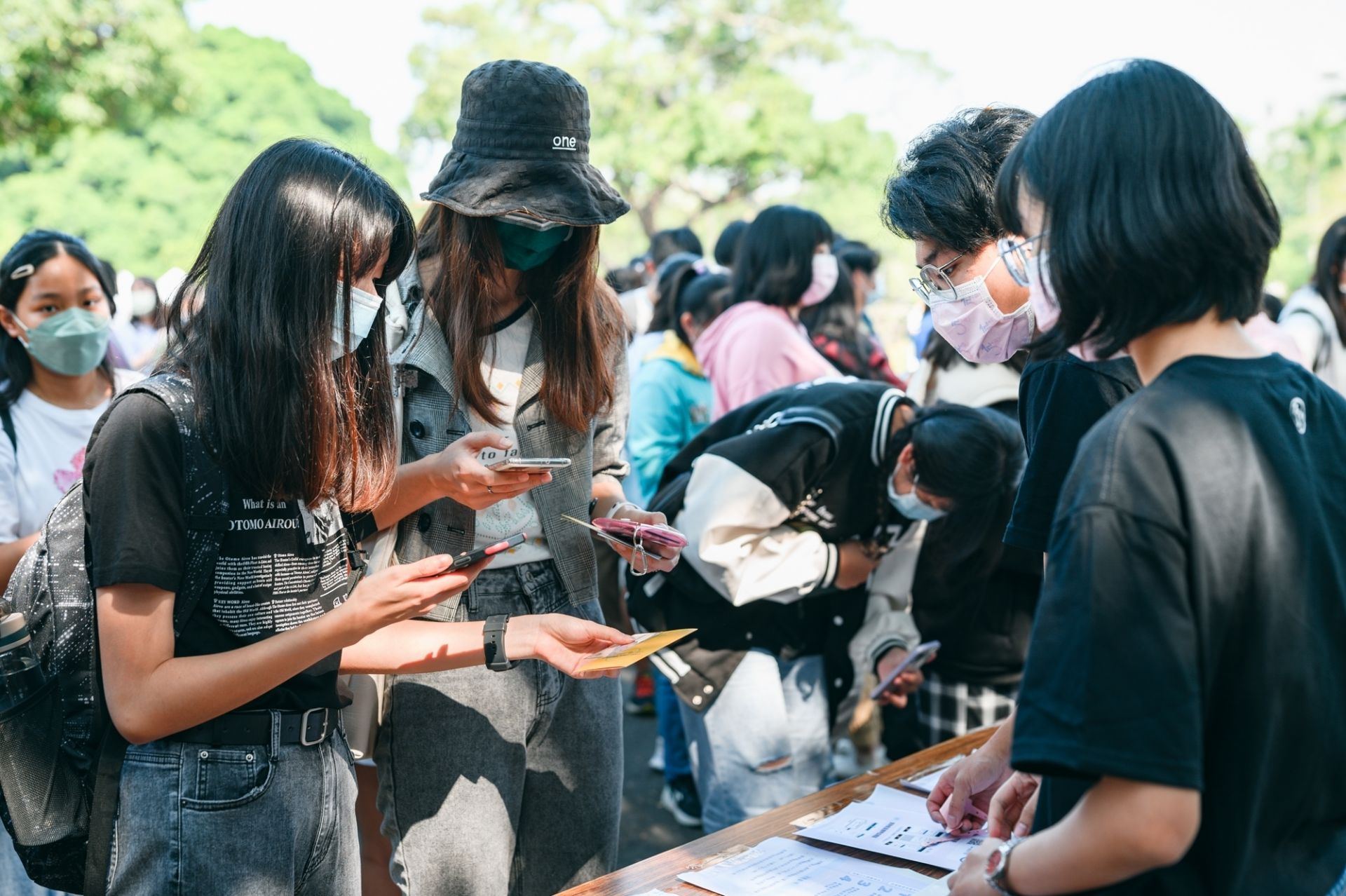 Before entering the venue, participants took out their cell phones and COVID-19 Vaccination Record card to implement the epidemic prevention regulations.