NCKU Wins The Most Award for a Single School: Winning Two Top Prize and Two Model Prize of 2022 Global Views USR Award
SDG4
NCKU Wins The Most Award for a Single School: Winning Two Top Prize and Two Model Prize of 2022 Global Views USR Award
The winner list of 2022 Global Views USR Award was recently announced, NCKU won two top prizes and two model prizes, setting the record for winning the most awards for a single school since this award was established three years ago. NCKU won the top prize in the ''Comprehensive Performance,General Group'' and the ''International Sharing Group'' ; the model prize in the "Local Inclusion Group" and the "Talent Learning Group'', being the top among all the universities who have participated in the selection.
The award ceremony for the 2022 Global Views USR Award was held in the building of Global Views on April 13. This year, the awards were divided into two main categories, comprehensive performance and outstanding programming. There were 154 participants and at the end of 24 rewards, the awarding rate had only reached 15.6%.
NCKU has long been promoting USR, taking USR as its mission, for the purpose of responding to the green university wave. This year, NCKU established four aspects, which were school affairs governance, green campus, teaching research, and local participation. Due to its hard work, it stood out in the USR award selection and won the top prize.
President Su of NCKU gave a speech after receiving the top prize in the "Comprehensive Performance,General Group". She said that universities define themselves by producing talents, and see impacts from external inspection. She also appreciated the judges for giving NCKU this award. She said, " This award recognizes the daily operation of NCKU and believes in our effort for environmental sustainability, encourages our participation from local to global, and even supports our fulfillment of innovative knowledge and education."
President Su also said, " I am very proud to work with 1800 teachers, 2200 staff, 20000 Taiwanese students, 2000 foreign students, and 5600 medical personnel in the NCKU hospital over the years." She and all her cooperative partners shared the same values, undertook innovative missions, and chose to invest time and energy in a simple way, and she appreciated them for supporting her every choice. She also showed her appreciation for the award for enabling universities with responsibility to encounter Taiwanese society. NCKU also wants to thank all higher education institutions for letting us see good role models.
President Su further indicated that NCKU is getting toward its centennial, and needs to persist and create more opportunities in the post-epidemic era. NCKU's knowledge, culture and technology invention must care about the needs of the vulnerable on the basis of ethics and apply to the development of society. We should "Achieve Securely and Prosper Mutually", work hard with our partners and become the power believed by the world.
NCKU department of Nursing has won the top prize with the project "Cultivation of International Nursing Talents", reflecting the USR spirit of NCKU for taking the initiative to respond to society and world issues. NCKU department of Nursing has offered International Master and Ph.D degrees since 2012.In addition to cultivating high-level nursing talent, it also integrates special healthcare issues and needs in Southeast Asian Countries. So far, it has already cultivated over 80 graduates, and most of them became essential officials or served as public health education and leadership planners after returning to their countries. NCKU department of Nursing also established the Asian and Pacific Alliance for Nursing Education (APANE) in 2019, taking international responsibility on a nursing basis. It designed courses according to the local needs of each country, cultivated international nursing talents, and created social impact through these talents. Nai-Ying Ko, the director of NCKU department of Nursing said in her speech, " I think that nursing is the spirit of medical care. I appreciate the organizer for seeing the value of nursing." She mentioned that this award assembled many people's effort throughout the past ten years. Investing in nursing equals investing in health, by doing so, we can make a better future.
NCKU Institute of Education cooperated with the Institute of Gerontology and won the model prize of Local Inclusion Group, the vice president of NCKU received the award as representative. It is estimated that the elderly population is going to exceed 20% by 2026 and become a super-aged society. NCKU's USR project developed a micro community with local communities, regarding population aging as a phenomenon of society change, constructing a social structure that enables interaction and support between an elderly and non-elderly. What's more, making the scope of activities for elders no longer limited to their living neighborhood, finding the social positioning and value of senior citizens through social practice. Yuh-Neu Chen indicated in her speech that the team of NCKU hoped to create an impact not only on local but also on cities during the process of creating economic capacity among elderly, and connect city and rural areas with the transport convenience of four-rail joint structure in Guantian.
NCKU's College of Science won the model prize in theTalent Learning Group with "Trilogy of Slashie ", and the Dean, Shu-Hui Chen, received the award as representative. The first series is '' Science Education for All'', the second one is "High School Critical Thinking and Philosophy Education" and "High School AP Course'', and the third one is "University Interdisciplinary Modularization Course" This project was supported from elementary school to university, creating a co-learning platform for knowledge and talent mobility, strengthening students ability when facing intellectual speculation and hands-on problems. Shu-Hui Chen indicated that this project is in its 6th year of implementation, with more than 50 interdisciplinary modular courses offered each year and more than 7,000 participants from 58 universities across Taiwan. The purpose of the course is to create a system for the rapid flow of scientific knowledge and scientific talent, and lower and remove barriers of knowledge mobility. We are grateful for the generous support of the NCKU and its alumni, who have given the College of Science the opportunity to contribute to the community.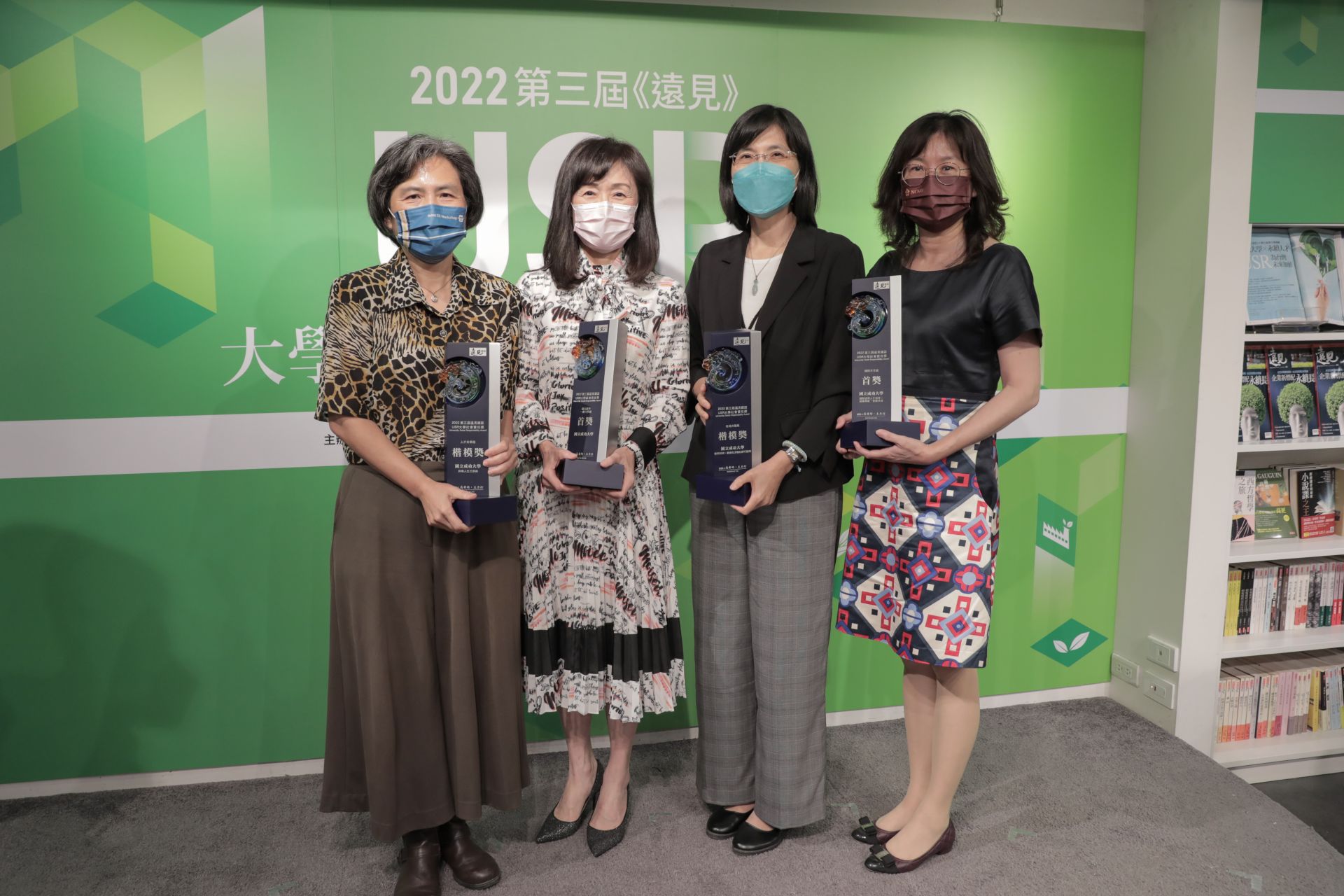 NCKU Won Two Top Prize and Two Model Prize of 2022 Global Views USR Award
Make the Record for Winning the Most Awards for a Single School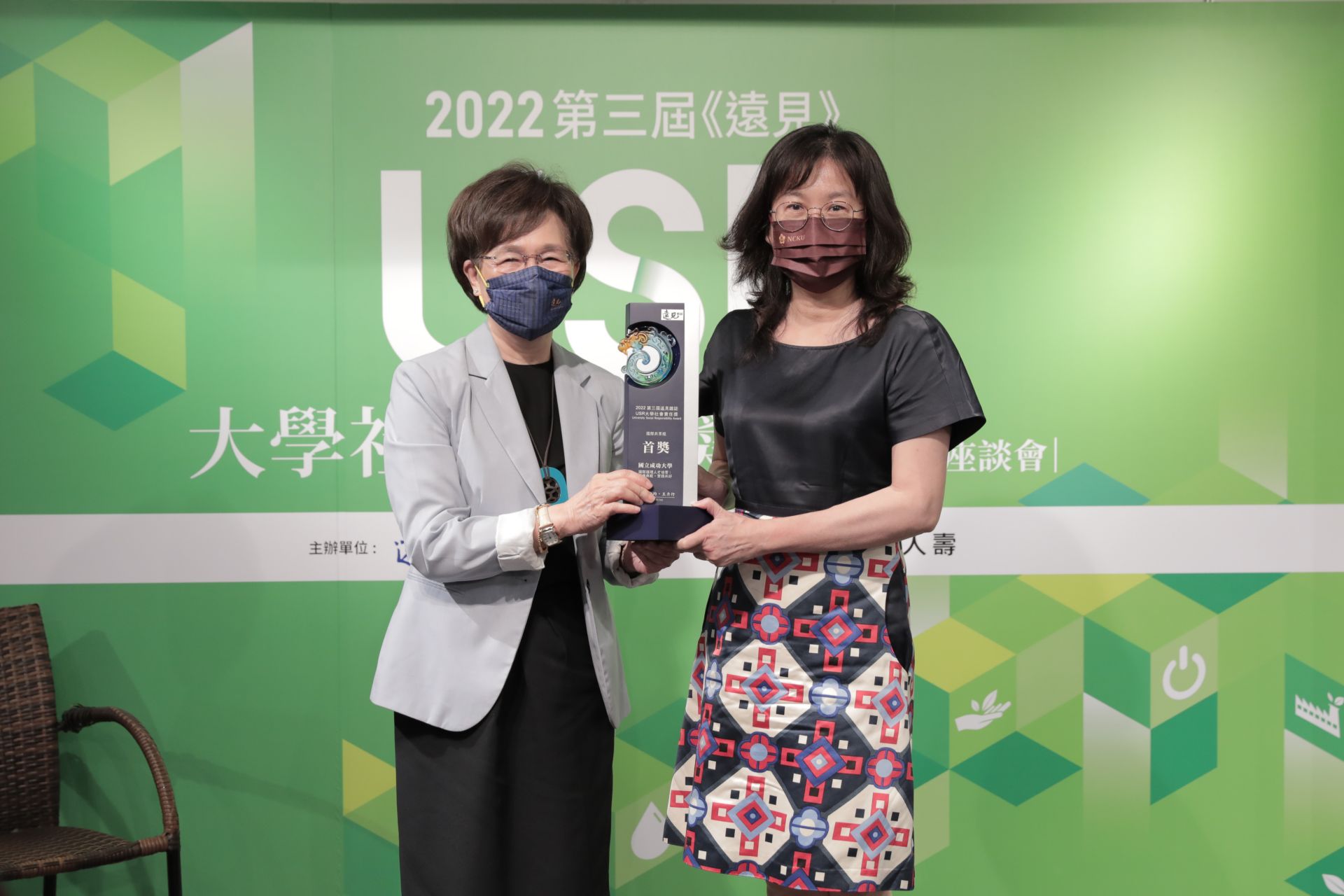 NCKU Won Two Top Prize and Two Model Prize of 2022 Global Views USR Award
Make the Record for Winning the Most Awards for a Single School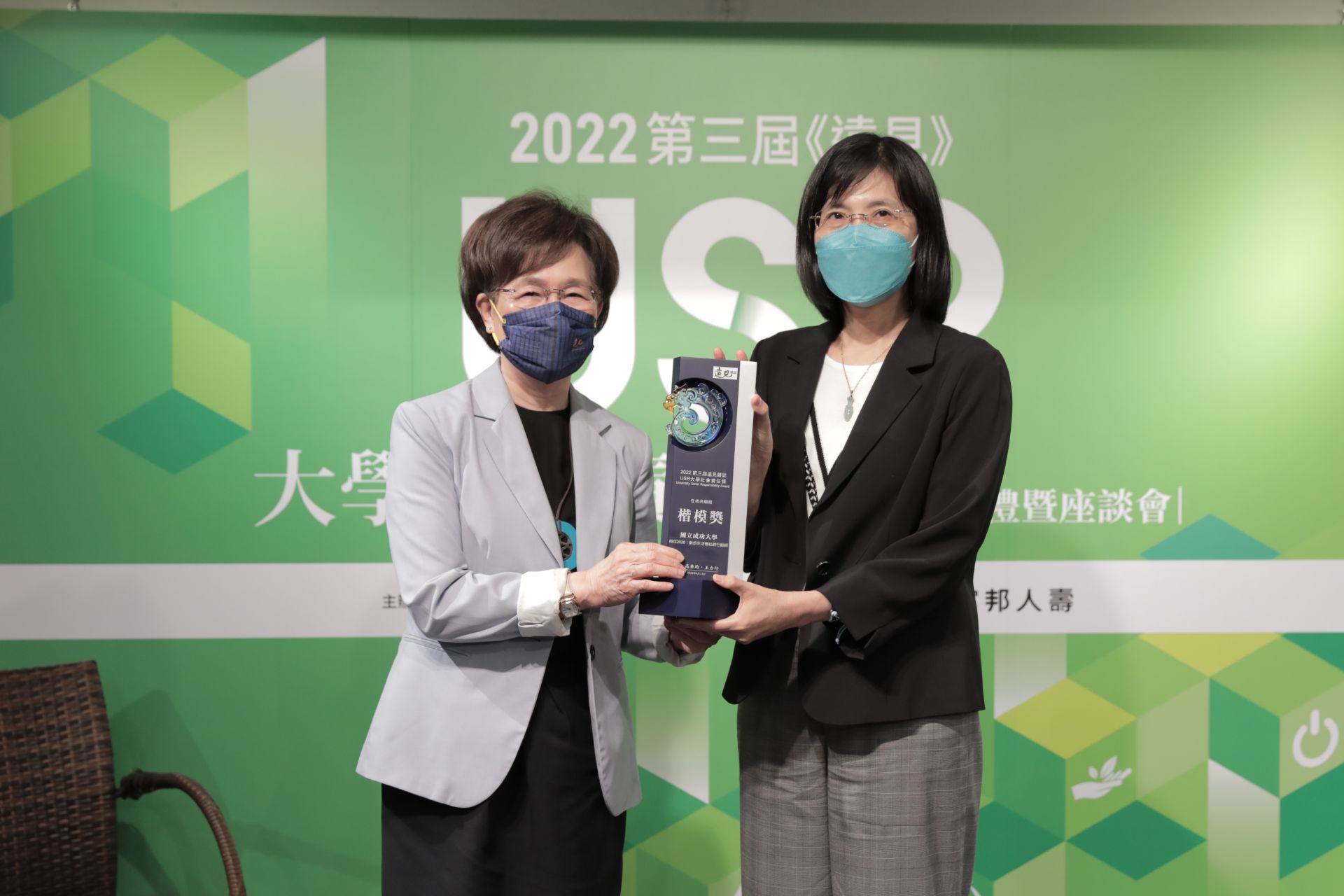 NCKU Won Two Top Prize and Two Model Prize of 2022 Global Views USR Award
Make the Record for Winning the Most Awards for a Single School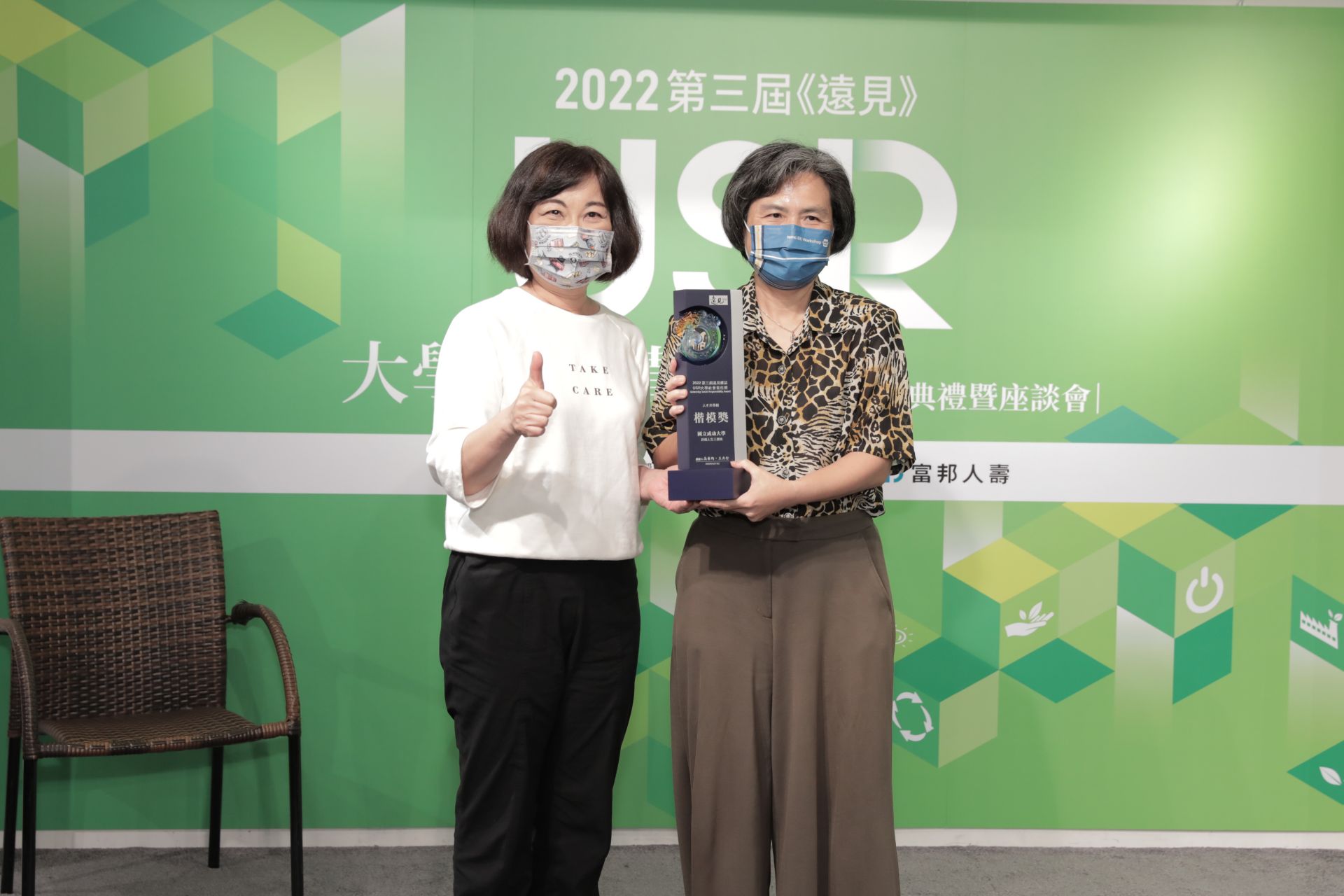 NCKU Won Two Top Prize and Two Model Prize of 2022 Global Views USR Award
Make the Record for Winning the Most Awards for a Single School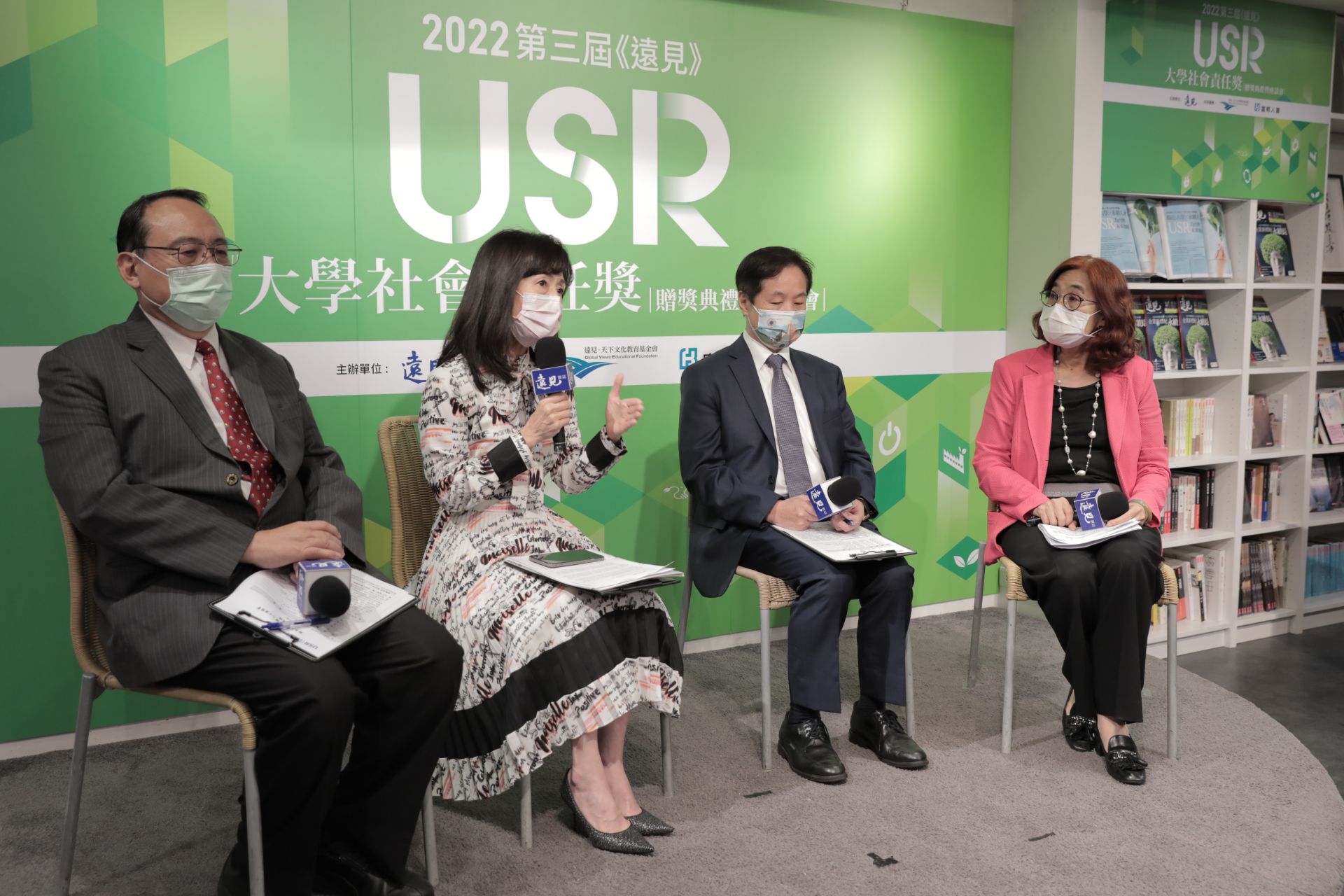 Huey-Jen Su, President of National Cheng Kung University (2nd from left), had a dialogue with other presidents