《AI Is Not the Same as Imagined ?!》 Come to Tainan Art Museum for Exhibition and Feel the Charm of AI on the Weekend
SDG4
《AI Is Not the Same as Imagined ?!》 Come to Tainan Art Museum for Exhibition and Feel the Charm of AI on the Weekend
In order to let more people learn about AI knowledge, NCKU held an exhibition called《AI Is Not the Same as Imagined ?!》at Tainan Art Museum on Aug. 13 and 14, inviting teachers and students from more than 10 schools,including Taipei First Girls High School, Affiliated Senior High School of National Taiwan Normal University, Tainan Municipal He Shun Junior High School,etc, to display the charm of AI integrating in daily life and curriculum through interactive games and cartoons, and to actively promote related science knowledge to the general public. The purpose of this exhibition was to let the visitors be easily exposed to AI-related issues, and hoping more young students will be interested in AI, and then join the ranks of learning AI.

Pao-Choo Chung,the program host of Artificial Intelligence Talent Cultivation Program,AITC, and also the Dean of Miin Wu School of Computing said that if you asked one who hasn't learned about AI, "What is AI?"most of them would answer " robots, computers that have human intelligence." In addition, to most people's impression, AI is a kind of knowledge that needs a high level of knowledge to understand, and people may regard it as a technology that is difficult for a general person to understand. Therefore, the opening of AITC is to cooperate with the national technology policy, from the foundation of national education to the cultivation of technical and application talents in higher education. The project includes courses in AI technology and Application Fields, AI competition and annotation data collection, and AI promotion education in primary and secondary schools, committed to building a complete environment of AI talent cultivation.

"This weekend, we made Tainan Art Museum different! We combined the art field with a technology exhibition and displayed the charm of Artificial Intelligence." Dean Chung indicated that our daily life is filled with AI, no matter traffic, entertainment, medical care or education. Through this exhibition, we hope to break through people's imagination of AI, and display the technology and application of AI in life. Moreover, holding a science exhibition at Tainan Art Museum, a place filled with humanism and art atmosphere, is able to get closer to the public, and encourage more public, teachers, and students to come to the exhibition and learn AI through it.

Ms.Deng, the Section Chief of Ministry of Education, Department of Information and Technology Education said that AI has been globally regarded as one of the keys to the future smart transformation of national society and business, which will deeply influence the future development of human society. To greet the era of AI and fulfill the demand for student learning and industry development, the Ministry of Education keeps promoting the cultivation of AI talent, enabling each education level to engage in AI learning. This activity also cooperated with Taiwan Women e-Press to hold AI Women's Workshop, inviting Yi-Ling Weng, the CEO of Artificial Intelligence Foundation, and Ms. Hong, the chief editor of AI Women's Workshop,etc. to share their experiences and also to share their concerns about the gender dilemma caused by AI and the well-being of women and the general public, so that participants can inspire themselves to become gender-aware AI techies.

"Tainan is a cultural ancient city and a technology morden city. The exhibition presented the integration of humanism and technology, and displayed the special charm of technology- ancient city." According to chief secretary Yang of the Bureau of Education, Tainan City Government, many schools that were selected for great performance this semester were invited to the activity today. The purpose was to push teachers from elementary and junior high which had great results on AI education to participate in the activity. To do so, they can not only exchange experiences but also show their appreciation to NCKU for cultivating seeded teachers, and also cultivate more excellent technology talent for Taiwan.

President Lin of Taoyuan Municipal Happy Elementary School said that the era of AI society is coming. His school started to use smart software to conduct bilingual teaching, demonstrating the power of information courses and English Village. Today, he brought the bilingual AI interactive robot that he used at school, through making the robot as the bridge to connect AI with the real world, increase students' learning motivation, and let more students learn about the application range of AI.

Teacher Su, who brought students from Taoyuan to the exhibition said that it is interesting to integrate AI learning intodaily courses, which she had never thought of. She also said that her school wants to start planning related courses from the next semester because she knew that Tainan Municipal He Shun Junior High School started to develop AI courses 3 years ago. They integrate "auto pilot" and "AI Tic-Tac-Toe'' into the course, enabling students to understand what "AI learning" and "machine learning" are by playing games. She exchanged contact information with the teachers and hoped to discuss teaching programs together and lead students into the field of AI learning. Moreover, The Center for the Advancement of Science Education NTU told stories of AI scientists through graphic cartoons, enabling the public to learn the development process of AI thruogh characters. For example, Le-Cun Yang, the current chief AI scientist of Facebook, Isaac Asimov, the sci fi novel writer who raised "Three Laws of Robotics", etc. The interesting graphic panels attracted many people to stop and watch the exhibition, saying that the presentation of a combination of technology and art seemed to be part of the museum, which is quite unique.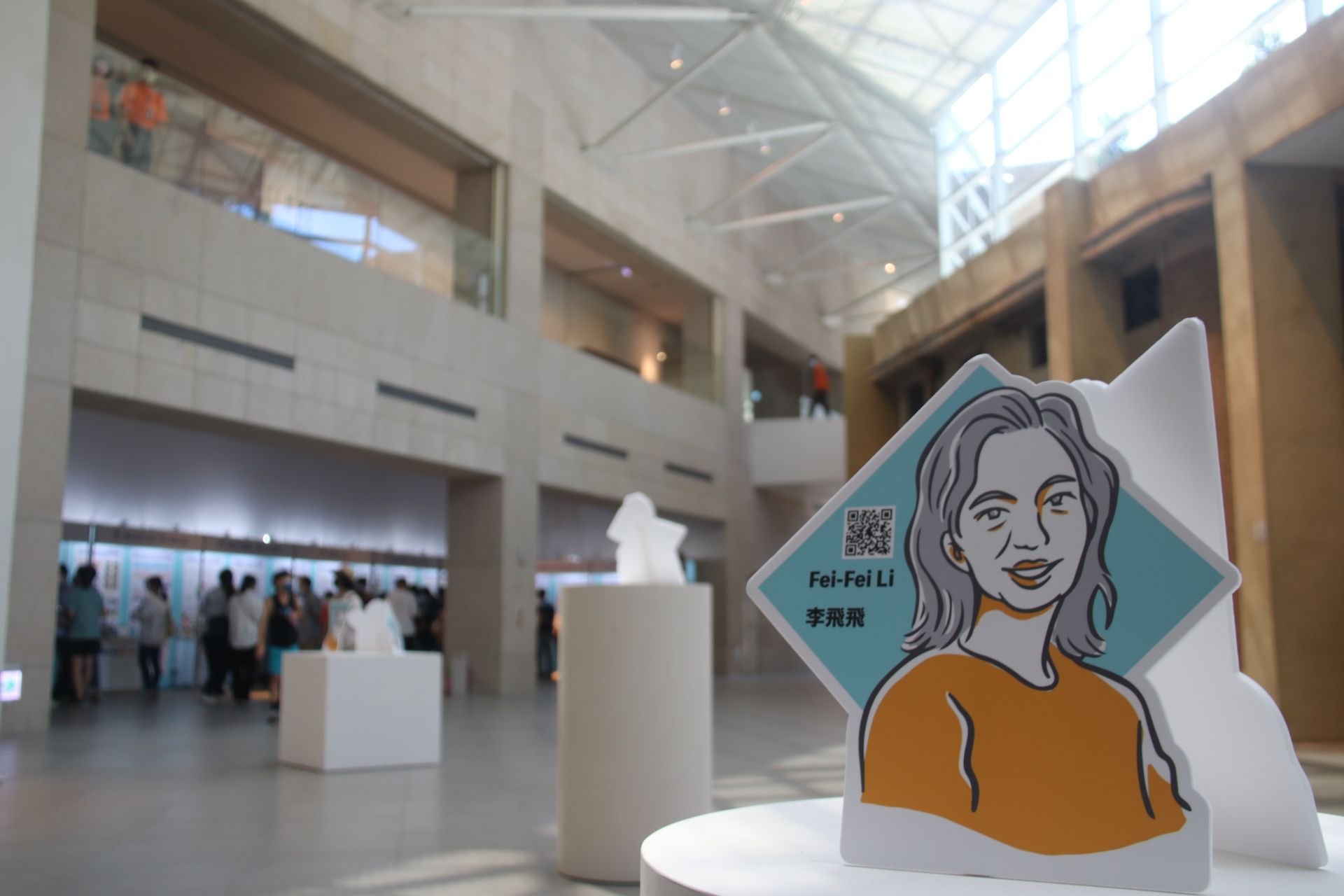 NCKU held an exhibition called《AI Is Not the Same as Imagined ?!》at Tainan Art Museum.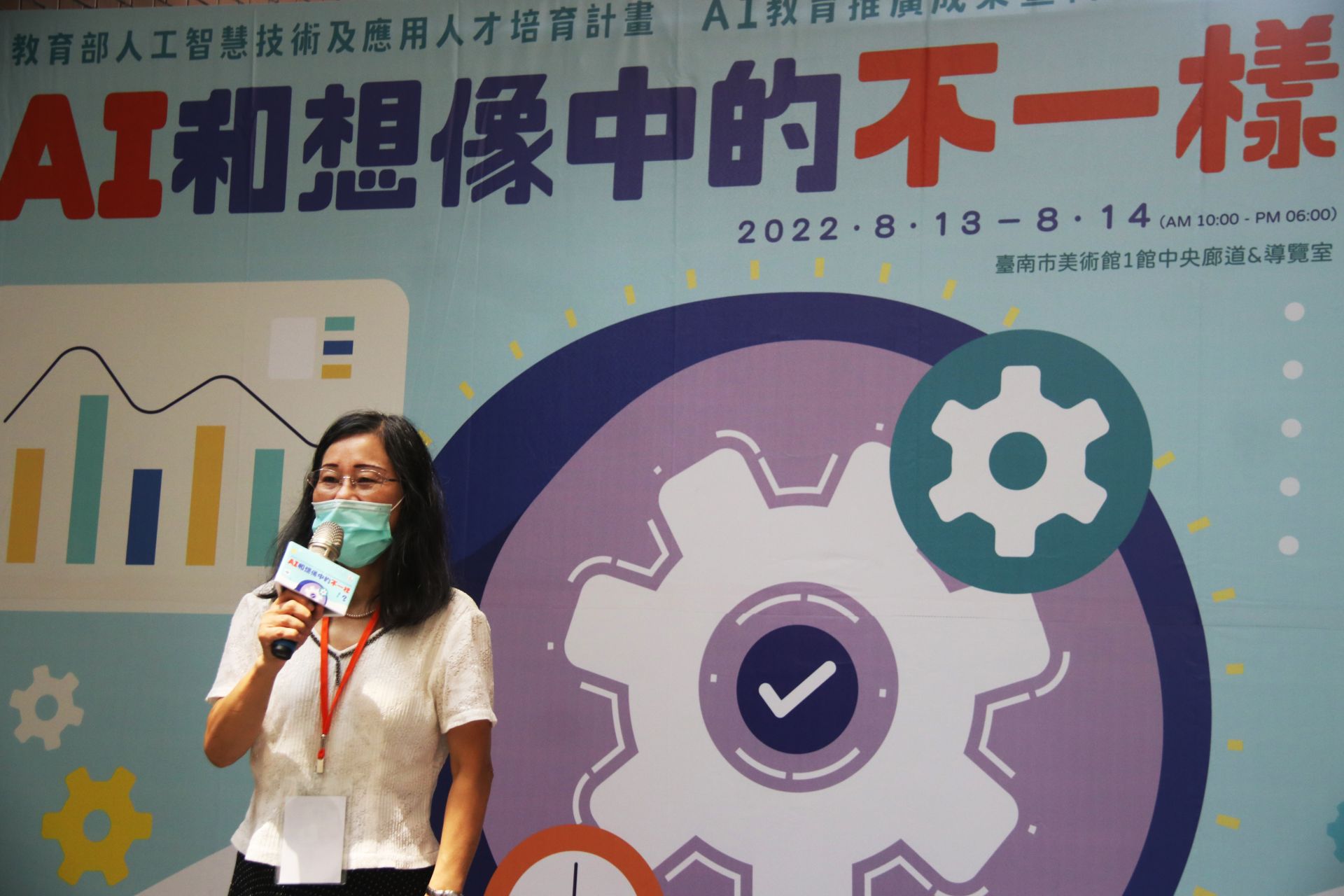 Pao-Choo Chung, the Dean of Miin Wu School of Computing, encourages everyone to experience the integration of AI into everyday life through the exhibition.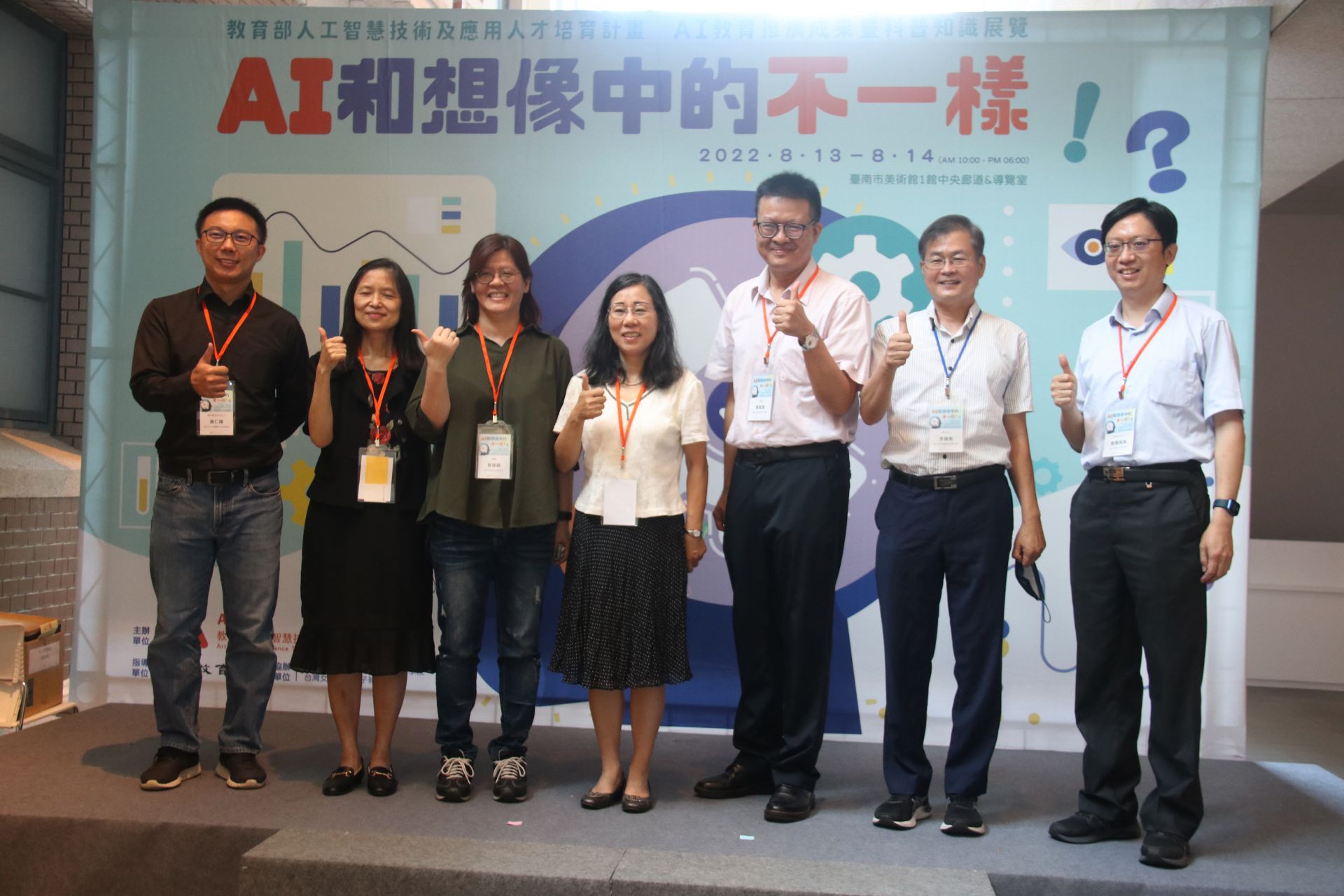 Educational Promotion Achievements and Popular Science Knowledge Exhibition opened today at Tainan Art Museum.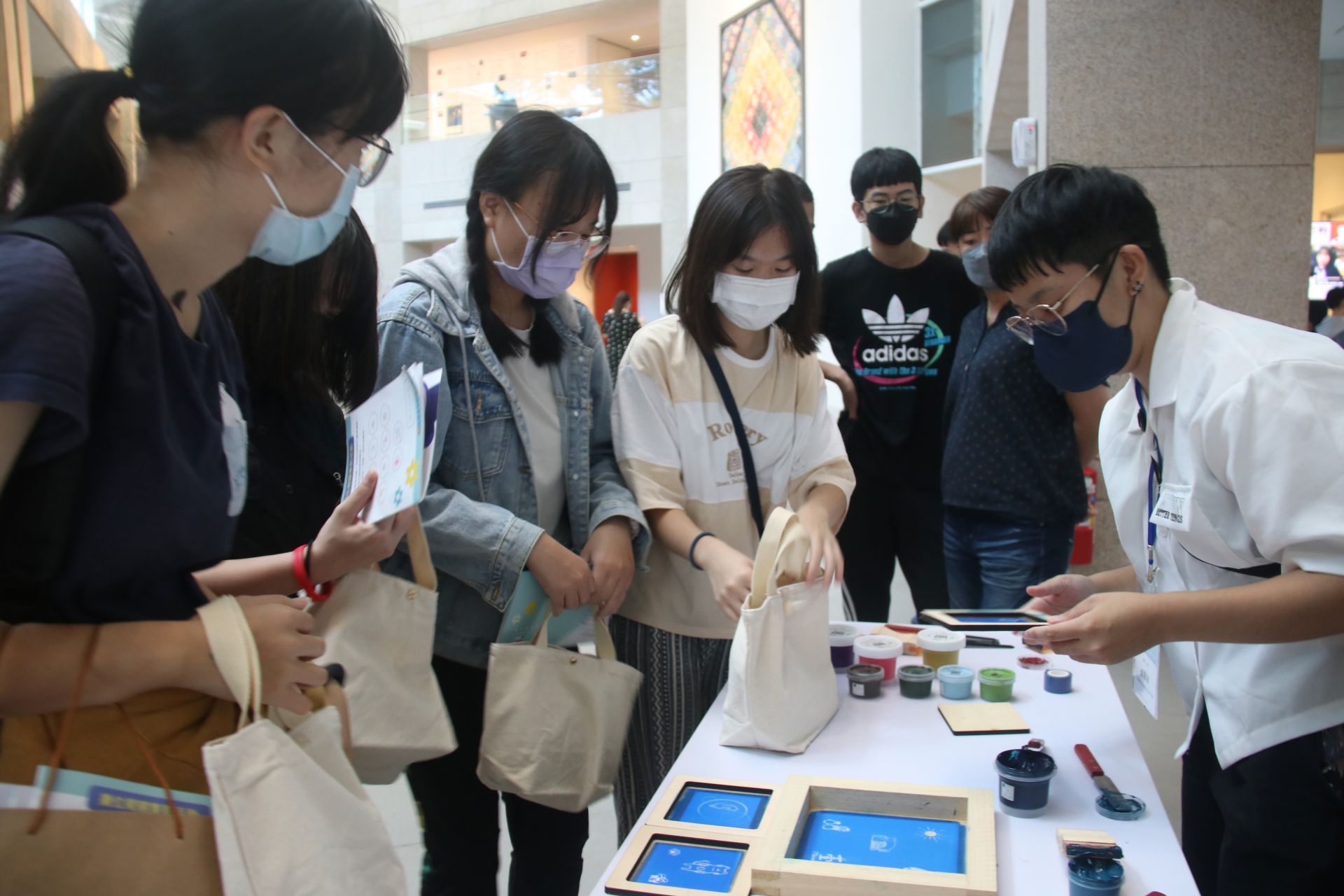 參與計劃的 10 多所學校師生,各自發揮創意透過互動遊戲、漫畫,講述人工智慧相關議題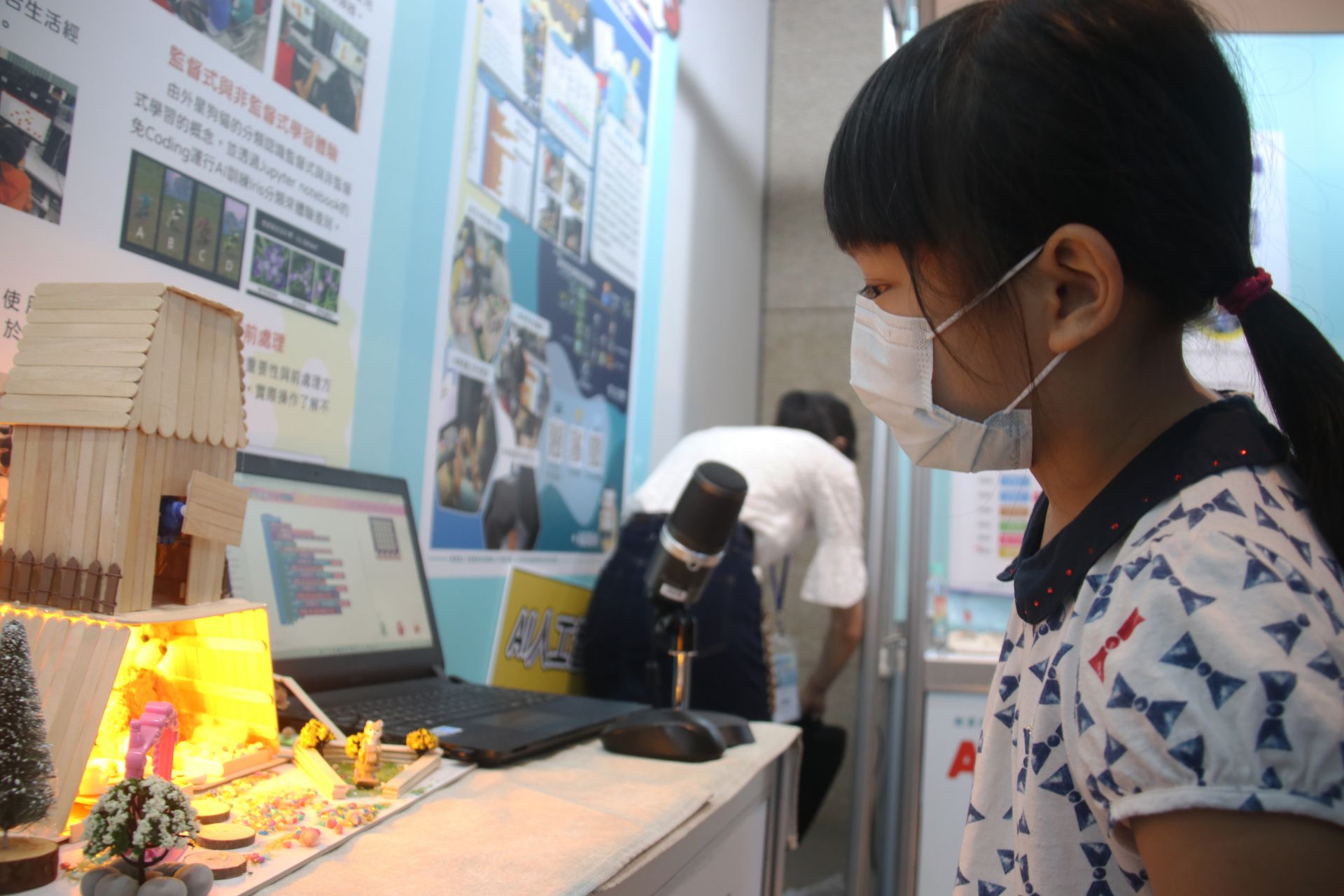 《AI 和想像中的不一樣!》盼能向下扎根,讓更多國中小學生了解 AI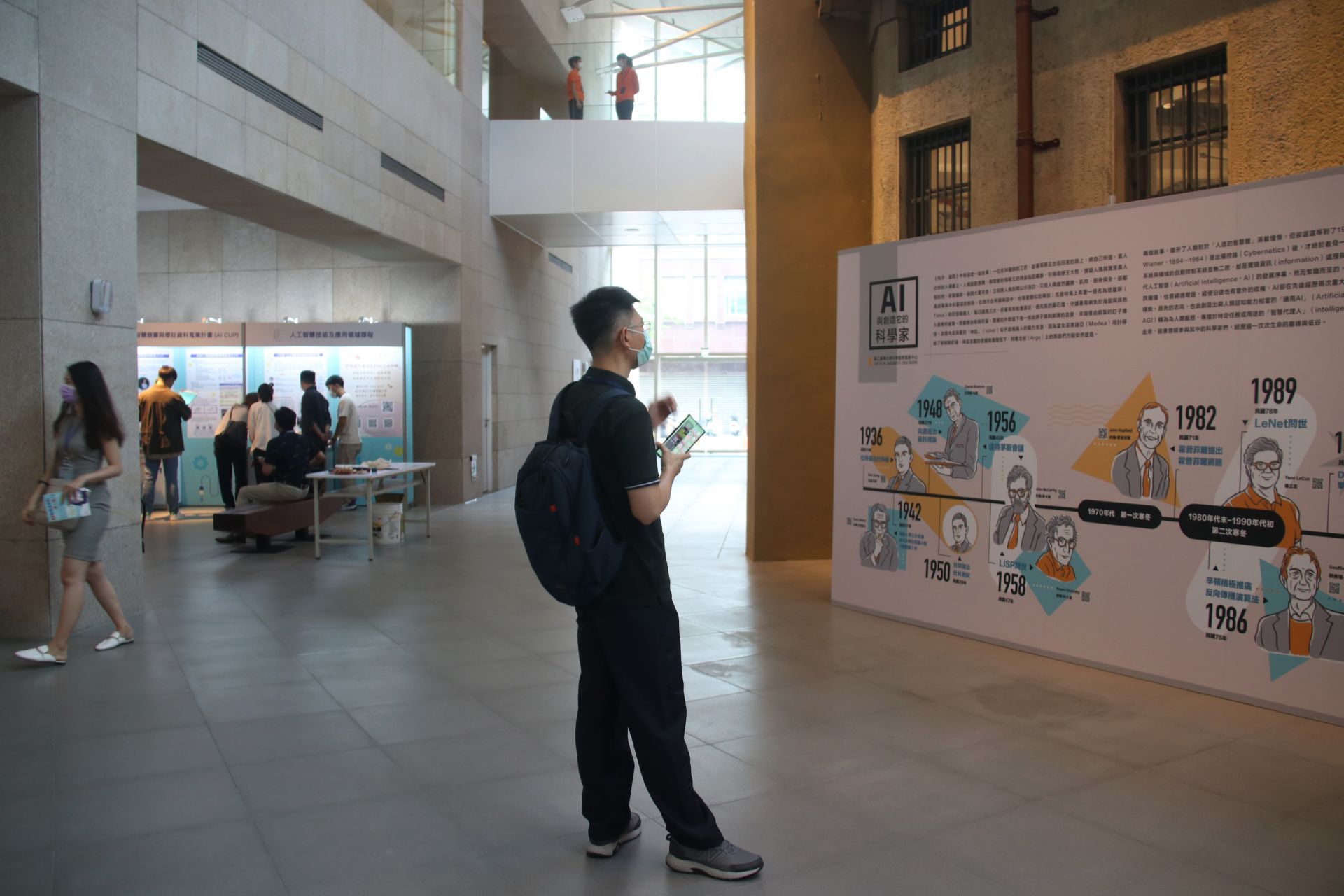 臺灣大學科學教育發展中心透過 AI 與創造它的科學家的圖文漫畫,講述 AI 的故事