NCKU built the prototype for its Quarantine Units for Recovery, Emergency, and Ecology (QurE). The necessary procedure was completed in two weeks, including concept design, quarantine routes, environmental simulation, Building Information Modeling (BIM), and construction.

Pronounced similarly to the word "cure", QurE is a testament to NCKU's ability to complete a prototype quarantine hospital in a short time. This project was undertaken by its design and development team, which was made up of medical, architectural, and engineering experts. QurE makes the division of a clean zone and a contamination zone, and the medical waste and sewage equipment; it also provides single wards to prevent cross infection. Furthermore, computer simulation was conducted to resolve ventilation issues in negative pressure wards to reduce the risk of caretakers from aerosol pollutants from coughing, which has led to great improvements in the quality of quarantine and healthcare services.

Modularization is key to the rapid deployment of a quarantine hospital. The floor and wall materials of the QurE were all based on a 3-by-6 foot model to reduce manufacturing and construction time. Prefab housing technology adopted the technics of modular houses, which emphasizes the standardized and precast steel construction, and the insulated wall panels. A modular design also adopted the electrical equipment, so the negative pressure ward could be constructed in the shortest time. Each unit is a single room and the units are connectable. As a result, the quarantine hospital can be scaled up or down in size depending on the urgency of the project and the spatial needs of hospitals around the world.

A good design is to assist and benefit people in solving problems. Therefore, NCKU did not keep the quarantine unit design to itself. Instead, the QurE design prototype has been an open source for anyone. In the event of an emergency, countries can seek assistance immediately.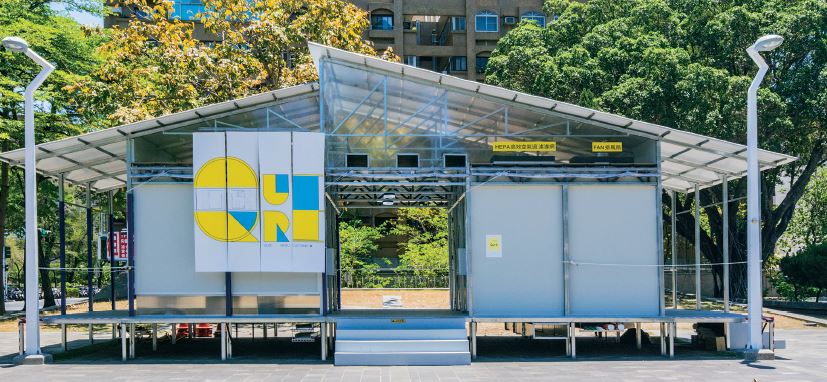 Modular Hospital with Zero Risk of Infection Completed in Two Weeks