On December 9, 2022, National Cheng Kung University (NCKU) held the "Southern Taiwan College Deans' Meeting and Student Affairs Seminar" and presented various awards for academic affairs in the Southern Taiwan, including Friendly Campus , Outstanding Student Support Director, Outstanding Mentor, and New Academic Affairs Staff, among which NCKU received two awards for Friendly Campus and National Outstanding Mentor, the highest honor in the academic affairs circle. During the seminar, the Deputy Director of the Department of Student Affairs and Special Education of the Ministry of Education (MOE), expressed her gratitude to all the student affairs staff and announced a number of improvement measures to improve student affairs.
According to the Office of Student Affairs of NCKU, which received the first prize, in addition to the strong sports culture and the strong team spirit of NCKU, the core value of the development of student affairs and counseling is "whole-person development of students", and the implementation strategy is "constructing a safe, healthy, and quality life service network and enhancing a caring group for spiritual growth". NCKU will gradually build the atmosphere and consensus of "NCKU as home", "NCKU in the community", and "NCKU upgraded ourselves" to achieve the goal of "healthy university, safe campus, friendly environment, and civil society".
The university hopes to provide students with a healthy and safe environment where they can feel at home and feel at ease," said Li-Chuan Lin , professor and dean of academic affairs at Institute of Physical Education, Health & Leisure Studies, NCKU. We hope that the students can live in an environment where they can express themselves as if they were in their own homes," and that the staff and students can respect, treat and care for each other in the learning process. Prof. Lin said, "NCKU is a home,NCKU in the community with Tainan,this is what we think is important!" It is because of this vision that NCKU has created a healthy campus with a vibrant sports culture, a friendly sports environment, respect for gender identity, community care, menstruation-friendly sports, planning for psychological adjustment leave, and the construction of intelligent safety. It is our sincere hope that students will learn, experience, and grow at their own pace in NCKU.
The NCKU Office of Student Affairs would like to thank all teachers, faculty, staff and student organizations for their efforts.
We hope that after receiving the award, we can further promote more student affairs and counseling work to make our school education a truly friendly learning space for growth.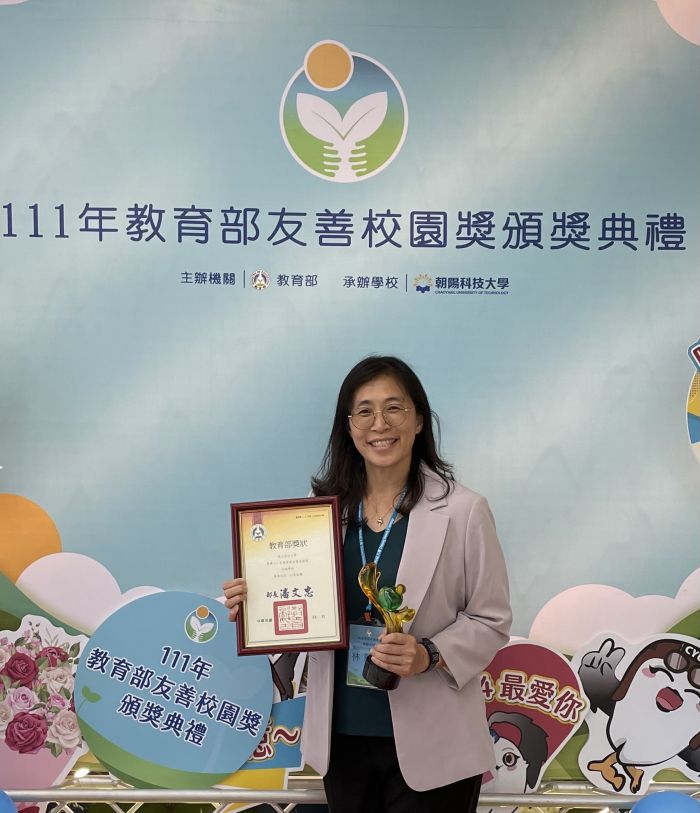 Li-Chuan Lin , professor and dean of student affairs at Institute of Physical Education, Health & Leisure Studies, NCKU.