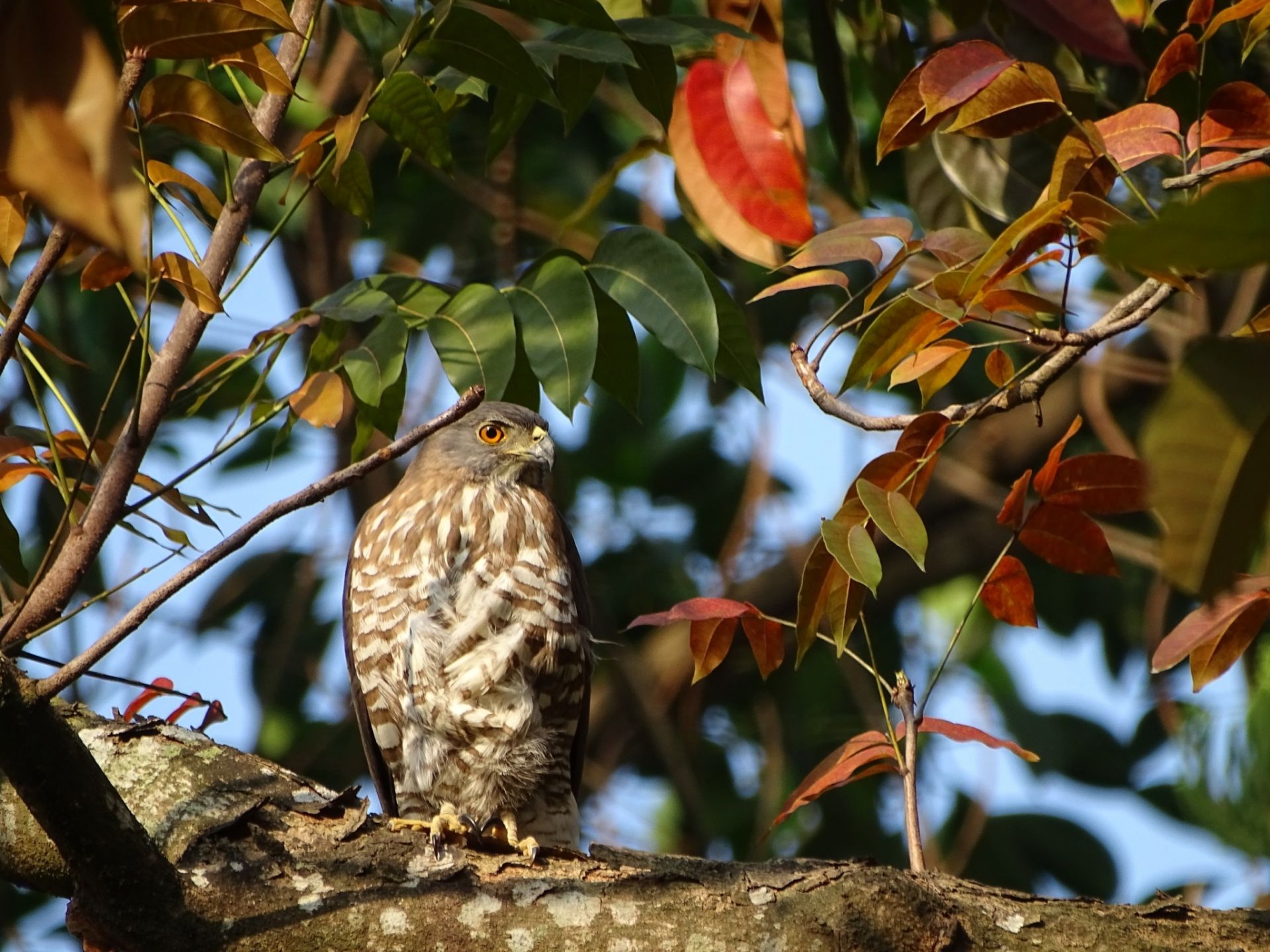 Managing Wetland Habitats for
Waterbirds
Professor Hsiao-Wen Wang and her team are involved in the long-term research in the Budai Salt Pan Wetland in Southwestern Taiwan. Their research has provided practical solutions to flood management in wetlands showing that they play a vital role in protecting neighboring communities from flooding while at the same time preserving bird habitats. They are making local communities aware that water gate operations can improve habitat for waterbirds in salt pan wetlands.
Amphibian Diversity in Rainforests
Our researchers have assessed species composition, diversity, and distribution patterns of rainforest amphibian assemblages in central Vietnam using a hierarchical analysis of diversity across study areas and different habitat types. They have found that the species richness and relative abundance of amphibians in primary forests are significantly greater than that in secondary forests, suggesting that assemblages of amphibians in interior forest habitats may be more vulnerable to alterations caused by disturbances.
Preserving Biodiversity on Campus
The University is committed to promoting biodiversity and raising awareness towards ecological gestures to ensure a pleasant and healthy environment for all, conducive to the flourishing of life. We have taken several steps, such as planting native species, establishing an online database, educating staff and students, and constructing ecological corridors to conserve biodiversity on campus. Currently, on-campus, there are 5,368 plants and trees of 134 species from 47 families.
Mapping Taiwan's Tall Trees
Climate change will challenge tall trees, which are especially vulnerable to rising temperatures. Professor Chi-Kuei Wang and his team works with Taiwan Forestry Research Institute to apply an island wide airborne LiDAR (light detection and ranging) survey to map Taiwan's tall trees. In 2019, they discovered the tallest Taiwania tree yet found in Taiwan. Measuring 72.9 meters, the tree is located in the upper reaches of Nankeng Creek on Mt. Daxue.
Land Subsidence Prevention
Our scientists at the Laboratory of Hydraulic Test are working on developing land subsidence prevention strategies in Taiwan to protect the groundwater environment, slow down stratum subsidence, and reduce the flooding potential of severely subsided areas by continuously managing and updating the stratum subsidence inspection and monitoring system.
Management of Wetland Environment Workshop
Wetlands support life along all parts of the food chain, and its ecosystem services provide climate regulation, flood mitigation, cultural richness, and economic opportunities. The Management of Wetland Environment Workshop was a full-day experience in which students had the chance to work with wetland professionals to learn about the importance of maintaining these ecosystems in Taiwan and the world.
Example Courses:
LS7508
Behavioral Ecology
HOE6047
Management of Wetland Environment
HOE6811
Restoration and Management of Coastal Wetland