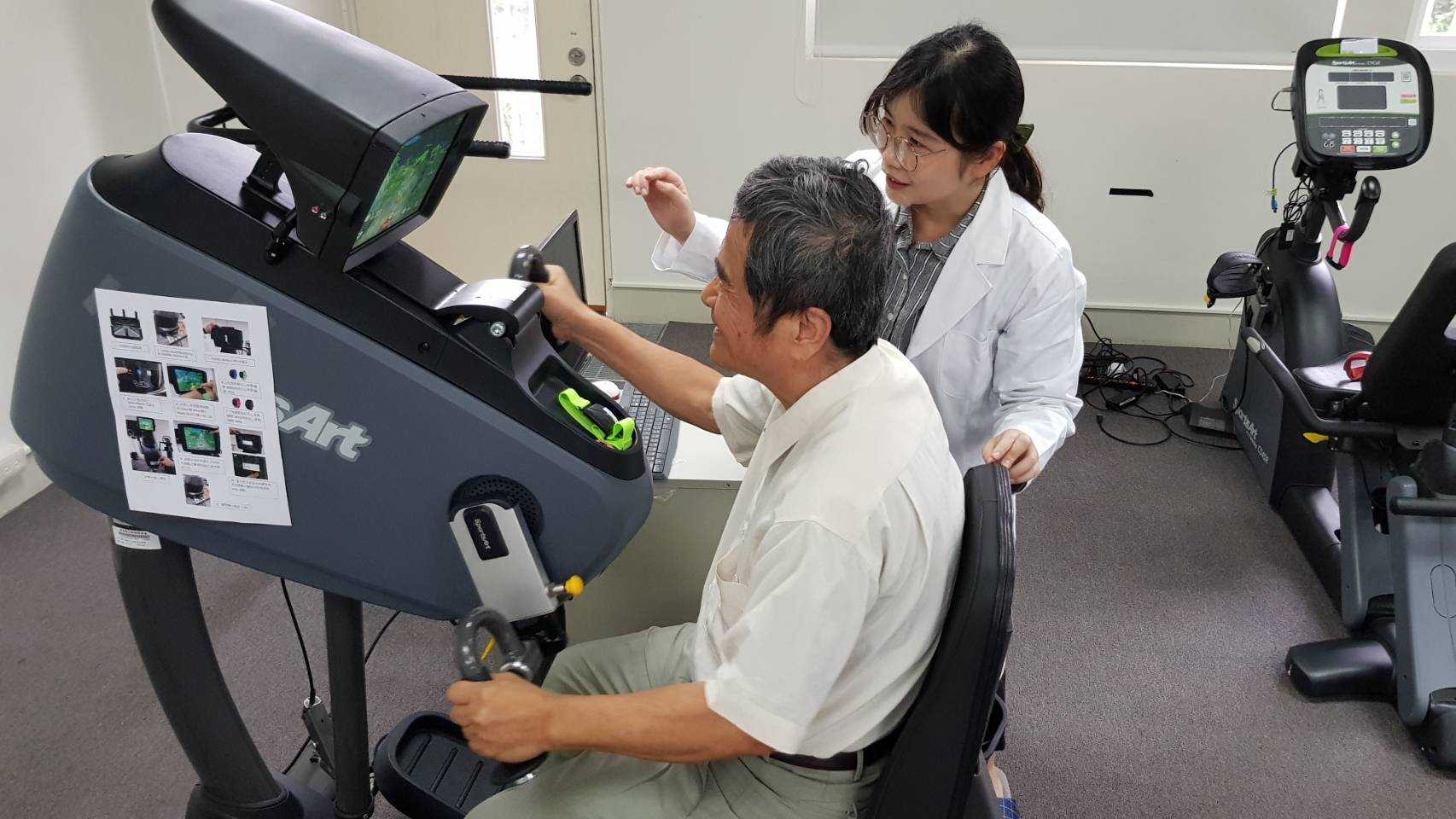 Dengue Fever Early Warning System
Dengue is a viral infectious disease that is transmitted by mosquitoes. Our electrical engineering research group has developed an early warning system to alert staff and students when an outbreak of dengue fever is most likely to strike on campus. They apply AI and big data analytics with ovitrap surveillance data and meteorological information for making predictions.
MenTAUR: Alleviating Depressive Symptoms of Chronic Stress
Our iGEM team has utilized synthetic biology to design "MenTAUR", a special type of bubble that can produce corresponding amounts of taurine to help alleviate depressive symptoms of chronic stress. This invention won the gold medal in the "2021 International Genetically Engineered Machine Competition (iGEM)" and was nominated for the Best Sustainable Development Impact Award.
Rapid COVID-19 Screening
Station
We actively implement COVID-19 prevention policies and have set up a rapid screening station that provides free rapid screening tests for NCKU faculty, students, and staff. A team of volunteers, made up of students from the College of Medicine, will be on-site to provide consultation on rapid screening.
The Center of Infectious Disease and Signaling Research
The Center of Infectious Disease and Signaling Research (CIDSR) of NCKU focuses on understanding how various agents including dengue virus, enteroviruses, hepatoma-associated viruses, and microbiota cause different human diseases. We have developed a range of novel diagnostic kits and found antivirals to help identify individuals as candidates for therapeutic antibodies to decrease this disease's morbidity.
Environmental Safety and Health Center
NCKU is committed to protecting the health, safety, and well-being of all staff, faculty, students, and visitors of NCKU. Our Environmental Health and Safety Center (EHS) is dedicated to ensuring a safe and healthful environment and constructing a sustainable campus for all members.
HealthCare Promotion System
Our researchers have developed an intelligent game-based AI HealthCare Promotion System. It could help to reduce the heavy burden of healthcare labor and be easily adopted in the community for remote consultation and preventive healthcare.
Fostering Well-Being in the Elderly
We are working to help the growing older population not only to live longer and healthier but also better and happier. Our Accompanying 2026-Aging Life Micro-Community Action Network USR project is designed to help older adults improve their well-being by acquiring skills and strategies to cope with present and future challenges and enhance seniors' quality of life by increasing their vital involvement and active engagement in life.
Example Courses:
BMS9034
Precision Medicine
GE2407
Adolescent and Children's Health
GE2121
Promotion of Occupational Health
MED4315
Theory and Practice of National Health Insurance