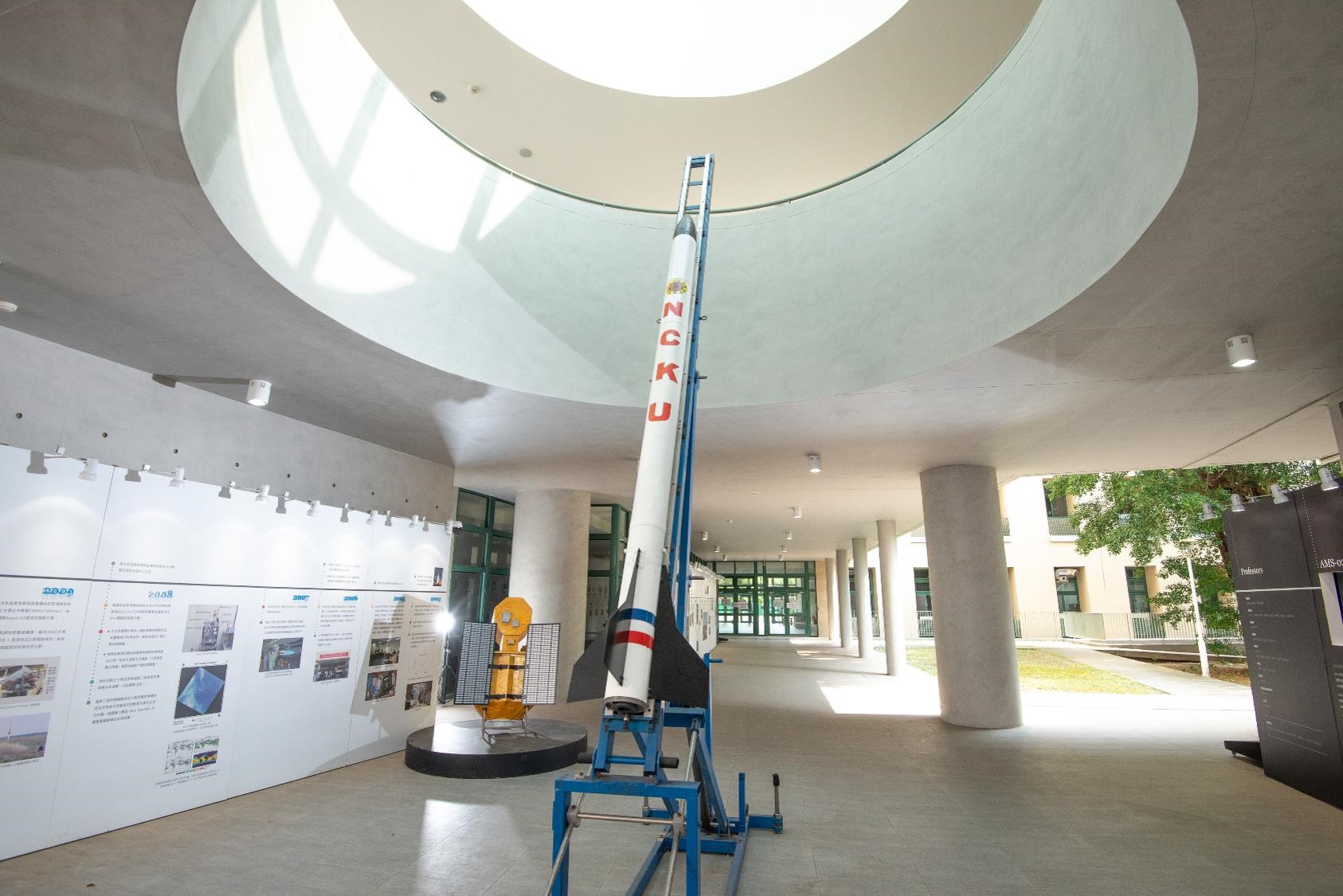 Advanced Satellite Technology
Developed by NCKU's SPACE lab team, the IRIS-A CubeSat has been successfully carried out and launched into space by the SpaceX Falcon 9 in Florida, USA. Located on the 500 km altitude, the IRIS-A CubeSat is estimated to be in motion for about 6 to 7 years under regular operation. Its mission is to demonstrate the IoT communication technology in space, and at present, the tracking data, satellite positioning information, and status data of the CubeSat are obtainable.
Intelligent Manufacturing Research
Center
Professor Fan-Tien Cheng has established an Intelligent Manufacturing Research Center (iMRC) to promote the idea of Industry 4.1, which involves using Industry 4.0 technologies to achieve the goal of zero defects for all products. The center is working on cutting-edge automation technologies and is dedicated to assisting various manufacturing industries in achieving the goal of nearly zero defects in all manufactured products.
Corporate Relations and Technology Transfer Center
The objective of the Corporate Relations and Technology Transfer Center is to promote the research achievement developed by the faculty and students in the industries and, through continuous interaction with the industries, to enhance the nation's competitiveness and technology development.
Startup Accelerator Center
Our Startup Accelerator Center promotes the innovation and entrepreneurship of teachers and students on campus and provides support to on-campus start-up teams and off-campus companies. To encourage campus teachers and students to use what they have learned to turn creativity into reality, we handle the "NCKU Innovation Dream Project" every year, and provide nearly 4 million entrepreneurship subsidies and entrepreneurship-related professional consulting services.
Smart Campus Security
Center
By incorporating a surveillance system, an emergency notification system, and campus police dispatch, we established the Smart Campus Security Center. We placed 18 red emergency booths with security cameras on every side all around the campus. This is the first security center to incorporate AI among universities in Taiwan. Since its launch in 2020, the intelligent security system has already assisted with several traffic accidents, COVID-19 contact tracing, and emergencies on the campus.
GLORIA 2.0 SOUTH
Platform
The University is committed to promoting industry-academia collaboration, with the amount of technology transfer exceeding NT$100 million per year for 12 consecutive years. The NCKU GLORIA 2.0 SOUTH platform comprises 12 schools, bringing together rich R&D capabilities, forward-looking intellectual property resources, and diverse and international industry-university-institute links of the allied schools to create a regional inter-university integration platform.
Example Courses:
BA3111
Business Feasibility Analysis
EMBA6916
Industry Convergence and Innovation
IMIS7215
Industry 4.1: Intelligent Manufacturing with Zero Defects
TM7501
New Generation Mobile Communications – Applications and Principles